CCleaner update offers improved privacy controls, renames elements to stop users freaking out, adds bundleware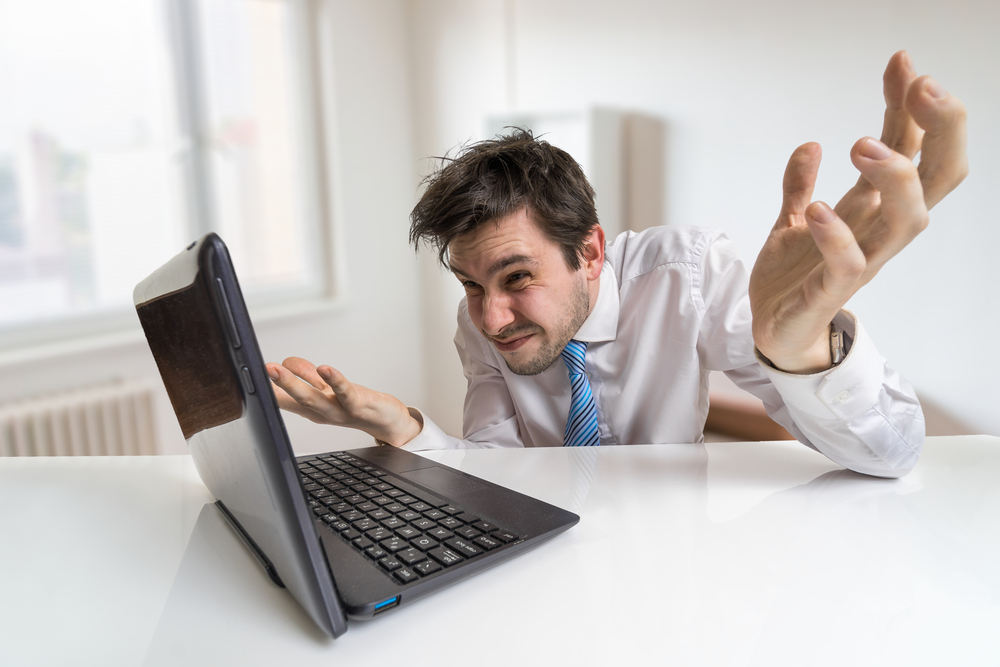 It's fair to say, CCleaner has experienced a lot of problems since Avast acquired it last year. We've seen issues with malware, bundled software, and popup ads, and most recently the company was embroiled in a privacy controversy, which led to it pulling the last update.
Today, Avast rolls out a new update to CCleaner which adds a number of privacy settings, and sees certain monitoring features being renamed. Avast also takes the opportunity to once again try to install its antivirus software on your PC. Yes, seriously.
SEE ALSO:
CCleaner 5.46.6652 offers the following changes:
Privacy Settings
The Monitoring feature and reporting of anonymous usage data can now be controlled separately (previously both were controlled by the 'Active Monitoring' checkbox)
Added a separate control for the reporting of anonymous usage data
Added a link to a Data Factsheet, which explains the data reported from CCleaner, why it's reported, and what it's used for (in summary, CCleaner only reports anonymous, statistical data for the purposes of maintaining and improving the app, and it does not report any personal information)
Smart Cleaning
Renamed the 'Monitoring' feature to 'Smart Cleaning', to better describe its purpose (intelligent cleaning alerts) and underline the fact that it does not report usage data
Reworded the 'System Monitoring' checkbox to 'Tell me when there are junk files to clean'
Reworded the 'Browser Monitoring' checkbox to 'Enable automatic browser cleaning'
Reworded the 'Active Monitoring' checkbox to 'Enable Smart Cleaning'
If Smart Cleaning is disabled, CCleaner's background process will close and the feature will not run on startup (same behavior as in v5.44)
In addition to that, there's a new 'Minimize to System Tray' option and the previous minimize behavior has been restored. There's also an 'Exit' option available in the system tray menu, so you can now do something you couldn't do last time around -- quit the program.
It's certainly a step in the right direction, but wait, what's this? Oh yes, the installer will attempt to force Avast Antivirus on you.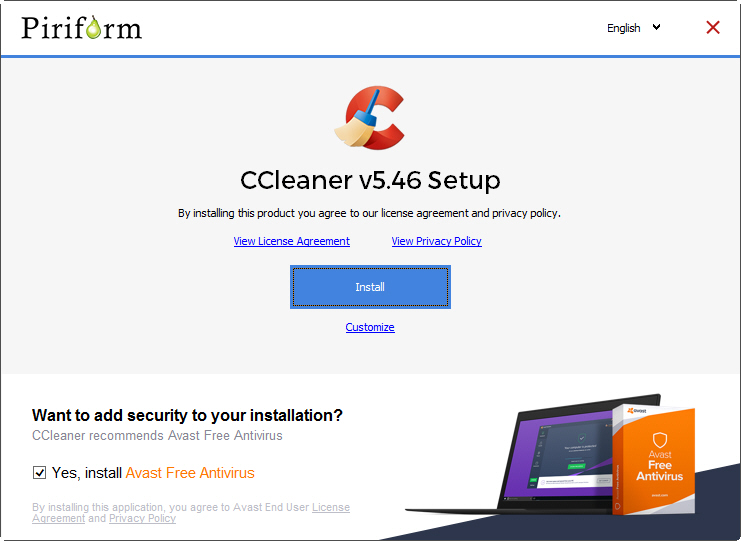 Have you seriously learned nothing Avast?
Image Credit: vchal / Shutterstock