Microsoft fixes Windows 10 October 2018 Update data deletion issues, delivers new test version to Insiders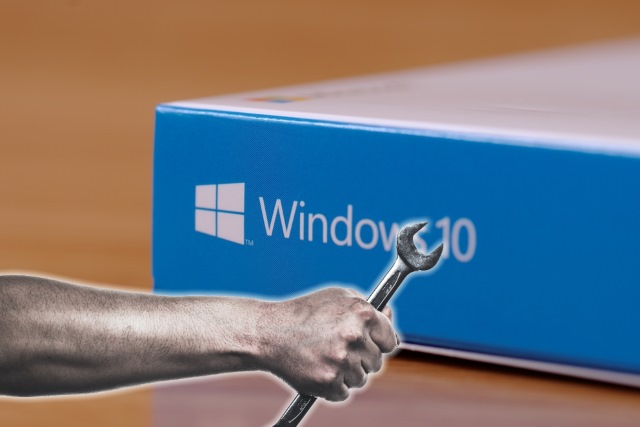 Yesterday was supposed to be the day when the Windows 10 October 2018 Update started to properly roll out to users, but due to a number of well publicized problems, most notably with the OS deleting user data, Microsoft was forced to change its plans.
It "paused" the update last week in order to investigate the problems, and now has an updated version of Windows 10 1809 ready for Windows Insiders to test and provide feedback on.
SEE ALSO:
Microsoft explains the situation, saying:
Last week we paused the rollout of the Windows 10 October 2018 Update (version 1809) for all users as we investigated isolated reports of users missing files after updating. Given the serious nature of any data loss, we took the added precaution of pulling all 1809 media across all channels, including Windows Server 2019 and IoT equivalents. We intentionally start each feature update rollout slowly, closely monitoring feedback before offering the update more broadly. In this case the update was only available to those who manually clicked on "check for updates" in Windows settings. At just two days into the rollout when we paused, the number of customers taking the October 2018 Update was limited. While the reports of actual data loss are few (one one-hundredth of one percent of version 1809 installs), any data loss is serious.

We have fully investigated all reports of data loss, identified and fixed all known issues in the update, and conducted internal validation.
The company also addresses the fact that Insiders had brought up the issue of data deletion previously, stating:
Prior to re-releasing the October 2018 Update our engineering investigation determined that a very small number of users lost files during the October 2018 Update. This occurred if Known Folder Redirection (KFR) had been previously enabled, but files remain in the original "old" folder location vs being moved to the new, redirected location. KFR is the process of redirecting the known folders of Windows including Desktop, Documents, Pictures, Screenshots, Videos, Camera Roll, etc. from the default folder location, c:\users\username\<folder name>, to a new folder location. In previous feedback from the Windows 10 April 2018 Update, users with KFR reported an extra, empty copy of Known Folders on their device. Based on feedback from users, we introduced code in the October 2018 Update to remove these empty, duplicate known folders. That change, combined with another change to the update construction sequence, resulted in the deletion of the original "old" folder locations and their content, leaving only the new "active" folder intact.
Microsoft has now addressed this behavior and hopefully that will prevent the issue in the future.
In response to all this, Microsoft is also making a change to the Windows Insider Feedback Hub and will now allow testers to provide an indication of impact and severity when filing feedback, so problems like user data getting deleted don't get lost among less important issues.
As to when the October 2018 Update will once again rollout to non-Insiders, Microsoft says only "we will continue to closely monitor the update and all related feedback and diagnostic data from our Windows Insider community with the utmost vigilance. Once we have confirmation that there is no further impact we will move towards an official re-release of the Windows 10 October 2018 Update."