Democrats vs Republicans: Watch live 2018 Midterm Election results for free on YouTube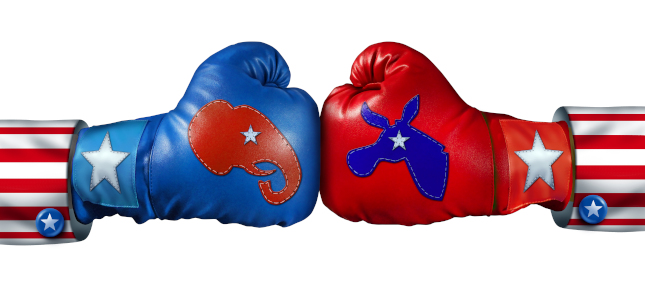 Today is a very important day in the United States -- Election Day! Yes, across this great nation, citizens will be casting votes for all sorts of things, such as senators, governors, and various initiatives. Make no mistake, however, just like in 2016, the 2018 elections are all about Donald Trump. We will see whether the country approves or disapproves of the president's performance based on tonight's results. In other words, if the fabled "blue wave" comes to fruition -- meaning Democrats win a lot of seats -- it could prove disastrous for Trump's legacy and possible re-election hopes.
In my area of Long Island, the polls opened at 6am, and I was the second person to vote -- only one gentleman was there before me. In other words, I was passionate and eager to make my voice heard, so I got there very early. There are expectations that I am not alone in my excitement -- many are predicting a huge turnout this year. Later tonight, it will be fun to tune into TV to watch the results announced live, but if you will be away from home do not panic -- there will be plenty of live coverage on YouTube.
ALSO READ: Google is very proud of LGBTQ YouTube creators, launches #ProudToCreate hashtag
"It's election day in the United States. From candidates launching their campaigns to debating issues that matter to voters, you've come to YouTube to hear directly from the candidates and follow the midterm election. Now it's time to make your voice heard. If you haven't already cast your ballot, head to Google and search 'where to vote' to find your voting location and make your voice heard," says Brandon Feldman, YouTube News and Politics.
YouTube shares the following channels which will have live coverage. To watch, simply click on the below links.
Did you vote today? Please tell me about your experience doing so in the comments below. If you feel comfortable doing so, and you can keep it civil, feel free to share for whom you voted.
Photo credit: Lightspring / Shutterstock