This amazing iPadOS 15 design shows how Apple could revolutionize the iPad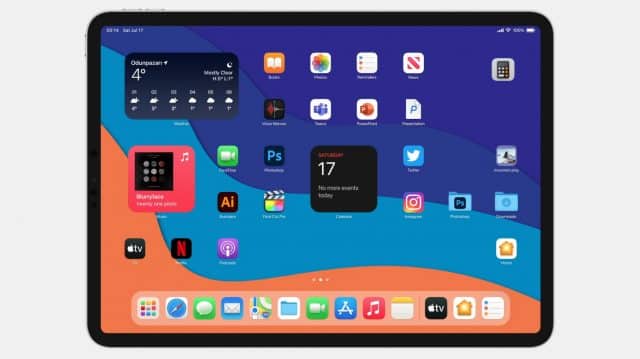 Two years ago, Apple took the decision to create a slightly different version of iOS for its tablet range. iPadOS makes decent use of the additional real estate, with a new home screen and features that allow for multi-tasking and more ways to use Apple Pencil.
If you've ever wished that Apple would go a step further and really make full use of the iPad's larger screen and powerful internals, then take a look at this designer's incredible vision for iPadOS 15.
SEE ALSO: Windows 11 is the Microsoft operating system we need!
Serial concept creator Kamer Kaan Avdan, who has previously released videos for updated versions of Windows 95, Windows XP, Windows 7, Windows 11, Apple's version of Windows 10, and Windows 20, today turns his attention to showing us how iPadOS 15 should look, and as you'd expect if you know his work, it's amazing.
Highlights of this concept include the ability to place apps, files, folders and widgets anywhere on the home screen, as well as the option to drag and drop files and folders there too.
There are interactive widgets, improved external display support, and the App Library is now on iPad.
One of the best imagined features is the ability to open and resize iPhone apps in Slide Over.
Other features include improved multitasking, a cool cursor mode, redesigned Control Center, and proper multi-user support.
Take a look at the concept video and let me know what you think of it in the comments below.