MiracleOS is everything we want Windows 12 to be (and more)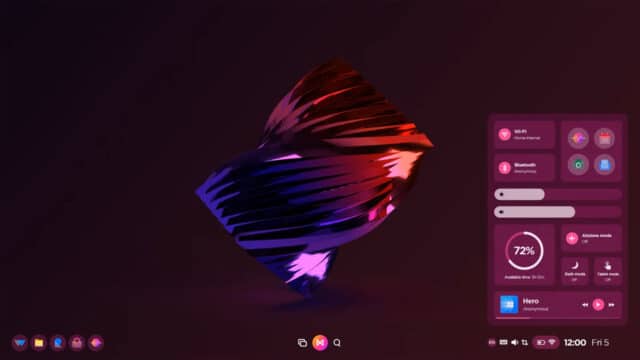 Microsoft is planning on pulling the plug on Windows 10 relatively soon, leaving users with the choice of sticking with an unsupported operating system, or switching to Windows 11. It's possible the software giant will announce Windows 12 before that happens, but Microsoft has so far said nothing about its future OS, although we have seen some hints about it tucked away in Windows 11.
If you're wondering what Windows 12 could look like, take a look at MiracleOS.
SEE ALSO: Forget Windows 12, Windows Utopia is the ideal Microsoft operating system
Three months ago, prolific concept designer AR 4789 put together his take on Windows 12, and followed that up a month later with a second video showcasing the sort of features it would offer. Then, most recently, he came up with Windows Utopia.
His latest concept, MiracleOS, is a stunning vision for an operating system which doesn't exist, but which we really wish did.
Highlights showcased in the video include icons rendered using 'Glassmorphism', a centered, and re-imagined Main Menu, and a ton of customization options which include being able to rearrange the layout with drag and drop.
Widgets can be placed anywhere on the desktop, and the File Manager has been given a welcome makeover, as has the Settings menu.
There's a lovely Dark Mode, which does a fantastic job of showing off the operating system's modern design, and we really like the new Options and Notifications centers.
Watch the video below and share your thoughts on it in the comments.