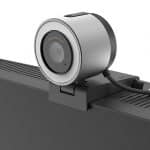 The BenQ ideaCam S1 Pro is a cutting-edge desktop webcam designed to meet the demands of remote creative professionals. With its versatile shooting modes, high-resolution imagery, and innovative features, the ideaCam is redefining the way creative projects are brought to life in the remote work era.
Featuring four shooting modes, including Portrait, Desk View, Handheld, and Macro, the ideaCam offers unparalleled flexibility. Users can seamlessly switch between modes to capture objects, documents, and even close-up shots with exceptional clarity and focus, elevating their creative endeavors.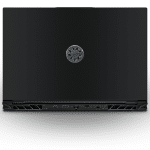 Ladies and gentlemen, tech enthusiasts, and Linux lovers, prepare to be blown away by the latest offering from the Kubuntu Focus Team. They've outdone themselves yet again, bringing forth the M2 GEN 5 laptop, a true game-changer in the world of portable computing. With its remarkable hardware upgrades and a price that won't break the bank, this Kubuntu notebook is set to leave Windows users green with envy.
Bid farewell to mediocre CPUs, folks. The M2 GEN 5 takes a giant leap forward with an awe-inspiring upgrade from the i7-12700H to the lightning-fast i9-13900HX, boasting an astonishing 24 cores and 32 threads. With up to a 56 percent increase in multi-core performance, this laptop is a force to be reckoned with, effortlessly handling the most demanding tasks.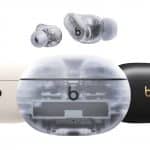 Today, with a special video by female rapper Cardi B (seen below), Apple launches the all-new Beats Studio Buds +. These wireless earbuds offer an exceptional true wireless experience, catering to both iOS and Android users. With a sleek and transparent design, these buds not only look stunning but also come packed with major improvements in features like Active Noise Cancellation (ANC), Transparency, call performance, and battery life.
Oliver Schusser, the Vice President of Beats and Apple Music, expressed his enthusiasm for the product, stating, "As our fastest-selling product ever since its launch, Beats Studio Buds are beloved earphones for so many people around the world, and we're thrilled to be taking them to the next level."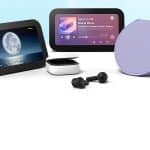 Today, Amazon launches four new Echo devices, including the Echo Pop, Echo Show 5, Echo Show 5 Kids, and Echo Buds. The new devices offer customers even more choice in how they access Alexa, Amazon's voice assistant. In addition, the company announces more than a half billion Alexa-enabled devices have been sold.
The Echo Pop ($39.99) is a small, affordable Echo device that is ideal for bedside or kitchen use. It features a compact design and a fabric finish that makes it look great in any home. The Echo Pop also has a built-in speaker that can be used to play music, get news, and more.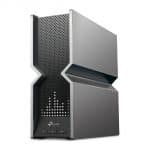 Today, TP-Link launches two new exciting Wi-Fi 7 devices -- the Deco BE85 Mesh Wi-Fi system and the Archer BE800 Wi-Fi Router. These cutting-edge home networking products are deigned for enthusiasts that demand the best.
The Deco BE85 Mesh Wi-Fi system utilizes the latest Wi-Fi 7 technology, delivering remarkable speeds of up to 22 Gbps across three bands. With the inclusion of 4K-QAM and a widened 320 MHz channel, users can experience unparalleled performance. The system's MLO compatibility allows devices to connect to multiple bands simultaneously, ensuring a seamless multi-gig Wi-Fi experience on smartphones, laptops, and other devices.

Today, MSI launches the SPATIUM M480 PRO series of solid state drive, which is comprised of three PRO SSDs -- SPATIUM M480 PRO, SPATIUM M480 PRO HS, and SPATIUM M480 PRO PLAY. With their exceptional speed and cutting-edge features, the SPATIUM M480 PRO series is ready to impress professionals, content creators, and gamers alike.
At the heart of these SSDs lies high-quality, high-density 3D NAND flash memory, which enables the ultimate PRO performance for PCIe 4.0. With impressive sequential read speeds of up to 7400MB/s and sequential write speeds of up to 7000MB/s, the SPATIUM M480 PRO series takes data transfer rates to the next level. But it doesn't stop there -- MSI has also managed to achieve up to 60 percent faster random read/write speeds, ensuring an incredibly responsive experience even under heavy workloads.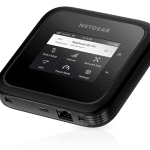 NETGEAR has done it again, folks! The company has unleashed their latest creation, the Nighthawk M6 Pro Mobile Hotspot (MR6550), upon the world. Equipped with the Qualcomm Snapdragon SDX65 chipset, this little powerhouse is armed with advanced 5G mmWave and Wi-Fi 6E capabilities, delivering lightning-fast internet speeds and enhanced connectivity. It's like having a supercharged internet engine in the palm of your hand, ready to rev up your online experience to new heights!
Now, I know what you're thinking. How can a mobile router be so powerful and yet so portable? Well, my friend, the M6 Pro is a technological marvel. It's compact enough to fit in your pocket, making it the perfect companion for your daily commute or your wildest adventures. Whether you're working from a remote business site or simply enjoying a leisurely vacation, this router has got your back.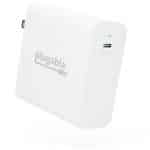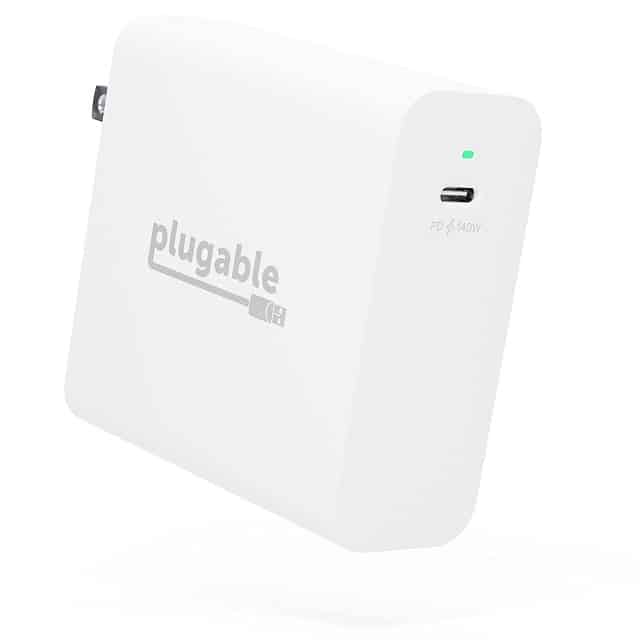 Ladies and gentlemen, it's time to break up with your slow and outdated laptop charger, because Plugable has just released a new 140W USB-C power adapter that should be faster and more efficient than your current one!
The Plugable USB-C Power Adapter (PS-EPR-140C1) is a powerhouse, featuring GaN and Extended Power Range (EPR) technology that will blow your mind. Not literally, of course, because safety is a top priority for Plugable. But it will definitely blow your previous charger out of the water.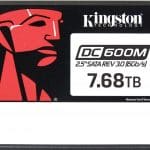 Today, we have some exciting news from Kingston Digital, Inc. The company just announced its latest offering in the world of data storage — the DC600M Enterprise SSD.
This new product has been optimized for mixed-use workloads, with excellent Quality of Service (QoS) to ensure latency and IOPS consistency. With 6Gbps SATA 3.0 storage and 3D TLC NAND, the DC600M is perfectly suited for high-volume rack-mount servers. Plus, it includes hardware-based on-board power loss protection via power loss capacitors, reducing the risk of data loss in the event of an unexpected power failure.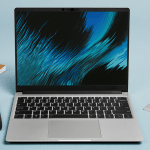 Hey there, fellow tech enthusiasts! If you're in the market for a powerful Windows 11 laptop, you might want to pay attention to this latest announcement. The Framework Laptop 13 (AMD Ryzen 7040 Series) is about to hit the shelves, and we've got some juicy details for you.
First of all, let's talk about the heart of the machine. We're talking about the Ryzen 5 7640U and Ryzen 7 7840U processors from AMD, and they're not messing around. These bad boys offer some serious CPU and GPU performance, making it a beast of a machine. The Ryzen 5 7640U has 6 CPU cores clocked at a base frequency of 3.5GHz, while the Ryzen 7 7840U boasts 8 cores and 16 processing threads clocked at a base of 3.3GHz. That's some serious power right there!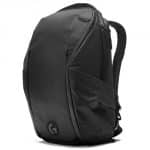 Hey, gamers and adventurers! Are you looking for a professional backpack that's versatile, minimalist, and perfect for all your gear organization needs? Well, look no further than the Peak Design x Logitech G Everyday Backpack Zip!
That's right, Logitech G has teamed up with Peak Design to bring you the ultimate daily pack for all your gear organization needs. And when I say gear, I mean everything from your headphones and mouse to your keyboard and water bottles. This backpack has got you covered.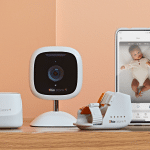 Oh, new parents, are you ready for something revolutionary? Masimo has just announced the launch of Stork, a baby monitoring system that will change the way you see and understand your little one's health data.
The Stork monitoring ecosystem is made up of several components, each designed to give parents the most accurate and reliable information about their baby's vital signs. The flagship solution, Masimo Stork Vitals+, consists of a boot with a sensor, a video camera, and a mobile app. The boot is made from an ultra-soft, comfortable medical-grade silicone that gently conforms to your baby's skin and comes in three sizes to ensure a perfect fit.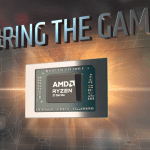 Valve's Steam Deck is a very popular handheld computer that allows people to play modern PC games on the go. Powered by a Zen 2-based AMD APU, Steam Deck also makes a great emulation machine. The Linux PC can play thousands of ROMs from classic consoles, such as N64, PS1, and more. Hell, it can even run modern Nintendo Switch games!
Unfortunately for Valve, the Steam Deck is about to become obsolete. You see, earlier today, AMD launched its all-new new Zen 4-based Ryzen Z1 Series processors. These chips are designed to provide a high-end gaming experience for handheld PC consoles. Make no mistake, the gaming systems powered by Z1 will make the current Steam Deck old hat.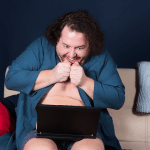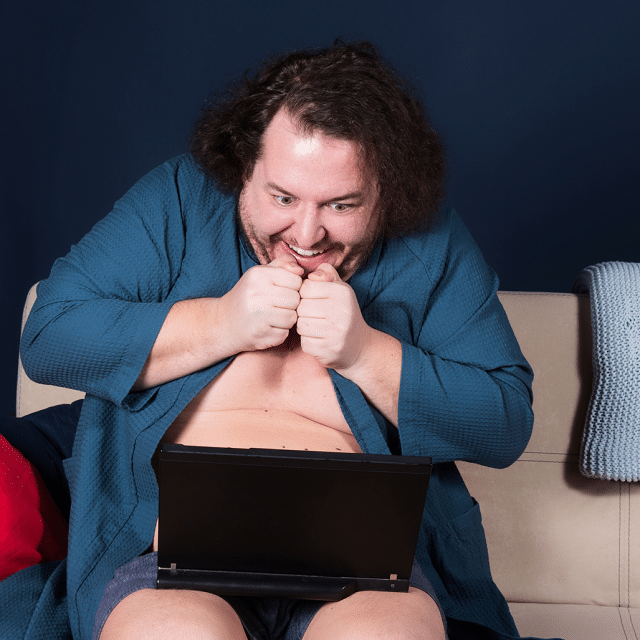 Weight-loss drug Mounjaro is all the rage these days, helping people to shed pounds. Please don't confuse this medication with the similarly named "Manjaro" Linux-based operating system. While Mounjaro helps you lose weight, Manjaro can help you lose Windows!
Today, Manjaro Linux 22.1 is released. Code-named "Talos," it is chock-full of new features. Once again, this version of the distribution can be had with your choice of three desktop environments -- GNOME, KDE Plasma, and Xfce.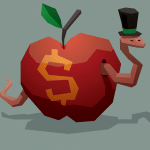 Announced last year in partnership with Goldman Sachs, the much-anticipated Apple Savings Account finally launched earlier today. Despite the long delay between announcing and launching the bank account, signing up for it was a surprisingly bad experience,
Firstly, it requires you to own an iPhone (on iOS 16.4 or higher) and be in the USA. I luckily meet this criteria, but understandably, Apple fans in other places would like to take advantage of the impressive APY (currently 4.15%). Of course, if and when the account launches in other countries, the rate is likely to vary based on location -- the percentage is unlikely to be the same regardless of country.