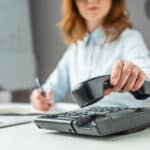 New research finds that 69 percent of British adults will contact a business via phone call first before trying other methods when seeking assistance.
The study from telecoms company Gamma Communications shows 38 percent of 2,000 people surveyed say direct phone calls are their preferred method of communication with businesses over other channels such as emails, web chats, social media and video calls.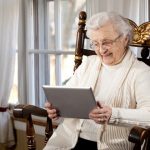 We hear a lot about the negative aspects of the internet, but a new report from Atlas VPN shows that internet users aged 50 and older have a 33 percent lower risk of death than non-users.
Older adults who use the internet have a 19 percent lower risk of a stroke than those who do not, while internet use among individuals aged 50 and above is also associated with a 17 percent lower risk of diabetes.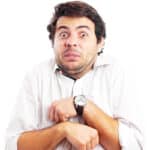 A new survey from Betterworks shows that the arrival of generative AI has generated excitement, experimentation, innovation, fear, and uncertainty among employees and organizations.
The research, conducted by Propeller Insights, shows over half of employees are using GenAI at work for complex activities and believe it has the potential to reduce bias across a range of processes, despite the fact that only 41 percent of organizations are actively evaluating it or have made GenAI a priority.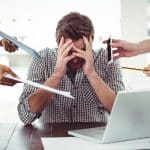 Over half of today's office workers are ignoring important cybersecurity alerts and warnings due to information overload from digital communication.
New research from CybSafe, based on a survey of 1,000 office workers, shows 54 percent have ignore warnings, while 47 per cent admitted to feeling the information overload is having an impact on their ability to identify threats such as suspicious emails.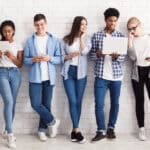 A new report from Cisco finds 62 percent of consumers say that their expectations of digital experiences are far higher now than they were two years ago.
It also charts the rise of what it calls the 'Application Generation.' Aged 18-34, this group relies on applications like no generation before, having used them to navigate the pandemic and today, to live and thrive in a hybrid world.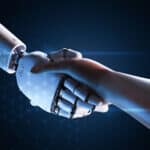 Employees are embracing generative AI and its capabilities, with 86 percent of respondents to a new survey saying they want to use GenAI at work, and 52 percent seeing GenAI as a great tool to find more relevant information.
The study, of over 2,000 US adults conducted by Arlington Research for Coveo, finds 56 percent of respondents believe GenAI tools would save them at least an hour a day at work. However, more than 50 percent of respondents' companies don't have a GenAI policy in place to enable their employees to leverage these capabilities safely and privately.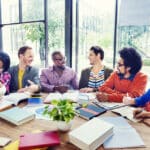 Why do organizations launch diversity, equity, and inclusion (DEI) programs? Simple: It's the right thing to do. Equity and inclusion are basic human rights. DEI is also better business. Multiple studies show companies highly rated for DEI enjoy superior employee engagement and belonging, EBIT margins, total shareholder return, revenue growth, and change agility.
DEI is clearly a slam-dunk must-have. In an HR context, DEI is the philosophical core of building and creating equal career development opportunities for all employees.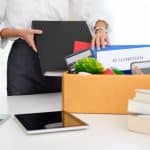 New research released today by Ivanti shows that a quarter of IT professionals are seriously contemplating leaving their current jobs within the next six months, potentially costing US companies upwards of $145 billion dollars.
The report also shows IT staff are 1.4 times more likely to disengage and 'quiet quit' their jobs compared to other knowledge workers.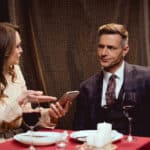 Fintech apps have simplified financial management to the point where 60 percent of people will now seek advice from personal finance tools before reaching out to financial professionals.
A new survey from Capterra makes gloomy reading for accountants as it finds 64 percent of fintech users feel that these tools have significantly reduced their reliance on financial advisors.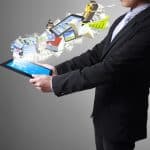 European consumers want the personal touch in marketing communications, but are reluctant about sharing the data that enables it.
A new report, from customer engagement platform Twilo, shows 51 percent of European consumers say they will become repeat buyers after a good personalized experience, while 49 percent will tell a friend or family member, and 33 percent will become a member of the brand's loyalty program for deals and rewards.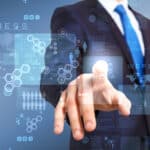 Three years on from the pandemic forcing businesses to digitize in a hurry, more and more enterprises now identify as 'tech companies.'
Research from product experience platform Pendo finds nearly 49 percent of 'traditional' enterprises in the UK now consider themselves as technology companies, and are adopting more 'tech-like' strategies, roles and tools to drive innovation and growth.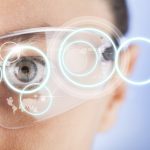 The physical and digital worlds continue to intertwine in new and exciting ways, and more precise mapping of the real world opens up unique opportunities for brands to drive more traffic and engagement to physical locations.
We spoke to Rypplzz CEO Josh Pendrick about why he believes augmented reality is a sector that's ripe for disruption.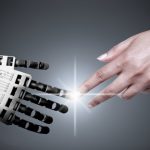 People who score low on the extraversion scale are more likely to embrace AI and have fewer concerns about using it -- compared to their high-extraversion colleagues, who express more reservations.
This is among the findings of new research from SnapLogic which shows other personality traits have an impact too. Those who score high on agreeableness and 'openness to experience' are more likely to have concerns about making mistakes when using AI.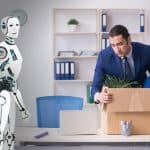 Could AI one day make your job obsolete? 81 percent of respondents to a new survey don't believe so.
The study of almost 1,200 UK office workers by ID Crypt Global finds that while 95 percent have heard of AI, 94 percent are doing nothing to prepare for the eventuality of AI replacing them in the workplace, such as learning new skills or looking for new industries to work in.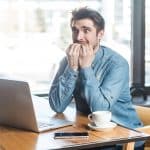 Brands are increasingly focussed on providing a good digital experience for their customers, yet many people remain reluctant to share their information with websites.
What are the reasons behind this reluctance? And what can enterprises do to overcome it? We talked to Josh Koenig, co-founder and chief strategy officer at SaaS web platform Pantheon, to find out.