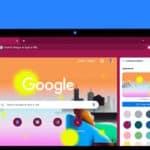 Google has used the latest version of Chrome to give users new ways to personalize the browser with backgrounds, themes and color schemes.
While some options, such as themes and colors, affect the entire browser, others are only visible on the New Tab page -- such as background images. Google says that it I has a wide range of "special artist collections commissioned by Asian & Pacific Islander, LGBTQ+, Latino, Black and Native American artists", and promises that more are coming later this year.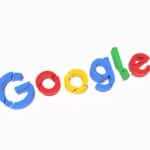 Bug bounty programs have become a common way for companies to track down issues with software before they start to cause security concerns for users. While Google has various existing programs of this nature, the company has just launched the Mobile Vulnerability Rewards Program.
Google Mobile VRP is a bug bounty program that focuses on the company's own software. It lets security researchers and software detectives submit reports about Google's Android apps, earning financial rewards for discovering security flaws.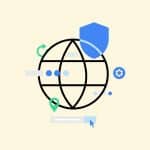 Google has been busy working on Privacy Sandbox for some time, and now the company is ready to unleash some of its tools on the public.
Starting with Chrome 115, Google says that it will be making the Privacy Sandbox relevance and measurement APIs available to all users of the browser. The move gives developers a better chance to work with the APIs, and is part of Google's drive to deprecating third-party cookies in Chrome in the second half of next year.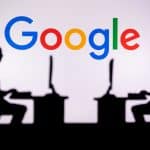 Google has announced an update to its inactive account policies that means some user accounts will be deleted before the end of the year.
The company says that accounts that have not been accessed for two years will be deleted starting in December. While the deletion of inactive accounts might seem fairly innocuous, there are serious implications for many people, such as those who have used Google cloud storage, or Gmail, as a means of backing up data and have had no reason to access their account since.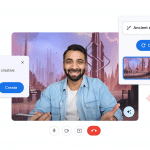 Google used yesterday's Google I/O to announce new services and capabilities across Google Cloud and Workspace.
Among these is Duet AI, an AI-powered collaborator, to enable more users and developers to start seeing the impact AI can have on their organization and help solve day-to-day work challenges.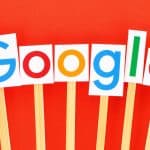 Google and advertising go hand-in-hand, but now the company is treading on dangerous ground with a strategy that has quickly angered Gmail users.
Of course, ads in Gmail are far from new -- they have appeared in various places over the years including in the Promotions inbox. Recently, however, users have noticed that advertising emails and promotional messages are being nestled in between other emails in their inboxes.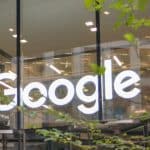 Tomorrow is World Password Day but Google has chosen today to announce a major step towards ending the need for passwords, introducing support for passkeys across Google Accounts on all major platforms.
Back in December last year, passkey support was introduced to Chrome. Today's announcement means they can now be used across Google Services for a fully passwordless sign-in experience.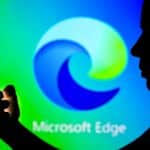 Microsoft is no stranger to adopting tactics that are seen by many as being sneaky and underhand -- and now the company has been caught at it again.
Last year, Google made it much easier to change the default web browser to -- surprise, surprise -- Chrome, by introducing a new Make Default button. This one-click option served as a user-friendly alternative to the complicated process Microsoft put in place for changing browsers. But with the release of the KB5025221 update, it seems that Microsoft decided to break this handy feature.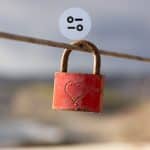 Visit a secure website (that is, one that loads over HTTPS) in Chrome, and you'll see a lock icon in the address bar. But this is set to change. Google has announced plans to remove the familiar padlock icon, providing a number of reasons for a decision that many users will regard as a step in the wrong direction.
Among the arguments in favor of removing the icon is that HTTPS is the norm rather than the exception, and that the simple fact a site uses a secure connection is in no way indicative of its inherent trustworthiness.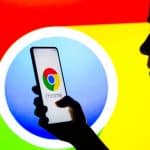 Google Chrome has a long-held -- and much-deserved -- reputation for being a resource hog. To help counter this the company recently introduced Memory Saver, a feature that reduces the browser's memory consumption by putting inactive tabs to sleep.
This was an addition that went down well with most users, but there were some who were unhappy with the lack of control they had over the feature. This is about to change, with Google working to introduce new settings to gives users more option when it comes to memory management.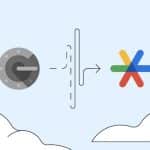 Google has released an important update for its Authenticator app. The latest versions of Google Authenticator for iOS and Android can now synchronize one-time codes to the cloud.
In offering Google Account synchronization, the 2FA tool is now easier to use across multiple devices. This is something Google points out as being useful in the case of a lost or stolen device.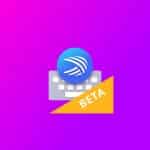 Microsoft, Google and just about every other tech firm in existence is busy embracing artificial intelligence. In the latest example of bandwagon-jumping, the Windows-maker's new beta version of the SwiftKey keyboard for Android has gained AI functionality.
New capabilities come courtesy of Bing Chat AI, with Android users "slowly" gaining access to the power of Microsoft's chatbot; it is not yet clear quite when iOS users might also get the same treatment. But just what does the arrival of Bing Chat integration mean for SwiftKey?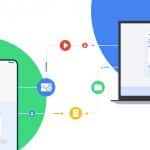 As any owner of an Android device will tell you, while there is a lot to love about Google's mobile operating system, there remains a lot of room for improvement. A good example is the sharing of files between a smartphone running Android and a PC running Windows -- something that has proved bewilderingly and unnecessarily cumbersome in the past.
To make file sharing easier, Google has launched a beta version of Nearby Sharing for Windows, expanding the availability of what was previously a mobile-only app.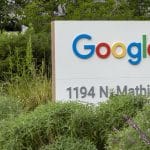 Generative AI is very much flavor of the month at the moment thanks to tools like ChatGPT. Now business tool Google Workspace is getting in on the act with new features to help users create drafts, proofread, generate images and more.
Initially the new AI features will be in Docs and Gmail. The company is keen to stress that users will remain in control, AI will make suggestions that you're able to accept, edit, and change.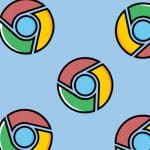 With the release of Chrome 111, Google is waving goodbye to the Chrome Cleanup Tool that has been available for a number of years.
After 8 years of service, Google has decided the Chrome Cleanup Tool -- which, the company explains, helps users to "recover from unexpected settings changes, and to detect and remove unwanted software" -- is simply no longer needed.