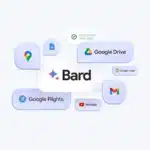 The relentless march of AI shows no signs of slowing, and Google is eager to steal a piece of the actions from OpenAI's ChatGPT with its own Bard. It is with this aim in mind that Google has launched a huge update to its generative artificial intelligence tool in the form of Extensions.
With Bard Extensions, Google is achieving two things. Firstly, it expands the capabilities of Bard by letting it tap into the power and data of its other services including YouTube and Maps. Secondly, it makes the likes of Gmail and Drive more useful by harnessing the power of AI.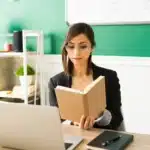 There is a great deal of copying of features and ideas in the browser world, so it can be hard to say which is "best". From Chrome and Firefox to Edge and Opera, there is so much inspiration and cross-contamination that it's difficult to find much that is unique.
The latest example of this is Google using the latest Canary build of Chrome to introduce its own version of a feature found in Microsoft Edge. Google's implementation of "Read Aloud" is near-identical to Microsoft's, but Chrome has a significantly larger user-base meaning that this handy tool will be enjoyed by more people.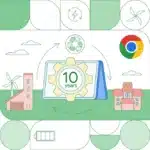 Google has announced that it will deliver automatic updates to Chromebooks for 10 years. Up until now, devices have only been eligible for eight years of updates, and this was causing concern for educational institutes and home users.
A full decade of updates is Google's attempt to kept Chromebooks secure for longer, although it's not clear how many of the ChromeOS-powered laptops will last that long. Google points out that 10 years of regular automatic updates is "more than any other operating system commits to today".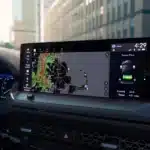 Android Auto has long been about much more than getting from A to B, and there has been support for various messaging and music apps for some time. But now Google has announced a new update that not only expands entertainment options, but also allows for remote meetings while on the road.
The addition of support for WebEx by Cisco and Zoom sees Android Auto branching out into completely new territory, so you can engage in an audio-only meeting when driving. The company is also adding the Prime Video app for in-car entertainment, the Vivaldi browser app, as well as the Weather Channel app, and expanded support for digital car keys.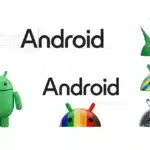 There is so much focus on AI from the likes of Google, Microsoft et al that it's easy to forget that there are other things happening in the tech world. Case in point: Google's new 3D look for Android.
Sadly, we're not talking about a three-dimensional mobile operating system offering virtual reality or anything like that. Google is simply updating its branding, and this means a new logo for Android.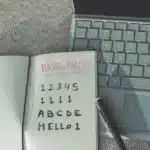 There are many reasons for wanting to share passwords, and it is surprising -- and also a source of irritation -- that doing so is not easier. But Google is looking to change this by introducing a dedicated password sharing option to Chrome.
Users of the browser will soon be able to use the Password Manager function of the browser to quickly share login details with others. To start with, it appears that Google will limit sharing to people you have added to your Google Family Group, but it is possible that this will be opened up further in future.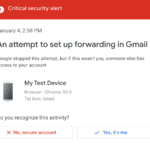 Google is introducing what it is referring to as "stronger protection for additional sensitive actions taken in Gmail".
It's a security measure that builds on safeguards added to Google Workspace accounts last year. It means you will start to see "Verify it's you" warnings when you try to do certain things with your Gmail account, requiring user verification before particular settings can be changed.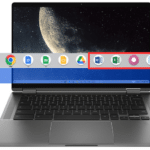 Google and Cameyo are launching a new service that will help organizations to save money and increase productivity by switching from Windows to ChromeOS devices while maintaining access to their Windows apps.
ChromeOS Virtual App Delivery with Cameyo gives organizations the ability to eliminate costly and insecure virtual desktops while still maintaining access to all of their applications. This is claimed to reduce total cost of ownership by 54 percent compared to virtual desktops, improve security, and deliver a better user experience.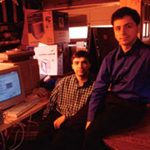 The history of Google, a company that has significantly transformed the digital world, is an inspiring tale of innovation, ambition and an unyielding quest for information. The story unfolds in the heart of Silicon Valley, California, in 1996, where two Stanford University students, Sergey Brin, a Russian immigrant, and Larry Page, crossed paths. Brin was tasked with showing Page around the university.
Despite some initial disagreements, they found common ground in their shared passion for data mining and retrieval. This shared interest would eventually lead to the creation of a search engine that revolutionized the way people interact with the internet.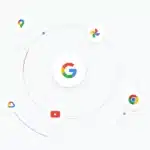 Google has announced a new online hub called Transparency Center, where it will provide information about the policies that relate to its various products and services, including AI-related policies.
The company says that in the Transparency Center, visitors can find details about the decisions and processes that resulted in certain policies, access transparency reports and more. The hub can also be used to report policy violations to Google.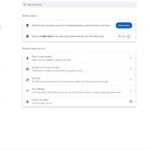 Google Chrome 117, the next major version of Google's dominant web browser, will inform users if an installed extension is no longer available on the Chrome Web Store.
Browser extensions may be removed from the official Chrome Store for extensions for a number of reasons: extension developers may pull them from the Store, Google may remove them because of malware or policy violations.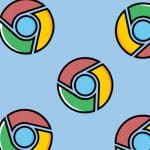 Google has announced that it will release security updates for Chrome on a weekly basis, doubling the speed with which fixes are delivered to the stable channel.
This will not change the release schedule for significant new versions of Chrome, but it means that users of the browser can enjoy greater security. Google's change in pace is designed to reduce the "patch gap", with the company saying that it treats "all critical and high severity bugs as if they will be exploited".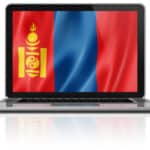 The Mongolian government, as part of its ambitious Vision 2050 initiative, has pledged to furnish the next generation of school-age children with the knowledge, skills, and tools they need to prosper in a rapidly evolving world. The plan is to prioritize universal connectivity, increased accessibility to public services, and the adoption of cutting-edge technology in schools.
Recently, Mongolian Prime Minister Oyun-Erdene Luvsannamsrai and his delegation visited Google's offices in Washington DC. They aimed to explore how Google's plethora of products and services could help Mongolia realize its visionary objectives. As a direct outcome of this meeting, Google has announced plans to support Mongolia's educational endeavours.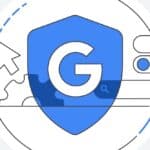 Google has announced the rollout of a series of new and updated privacy tools designed to give users greater control over the removal of information about themselves from search results. A new privacy dashboard will alert users if search results start to include their contact information.
As well as making it easier to request the removal of such personal data, Google is expanding its privacy protections to give people a way to remove personal, explicit images from search results. There are also expanded controls for limiting the appearance of other explicit images in searches.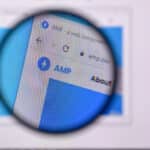 Security researchers at Cofense have noticed a rise in phishing campaigns that use Google's AMP technology to gain trust and evade detection.
Google describes AMP as a "web component framework to easily create user-first experiences for the web". Broken down to its core, AMP is designed to improve the performance of webpages, mostly on mobile, by limiting elements on these pages.