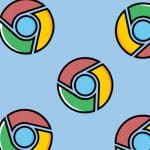 As users of Google's web browser will be aware, Chrome has long featured a download bar at the bottom of the app window. While keeping download progress tucked out of the way made sense in some ways, it represented somewhat of a frustrating design inconsistency in moving download-related information away from the main browser controls in the toolbar.
This is something that Google had addressed in the latest update to Chrome, ditching the downloads bar with a new button in the main toolbar. While this is likely to be welcomed by most users, there will be some who prefer things how they used to be. Let's take a look at the new download button and also show you how to revert to the old approach if this is your preference.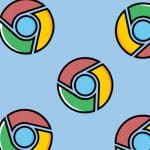 It will soon be easier to check whether you want to visit a site before you click a link in Chrome. Google is currently working on bringing a new feature called Link Preview to the desktop version its web browser that will give users the ability to check out where a link leads without visiting it.
Development seems to be in the fairly early stages at the moment and while it is not yet possible to try it out, there are documents produced by the company that give a very good idea of how it will look and work.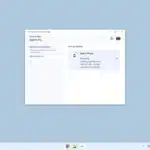 Google's innovative feature, Nearby Share, used by nearly 3 billion Android devices worldwide, has long made file sharing a breeze across smartphones, tablets, and Chromebooks. Earlier this year, in a move to expand its reach, Google initiated a beta version of Nearby Share for Windows PCs.
The expanded capability of Nearby Share opened the doors to a new kind of hardware connectivity between Android devices and Windows PCs. The Nearby Share for Windows app, which was globally available for download as a beta, has already seen an installation count exceeding 1.7 million, showcasing its growing demand.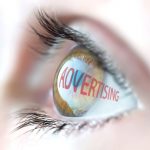 Google says its new generative AI feature will start a "new era of search" by "unlocking new types of questions" and "transforming the way information is organized." But a closer look at Google's own promotional materials reveals a downside: you may have to face a barrage of ads every time you use it. But how many ads is too many? For Google, it seems, there is no limit.
Google offered a sneak peek at ad placements in its brand new Search Generative Experience (SGE) at an event for advertisers on May 23. There, Google revealed that ads would not only appear before and after the AI-powered snapshot, as originally announced, but would also infiltrate the AI-generated responses. And if the example Google gave is anything to go by, it's not a pretty sight.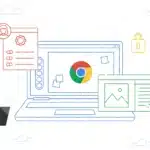 PDFs are astonishingly useful documents, but some are lazily created. You've almost certainly encountered a PDF file that comprises images of text rather than selected text. This is a serious annoyance if you were hoping to copy text into another document, but it's also a major problem for anyone who is reliant on text-to-speech tools to have document read aloud to them.
Google has some good news for users of Chrome; the browser is gaining the ability to convert images to text in PDFs, OCR-style. There is some bad news, however. This incredibly useful feature is -- at least initially -- not going to be made available to everyone.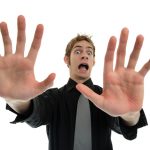 Since its public unveiling at the end of 2022, many have speculated that ChatGPT is the ultimate route for Microsoft to gain market share and overtake Google as the leading provider of search. In fact, some have even gone as far as saying that it will be a Google Killer, ending its supremacy of search engines online. However, the idea of generative AI making search irrelevant is a misunderstanding of what this technology genuinely represents. 
If we look at how Google has launched Bard, its alternative to ChatGPT, it's clear that generative AI is not a threat to search but rather an enhancement. Marketed as a complement to search, Bard represents Google's entry into the generative AI market and its chance to rewrite the narrative around this technology. With ChatGPT and Bard taking the internet by storm, this distinction is crucial for organizations. While generative AI is powerful, complementing it with search greatly enhances its power and versatility, and may be the perfect solution that businesses have been searching for to gain a competitive edge.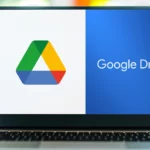 It is now several months since Microsoft stopped supporting Windows 8 and Windows 8.1. As such, the developers of numerous apps and services are following suit -- Google included.
The company has revealed that it will end support for Google Drive for desktop on Windows 8, Windows 8.1 and Windows Server 2012 later this summer. No 32-bit version of Windows will be supported either, meaning that Drive users will have to upgrade their operating system, or stick with the web-based version of Google's cloud storage service.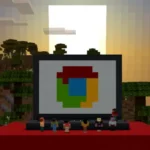 Chromebooks are only for business and general use computing, right? I mean, you can't do gaming on a Chromebook, right? Actually, these days, you absolutely can play some video games on Google's ChromeOS laptops. Case in point, today, the search giant announces that one of the most popular games of all time, Minecraft, is now officially available for Chromebooks!
Users can now purchase Minecraft: Bedrock Edition directly from the Google Play Store on their Chromebooks. This version includes access to the Minecraft Marketplace, where players can explore and acquire unique content, as well as the ability to join Realms and play with friends.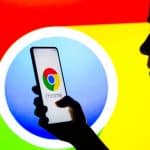 Chrome has long had the unenviable reputation of being a resource hog. This is something that Google has been working on over the years, and one of the most recent improvements has seen the introduction of the Memory Saver feature which puts inactive tabs to sleep to free up RAM.
With the feature enabled, you have just had to trust that it is working -- but now Google has made a change that makes it clear just how much memory is being saved by each tab. And in a future update, the browser will make it even more obvious about just how many resources it has freed up.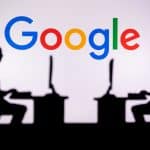 Following on from its adding passkey support to Chrome and Android at the end of last year, Google is continuing to rollout the technology across all its platforms.
The company is now bringing passkeys to Google Workspace. Passkeys offer a convenient and secure passwordless authentication experience across websites and apps, allowing users to sign in with a fingerprint, face recognition, or other screen-lock mechanism across phones, laptops, or desktops.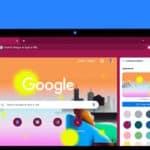 Google has used the latest version of Chrome to give users new ways to personalize the browser with backgrounds, themes and color schemes.
While some options, such as themes and colors, affect the entire browser, others are only visible on the New Tab page -- such as background images. Google says that it I has a wide range of "special artist collections commissioned by Asian & Pacific Islander, LGBTQ+, Latino, Black and Native American artists", and promises that more are coming later this year.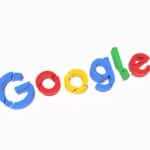 Bug bounty programs have become a common way for companies to track down issues with software before they start to cause security concerns for users. While Google has various existing programs of this nature, the company has just launched the Mobile Vulnerability Rewards Program.
Google Mobile VRP is a bug bounty program that focuses on the company's own software. It lets security researchers and software detectives submit reports about Google's Android apps, earning financial rewards for discovering security flaws.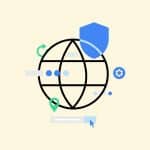 Google has been busy working on Privacy Sandbox for some time, and now the company is ready to unleash some of its tools on the public.
Starting with Chrome 115, Google says that it will be making the Privacy Sandbox relevance and measurement APIs available to all users of the browser. The move gives developers a better chance to work with the APIs, and is part of Google's drive to deprecating third-party cookies in Chrome in the second half of next year.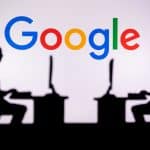 Google has announced an update to its inactive account policies that means some user accounts will be deleted before the end of the year.
The company says that accounts that have not been accessed for two years will be deleted starting in December. While the deletion of inactive accounts might seem fairly innocuous, there are serious implications for many people, such as those who have used Google cloud storage, or Gmail, as a means of backing up data and have had no reason to access their account since.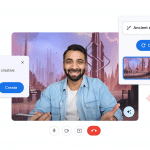 Google used yesterday's Google I/O to announce new services and capabilities across Google Cloud and Workspace.
Among these is Duet AI, an AI-powered collaborator, to enable more users and developers to start seeing the impact AI can have on their organization and help solve day-to-day work challenges.