It's April Fool's Day 2015! Here are hilarious fake products from Google, Motorola and more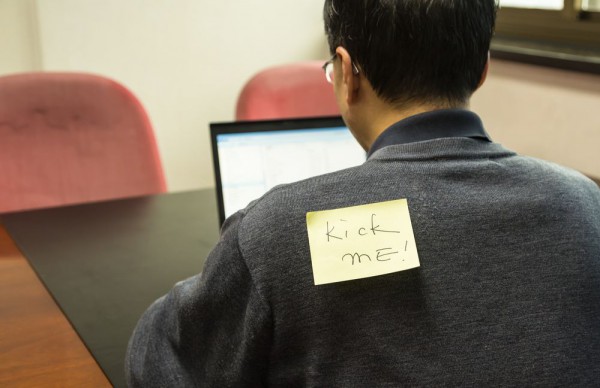 It's April Fool's Day! This is a day where people play jokes on each other. Practical jokes can be funny if they aren't happening to you, but quite the opposite when you are the target. Oh, you put a whoopee cushion on my chair and everyone thinks I passed gas? Thanks for that. You replaced the grape jelly on my PBJ with petroleum jelly? Hilarious. I think that is poison actually, and probably a crime, but you have fun. Enjoy your wacky day.
I'm a bit of a scrooge on April Fool's Day, because I am usually the target of such jokes. I'm a busy guy, and I forget the date constantly, so all day today I will forget it is April Fool's Day. While in-person pranks with friends and family are annoying, online pranks from companies can be fun (sometimes). They have become a tradition and are admittedly hilarious. Google often leads this, and 2015 is no different. Here are some of the fake products that companies are pranking us with in 2015.
Smartbox by Inbox (Google)
Google explains this fake product by saying, "Mail is a wondrous thing. From the early days of the homing pigeon to the herculean efforts of the Pony Express, mail has connected us for generations. The advent of email brought the world even closer together. And yet, despite this leap forward, physical mail still just sits there. In a box. All day. So today we're excited to introduce Smartbox—a better, smarter mailbox that fuses physical mail with everything you love about the electronic kind". You can see the joke video below.
#ChromeSelfie (Google)
Google can't just pull one prank, however. No, it also gets its Chrome Browser involved.
"If you're a selfie fanatic like me you've probably sent a lot of selfies in reaction to articles in the past, but it takes a lot of time and hassle to exit Chrome, open the camera and snap a pic. In fact, with so much of our time spent browsing online, most Chrome users lose up to 6 hours of selfie-taking time every day! And we think it's a tragedy that your reactions, as well as luscious lashes and beautiful brows, are going uncaptured. With #ChromeSelfie you can share sites with your family and friends on social media and via instant messages, along with a handsome selfie instead of cumbersome text", says Google.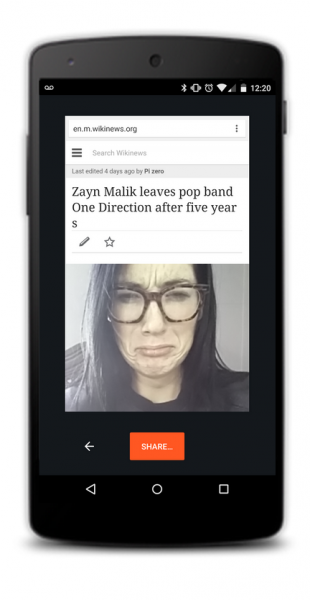 Panda (Google)
The most bizarre fake product of the bunch is Google's "Panda". The company staged an entire press event for this prank from Japan. What is Panda? An interactive stuffed bear. Check out the weirdness below.
Google Actual Cloud
Staff at Google seem to have too much time on their hands at the moment. The Google for Work team is in on the act too with Actual Cloud.
"We're answering the question that's been in front of us the whole time: why isn't cloud computing built in actual clouds? Well, as of today, it is." Features include boosting performance from electrical storms and delivering content via rain. It's all explained in this video.
Com.Google (Google?)
It is not yet clear if this is officially from Google, but if you visit http://com.google, you will see the search engine in a mirror-like mode as seen below. Very fun!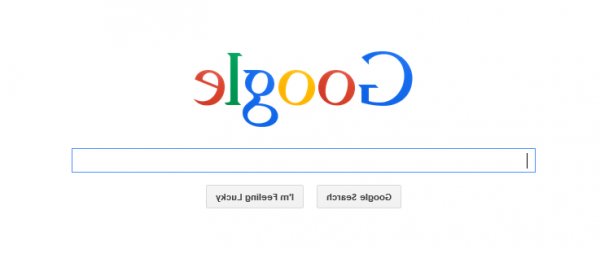 Moto Selfie Stick (Motorola)
Motorola is no longer a Google company, but the search-giant's influence remains. Selfie Sticks are all the rage nowadays, so it is only natural that Motorola would bring its customization skills to the segment, right? Watch the below video to see a craftsman put his heart and soul into the Moto Selfie Stick
Roku Rendezvous (Roku)
Everyone wants to find love from their streaming media box, right? No? Roku spoofs the online dating scene with Rendezvous, its new (fake) dating service.
The company explains, "the first dating channel where single streamers can scroll through profiles of others streamers to find that special someone worth sharing the remote with. To determine a prospective partner's compatibility, Roku Rendezvous uses a super-secret, proprietary Roku algorithm developed after analyzing the billons of hours Roku customers have spent streaming entertainment from the 2000+ channels on the Roku platform".
Look how happy the below couple is. I'm sure Apple TV will have something better soon, with much more "magical" matches...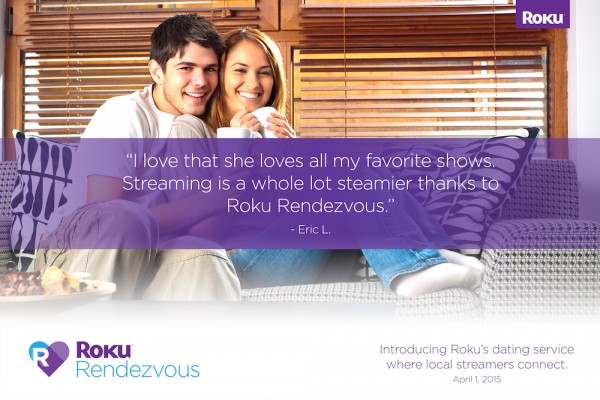 Samsung's Galaxy BLADE edge: Chef's Edition
This is a clever fake product from Samsung. It's the "world's first smart knife with smartphone capabilities" and Samsung describes it as the "ultimate cooking companion". It apparently lets you chop, cut, slice and dice up to 50 percent faster. It's waterproof, with a foldable handle, has a diamond edge blade and thermometer stylus. It's also good at food photography. Find out more here.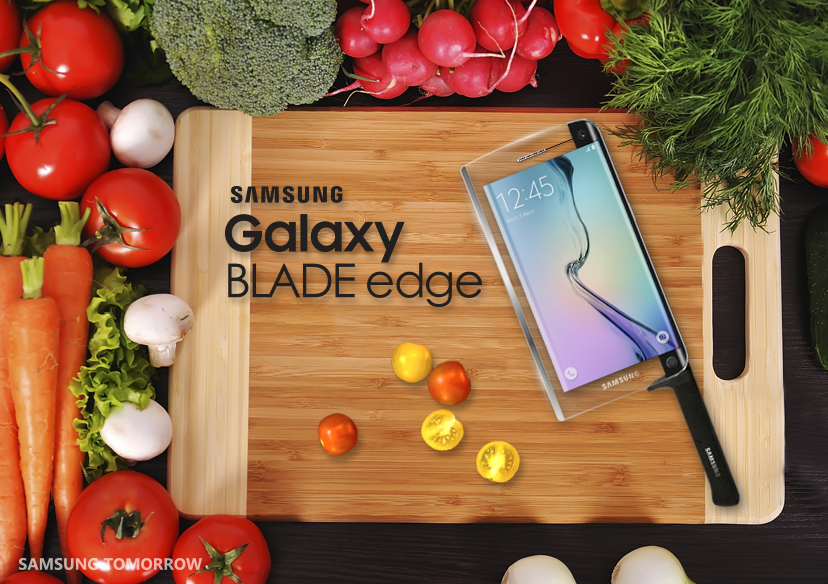 MS-DOS Mobile for Lumias
Microsoft is going back to where productivity began for millions of people, launching its most beautifully simple mobile OS yet. The MS-DOS Mobile preview is an essential download for those who remember life before Windows, those who want to go back to BASIC, or even those looking to boot into DOS for the first time. What's great is there's even an app for it here.
Meerkat Ultra-Mini (System76)
"The World's smallest desktop computer. Apple CEO Tim Cook even marveled at its amazing size. 'It's so thin and light I don't even know I'm holding it right now!'".
Lol!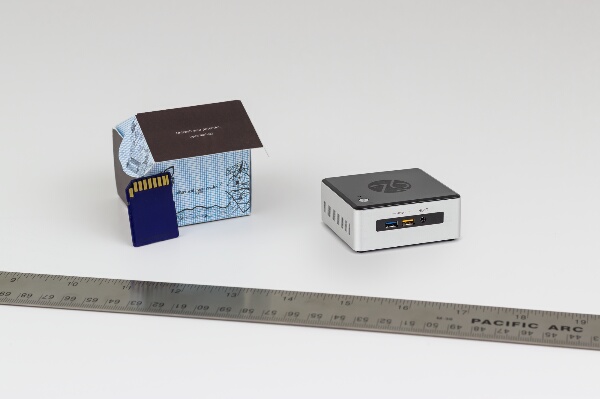 We will add new examples as they come in. Please share the ones you discover in the comments below.
Image Credit: Gang Liu / Shutterstock