CES 2009: Netbooks and notebooks from under $500 to over $5,000

CES rollouts will run the gamut from MSI's Wind "hybrid" netbook -- with a mix of SSD and HDD drives in a single machine -- to a high-end notebook with a secondary display. And Windows 7 could be closer than anyone thinks.
Now that notebooks are overtaking desktop PCs in worldwide sales and shipments, next week's CES show is sure to feature a slew of new models across a wide spectrum of form factors and price points. New sub-$500 netbooks will be plentiful, particularly with the global financial crisis still at hand. On the other side of the proverbial coin, CES will also act as a launchpad for much pricier models with high-end features such as secondary displays and advanced 3D graphics.
Netbooks at CES will be running Windows XP, Linux distributions, Linux derivatives such as the Ubuntu-based Cloud OS, and in some cases, possibly even Windows Vista. Meanwhile, Microsoft CEO Steve Ballmer is expected to play up not just a Zune-enabled Windows Mobile platform for smartphones, but also Windows 7, leaving demos of Windows 7-enabled notebooks a distinct possibility. Rumors are rampant but unconfirmed that Microsoft will release the beta of Windows 7 during CES, and that the new OS will ship during 2009, as opposed to the previously projected 2010 time frame.
For advanced 3D graphics, Nvidia's integrated chipset -- already included in Toshiba's Portege A600 and Apple's 13-inch MacBook and 15-inch MacBook Pro -- is reportedly about to expand next week on to notebooks from makers such as Dell, HP, Acer, and Asus.
For future netbooks, Nvidia earlier this month announced the GeForce 9400M chipset. Also referred to as Ion, the new chipset is aimed at improving on the graphics in Intel Atom-based systems.
Other emerging notebook PC features that will now become more commercially prevalent will include built-in WiMAX (now present on Acer's Aspire One netbook, for example); 16-by-9-inch notebook screens; and multi-touch displays.
As its name implies, multi-touch technology allows for the use of multiple simultaneous touch points, as opposed to a single touch point. Also provided on devices as diverse as Apple's 3G iPhone and Microsoft's Surface tabletop display, multi-touch has already worked its way on to the HP Pavilion TX2 convertible tablet, the MacBook, and the MacBook Pro.
At least one of the thousands of vendors appearing at CES plans to launch a laptop priced at over $5,000. That portable machine will include a secondary display. But especially in light of today's economy, companies will also be bringing out lower-priced notebooks and netbooks with features similar to those of previously released models.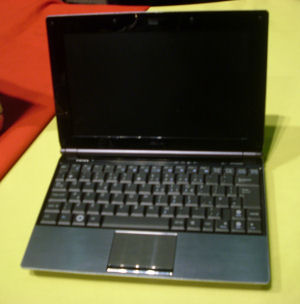 Asus, for example, previewed its new 1002HA netbook last month at a Pepcom press event in New York City. Priced at $499, the 1002HA costs $150 less than the "deluxe" Eee PC S101 model that Asus introduced in October.
Josh Norem, senior technical marketing specialist, told BetaNews that the 1002HA will use the same graphite-colored brush metal exterior as the S101. Technical specs are also the same, except that the 1002HA uses a two-cell battery, as opposed to the four-cell battery of the S101.
A number of other vendors at CES will also be debuting new netbooks. MSI, for instance, is expected to introduce two new models of its Wind netbook, including the U115, a "hybrid" device that will use a combination of a 16 GB solid state drive for the OS and a 160 GB hard disk drive for storage, both on the same machine.
Additional features of the U115 will include an integrated two-mexapixel webcam, 802.11n Wi-Fi, and a multicard reader. Although it's known to support Windows XP Home Edition, Wind's upcoming netbook is conjectured by some to be capable of running Vista, too, due to its inclusion of up to 2 GB of DDR2 memory.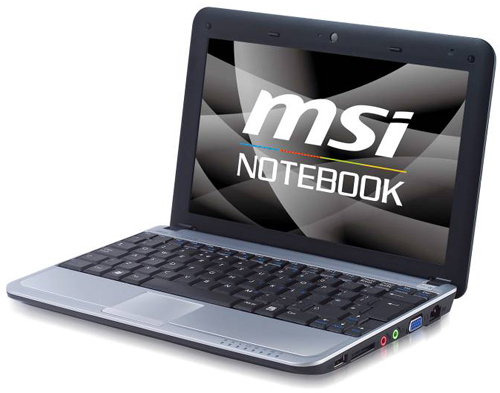 Also at CES 2009, Intel plans to introduce its second netbook, a model for classroom use dubbed the Convertible Classmate PC.
In previews this year at the Intel Developers Forum and elsewhere, Intel has been showing a forthcoming lunchbook-style netbook with a 1.6 GHz Intel Atom processor, a built-in carrying handles, a 180-degree swivel webcam, an 8.9-inch touch screen, and a keyboard.
Other companies with hats already in the netbook ring include Dell, Lenovo, Hewlett-Packard, and Everex, to name a few. It wouldn't be at all astonishing to see some of them bring out follow-on netbooks, either at CES or later.
Speaking with BetaNews at a Dell press event in New York City last summer, John New, Dell's senior product line manager, said that the Inspiron Mini 9 -- Dell's first netbook PC, announced this fall -- will be only the first in a series from Dell.
As BetaNews reported on Monday, news about an impending CES announcement from Sony in the small PC category has been leaking out over the past week or so.
Some information about Sony's Vaio Pocket PC is already public knowledge, including its availability with a choice of SSD or HHD. But other details still remain unknown, at this writing, including whether or not the Pocket will use the Atom processor common to other netbooks.
It now emerges that specifications on Intel's Web site stipulate Vista as the Pocket's OS, giving rise to some speculation that the new machine might actually turn out to be a "subnotebook," as opposed to a netbook.
In any case, analyst groups such as IDC have found that notebooks are now performing much better than desktop PCs in terms of sales, with smaller and less expensive models leading the way.
This week, iSuppli reported that, during the third quarter of this year, notebook shipments exceeded those of desktop PCs for the first time ever.
That doesn't mean, however, that some potentially interesting desktop PCs won't be debuting at CES, too. HP, for example, is set to roll out a new high performance Firebird gaming PC with VoodooDNA 802 and 803 bookshelf system.
Aside from Intel Core 2 Duo processors of up to 2.3 GHz, 4 GB of DDR2-800 memory, and dual Nvidia GeForce 9800S video cards with 1 GB of GDDR, the Vista-based desktop system features compact components, geared to energy conservation, along the lines of those typically found in notebooks.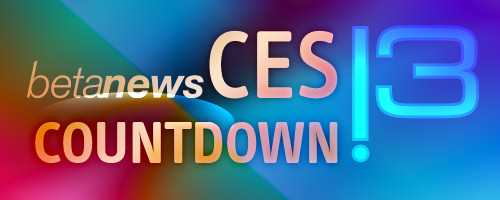 FOLLOW THE COUNTDOWN: