Google Voice and Nexus S Sprint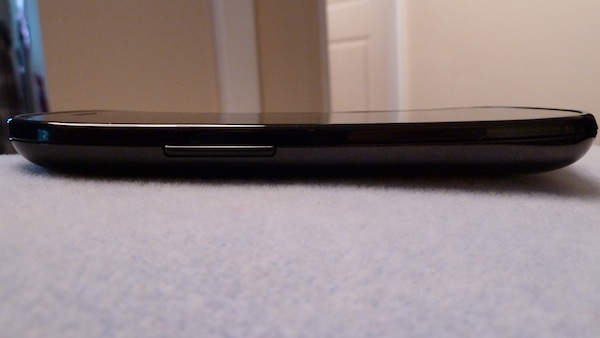 Talk about timing. Today, Google and Sprint made two significant announcements ahead of tomorrow's official opening of the CTIA Wireless trade show: Nexus S 4G and Google Voice. Perhaps it's time the carrier and Android developer got cozier -- now that AT&T plans to buy T-Mobile USA. T-Mobile has been Google's premiere US Android provider, going back to their launch of the first smartphone running the OS, the G1, in September 2008. How quickly times change.
Google Voice is the bigger of the two announcements. The service will be available to any Sprint customer who wants it, and Google Voice will replace Sprint voicemail for subscribers making the switch.
"Sprint customers will be able to use their existing Sprint mobile number as their Google Voice number and have it ring multiple other phones simultaneously," Jacob Hesch, Google software engineer, explains in a blog post. "So now, calls to your Sprint mobile number can easily be answered from your office or your home phone, or even your computer through Gmail. Calls from Gmail and text messages sent from google.com/voice will also display your Sprint number. This basically gives Sprint customers all the benefits of Google Voice without the need to change or port their number."
Existing Google Voice users also have the option of replacing their existing Sprint phone number with the one from the other service. A single number for many phones is an appealing feature. Google Voice for Sprint isn't yet available, and the two companies plan to roll it out gradually. Existing subscribers for both services can go to this Google Voice for Sprint info page to be notified by email about availability.
The new smartphone also won't be immediately available. It's coming soon, for $199.99 with new activation or eligible upgrade with two-year contractual commitment. As a Nexus S owner using T-Mobile, I was going to whine about Sprint getting a supposedly faster model. I say supposedly, since in my testing around San Diego, Calif., the slowest download bandwidth using the SpeedTest app was 4.3Mbps. Beat that, Sprint! Sprint's 4G service is available in 70 markets. San Diego isn't one of them. The Nexus S supporting T-Mobile's network has a theoretical maximum of 7.2Mbps, while Sprint's tops out at 6Mbps.
That said, there's an important retail sales distinction that might matter to some Nexus S buyers. Best Buy and not T-Mobile sells the model for its network. Sprint will sell its own Nexus S. Best Buy had been offering a $99.99 promotion on the Nexus S with new T-Mobile activation or eligible upgrade but I don't see it anymore on the retailer's website. Price is back to $199.99 (or $529.99 without service commitment).
Other than the networks, which use different technologies, the Nexus S is essentially the same handset for both carriers: Samsung 1GHz "Hummingbird" processor (single core); contoured 4-inch Super AMOLED display with 800 x 400 resolution (225 pixels per inch); capacitive touchscreen; 5-megapixel back-facing and VGA front-facing cameras (flash on back camera); 720 x 480 video recording (so not HD); gyroscope; accelerometer; digital compass; proximity sensor; light sensor; NFC (near-field communications); Bluetooth 2.1+EDR; WiFi "N"; GPS and Android 2.3 "Gingerbread." The phone measures 63 mm x 123.9 mm x 10.88 mm and weighs about 129 grams. Samsung manufactures the Google-branded smartphone.
Will you buy one? Please answer in comments.
Then there is the question of Google's future major U.S. carrier partner. Sprint also offers many, many Android phones and would have lots of incentive -- starting with becoming an even greater distant third major carrier behind AT&T and Verizon -- to partner with Google. But what Google really needs is a major GSM partner, and that means either AT&T or T-Mobile. Remember, Nexus S is first and foremost Google's reference design for handset manufacturers and stable platform for developers (by always running newest Android version). What do you think Google should do? Please answer that question in comments, too.