Ahead of global launch, more companies pick up Memjet's super fast printer design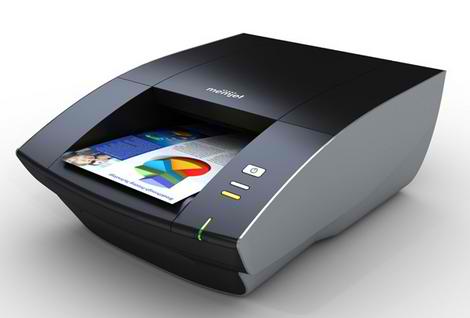 Memjet, the super high speed inkjet printer design company announced a manufacturing partnership with Lomond for the Russian and Eastern European markets at the Consumer Electronics and Photo Expo in Moscow on Thursday.
When we last saw Memjet and its<!article id="1294418024"> impressive 70 page per minute inkjet printer in January, the company had just three partners who had committed to producing Memjet printers in China, Taiwan, and India (Lenovo, Kpowerscience, WEP.)
Then, two months later, at CeBit in Germany, the company announced it had partnered with Medion, Germany's third largest PC brand, and Tech Data, one of the world's largest wholesale IT distributors.
Today, Memjet announced its partnership with digital paper converter and printer cartridge manufacturer Lomond, which will make its own printers powered by Memjet technology for Russia and ten Eastern European markets.
"By partnering with Lomond, we can bring to another large market the first truly significant printing industry development in 25 years," said Len Lauer, former Qualcomm COO and current Memjet president and CEO. "First there was inkjet. Then there was laser. Now there's Memjet. We view this partnership as a great opportunity to deliver fast, affordable color printing technology to customers in Russia and neighboring countries."
Memjet's printhead utilizes 70,000 ink nozzles on an 8.77" (222.8mm) mount that is capable of distributing 700 million drops of ink per second. The company likens this method of printing to an ink waterfall that coats each page as it passes beneath the print head.
The first printers powered by Memjet haven't yet hit the market anywhere, but they are expected to launch with Lenovo in China within the next two and a half weeks.