Can iPhone do better? Android activations are 31.5M per quarter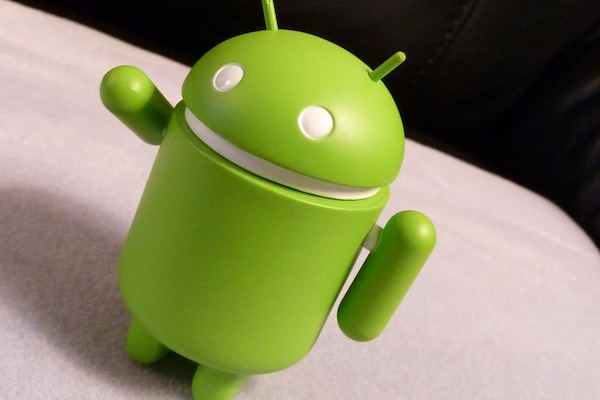 This afternoon, Google announced first quarter results, ending March 31. The search and information giant reported $8.58 billion in revenue, up 27 percent year of year. Operating income was $2.8 billion and net income $2.3 billion, or $7.04 a share. Google missed analysts projections -- consensus was $8.11 per share -- but Android could just overshadow the Street's and shareholders' disappointment. Say, Apple, watch your back.
It seems like whenever some Google executive opens his or her mouth to talk about Android activations, the number goes up yet again. During today's earnings: 350,000 activations per day, which works out to about 31.5 million over 90 days. Now compare to Apple. Analyst consensus is 16.64 million iPhones shipped during first calendar quarter, which for Apple was 90 days long. That works out to 188,889 activations per day.
Of course, the math isn't that simple. Google revealed number of activations, but not for how long or an exact number for the quarter. Analyst projections for iPhone are based on unit shipments, which doesn't necessarily mean sold or activated. Android activations mean actual sales and used. Regardless, it's easy to see how quickly Android is outpacing iPhone.
Still, today's figures suggest a slowdown. Android activations rose from 60,000 a day in February 2010 to 300,000 by November -- a five-fold increase over nine months. But Android only added 50,000 more activations a day sometime over the next five months, a one-seventh increase.
Is Android growth really slowing that much? Well, it should as the base increases. One to 100 is a bigger jump than 100 to 200, for example. Gartner forecasts 179.9 million Android OS handset sales this year, which is quite a bit higher than the current run rate -- 126 million, based 350,000 per day. If Gartner is right, then the number of units sold will continue to rise -- to be about 493,000 a day average based on Android OS phone sales estimates. By comparison, Gartner predicts that 90.56 million iOS smartphones will be sold this year, for an average 248,000 a day. While none of this is synonymous with activations, it's not far off. Unlike IDC, which measures handset shipments into the channel, Gartner measures actual sales to end users.
Apple will announce calendar first quarter (fiscal second quarter) results on April 20, which should give more clarity to iPhone's sales strength against Android handsets. Meanwhile, Google today boasted about 3 billion app downloads (App Store is 10 billion-plus), another sign of Android momentum. That said, Apple's platform is broader, given that iPad is shipping in volume, using the same operating system as iPhone -- while Android 3.0 tablets won't broadly ship for months and Android handsets run v2.x. Fragmentation is a real problem for Google as it tries out a unified platform, like Apple is doing. Gartner predicts 69.78 million media tablets this year -- 47.96 million iPads, for 68.7 percent market share.
Off topic, I want to make a clarification on Google earnings per share. Some blogs are reporting that Google only missed consensus earnings per share by a couple cents. That works if looking at the non-GAAP numbers. However, the numbers more typically used are those Google presented first in its press release (and during today's earning conference call) -- GAAP, or generally accepted accounting principles. By that more accepted reporting method, Google EPS was $7.04.