Google Offers beta should scare the crap out of Groupon, other startups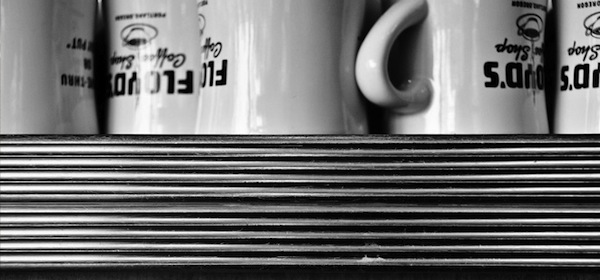 Do you remember the days when every startup had to ask: "If we're successful, will Microsoft move into our market?" With its new Groupon competitor, time has come -- and perhaps long past it -- to ask the same about Google.
Last night during the opening of the D9 conference in Rancho Palos Verdes, Calif., Stephanie Tilenius, vice president of Google commerce, demonstrated Google Offers, which begins beta testing today in Portland, Ore. D9 cohost Walt Mossberg asked Google Executive Chairman Eric Schmidt why Portland? Schmidt said that Portland is a surprisingly good place to test tech products.
Google started signing up Portlanders for the beta in mid April. First rumors about Google Offers surfaced in January, not long after Groupon rejected a buyout offer from Google. Hehe, Google Offers. Rejected offer. Get it? A year from now, Groupon executives may regret not taking Google's offer, because Google Offers is a Groupon competitor with a twist: It integrates with Google Wallet, which was announced late last week.
Like Groupon, Google Offers provides deals with hefty discounts. Today's Groupon featured San Diego deal is for Lambs Daily Theatre.
Portland is first city, but by no means last. Google Offers will soon come to New York City and San Francisco, too. The pace may seem slow, but makes sense. Like mobile search, Google sees the big opportunity in cultivating deals with local businesses. Then, of course, there is Groupon, which also offers local deals.
"Our first Google Offer will be from beloved local java shop Floyd's Coffee." Kyle Harrison, Google Offers product manager, writes in a blog post. "Husband-and-wife team Jack Inglis and Cris Chapman opened Floyd's seven years ago, offering up espresso, coffee, breakfast burritos and more. They now have two convenient locations--one cozy, brick-lined shop in Old Town and another Stumptown watering-hole in Buckman."
Floyd's isn't Starbucks. The coffee shop has two locations in Portland rather than thousands nationwide like Starbucks. "With Google Offers, we're working with great local businesses," Harrison writes. "If you're a business interested in participating in Google Offers, you can let us know too. Finally, if you're at the Portland Rose Festival this Saturday, visit our Google booth at CityFair to say hello to our team and learn more about Google Offers."
It's a local push initially, and that should scare the crap out of more than Groupon. After years of declining classified sales, some newspapers are seeing an advertising revival in Groupon-like programs. For example, the San Diego Union Tribune now has the "Daily Deal" program offering local discounts. Google Offers conceptually could present more competition for fledgling programs like this one than Groupon or its competitors, like LivingSocial.
There's no reason to think Google won't go for Starbucks or other national chains, but local is a good starting place and synchronous with efforts around local search, particularly from smartphones.
Then there is Google Wallet, which Offers will be part. Wallet is a mobile payments system Google is launching in conjunction with Citi, Mastercard and Sprint. Simply stated, Google Wallet is an offers and payments system available at the point of sale. In its simplest form, Google Wallet requires a tap to pay the merchant and charge the buyer's credit card. "We make our money through the advertising and the offers," Schmidt said yesterday. Accept the Google Offer, order and pay.
There's a new tech startup bubble building in Silicon Valley and, increasingly, New York City. Perhaps every venture capitalist's dream is the big buyout from once fledgling startups like Google that are now the big behemoths of high tech. But be warned: Google came a-calling with purse full of cash and was rejected. Six months or a year from now, Google's ability to leverage search, Android and mobile payments may crush Groupon and other companies offering similar daily deals. Yeah, that sounds lots like Microsoft during cofounder Bill Gates' glory days of the late 1980s and 1990s.
Photo Credit: Floyd's Coffee