Don't look now, but 5G may be right around the corner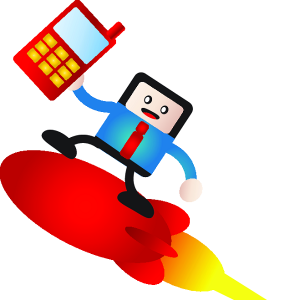 Even with a majority of wireless consumers not even using 4G technology yet, the wireless industry is already looking to next-generation technologies. The International Telecommunications Union this week awarded both LTE-Advanced and WiMAX-Advanced the "official" designation of IMT-Advanced.
The last major update to the standard was in 2000, when the ITU adopted the umbrella standards for 3G. In order to be designated 3G, a service had to provide peak data rates of at least 200Kbps. With IMT-Advanced speeds increase at least one hundred times, says the governing body.
"IMT-Advanced marks a huge leap forward in state-of-the-art technologies, which will make the present day smart phone feel like an old dial up Internet connection", Secretary-General Hamadoun Touré says. "Access to the Internet, streaming videos and data transfers anytime, anywhere will be better than most desktop connections today".
In order to win the designation, at a minimum it must deliver speeds of 100Kbps at high rates of speed. In a fixed position, the network should be able to support speeds of 1Gbps. IMT-Advanced also calls for more efficient use of spectrum, absolutely necessary in these times where data usage is increasing faster than the carriers can supply additional bandwidth.
What remains to be seen is whether or not the ITU refers to this as "5G". Under its current specifications, HSPA and LTE are still technically considered 3G standards. However, since December of last year the ITU has considered them 4G given they provide "a substantial level of improvement in performance and capabilities with respect to the initial third generation systems now deployed".
Whatever it's called, one thing is for sure: it's going to be pretty damn fast.
Photo Credit: cartoon11/Shutterstock