Android 4 share soars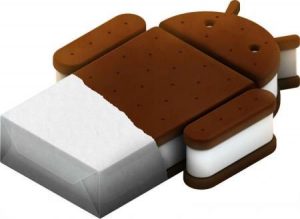 I don't know how cellular carriers or device makers could move any slower serving Ice Cream Sandwich to their customers. Still, someone is making progress, seven months after Google formally unveiled the OS and six after the first device with it shipped. Android 4.0 share jumped dramatically from mid March to mid April, granted from a small base. It's about time.
This morning I wrote a mobile browser usage story and checked official statistics on Android usage, which is based on the number of devices connecting to Google Play during the pervious 14 days. That number: 2.9 percent. Hours later, when doing a second browser story -- on desktops -- I double checked, more as formality. To my surprise, Google updated the data as of today: 4.9 percent.
From the perspective of availability to today, Android 4.x's showing is abysmal. Most iOS and Windows Phone users get immediate access to major updates. The Android Army sits on its behind waiting and waiting and waiting. This situation is one of many why over the weekend I asserted that "Google has lost control of Android". Google cranks out hot new tech that the partner bottleneck squeezes away from end users and the broader ecosystem.
But looked at differently, that's a 69 percent increase month on month. Even from a small base, it's a number not worth raising your nose at. That's up from 1.6 percent on March 5. Any progress is meaningful right now.
Still, at the end of first quarter, cumulative iOS sales reached 365 million, according to Apple. The most recent number from Google about Android is 300 million. The majority of Apple devices are eligible to receive iOS 5.x, and presumably most users have updated since Apple makes it so easy. By contrast, the majority of Androids are ineligible to receive Android 4.x right now, and cellular carriers or hardware manufacturers make the process hard, if for no other reason than making users wait.
Even Galaxy Nexus users get stiffed. The so-called "pure Google" device is supposed to get updates as soon as they're available. That's true for the international HSPA+ model, but not Verizon's LTE Galaxy Nexus. Yes, the carrier is problem.
Right now, the majority of Android devices run Gingerbread -- 64.4 percent. While that 69 percent month-on-month increase is encouraging but less than March to April's 81 percent, Ice Cream Sandwich has a long ways to go before displacing Gingerbread. Gosh, could Android 5.0 come first?