Microsoft wants you to buy Surface but won't say for how much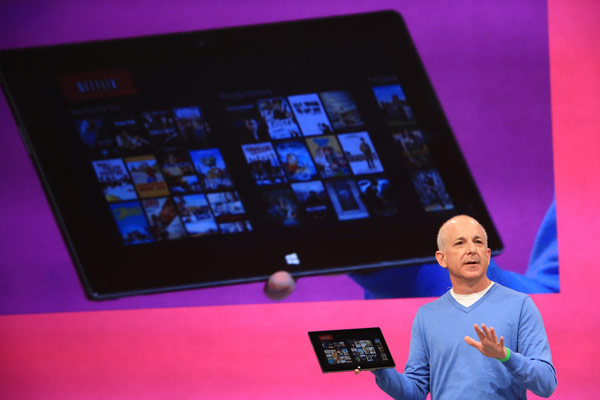 Windows 8 officially launches in three weeks, and Microsoft has sent out media invitations for an event the day before. Surface sales start at Midnight on October 26 at Microsoft retail and pop-up stores. The Redmond, Wash.-based company has a full retail store here in San Diego, and I plan to be there.
But there's something strangely missing: Surface pricing. Microsoft promotes the tablet's launch but holds back pricing information -- even as some partners release theirs. Just yesterday: Acer revealed $799.99 starting price for the Iconia W700 tablet that goes on sale the same day. Isn't it about time to break the silence?
Microsoft revealed Windows 8 Pro's promotional pricing months ago, and many of you like it. Forty-four percent of respondents to a BetaNews poll say they will upgrade to Windows 8 Pro for $39.99. Typically, Microsoft reveals pricing well ahead of new product launches. So what's the big secret here?
Rumors continue about an imminent Apple iPad mini launch, and Amazon's 8.9-inch Kindle Fire HD goes on sale in early November. But neither of these directly compete with Surface -- at least on screen size. But they could on price. Perhaps Microsoft doesn't want to tip off competitors, some of which are OEM partners producing their own Windows RT tablets.
Maybe those $199 price rumors are true, after all, and Microsoft wants to save the surprise until the launch, or right before it. Who knows? For sure, Surface pricing speculation is a hot topic.
The majority of respondents (22 percent) to another BetaNews poll would pay $299. However, more broadly, 59 percent would pay $299 or less, which falls below the price range recently cited by Microsoft CEO Steve Ballmer for Surface tablets: $300-$800.
Is that the big secret? Surface will cost more than many people expect or would want to pay? Or even less? It's anyone's guess outside of Microsoft. But if the company wants to really churn up interest -- and blog, news media and social buzz -- time is right to reveal the price.