Google Chromebook goes international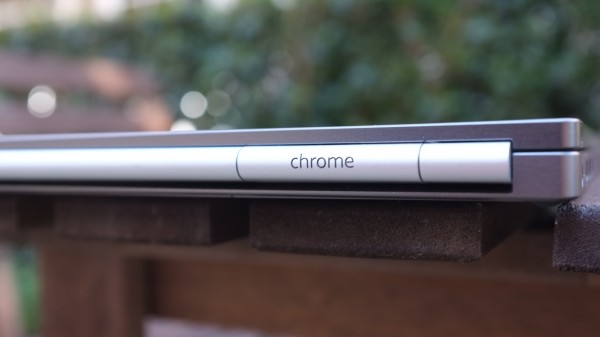 Early this morning, Google announced a massive expansion of Chromebook distribution, including new countries and more Best Buys in the United States.
"Starting Tuesday, the Acer, HP and Samsung Chromebooks will begin rolling out in Australia, Canada, France, Germany, Ireland and the Netherlands", Caesar Sengupta, Google product management director, says. "To help improve computing for organizations, we're rolling out Chromebooks to businesses and schools in these same countries as well".
Over the next couple weeks, Google will double the number of U.S. Best Buy locations carrying Chromebooks to 1,000. The company sets up discrete displays inside the electronics stores, staffed by Google employees. Perhaps Chromebook Pixel will show up, finally, as the search and information giant indicated last month.
Future Think
Retail expansion comes days after an executive shakeup raised the operating system's profile and speculation about its priority over, or perhaps merger with, Android. Andy Rubin left his position running operations for the green robot. Sundar Pichai, who is responsible for Chrome and Apps, added Android to his responsibilities.
I'm not with those calling for or expecting a merger of the operating systems. Rather, I see Chrome's profile dramatically rising -- and so Chrome OS with it. The browser, as development platform, can co-opt operating systems like iOS, OS X or Windows, while also fronting Chrome OS. The browser is more natural fit for Google services and anchors them anywhere. Where do you consume most Google services and where is the most advertising revenue generated? From the web.
By contrast, Android, while hugely popular, is constrained by OEM partners like Samsung. Google delivers fresh features to Chrome and Chrome OS users about every six weeks. Android updates are less frequent and carriers and device manufacturers logjam dispatch. For example, Jelly Bean, which released in July 2012, makes up just 25.5 percent of the devices accessing Google Play in the 14 days before March 5.
While Samsung ships the newest Android on Galaxy S IV, the operating system is heavily customized and the electronics giant controls branding and user experience. Google commands the browser, Chrome OS and the user experience around both. The point: Executive changes and today's retail expansion are clear signs of Google's commitment to Chrome OS, not just the browser.
PC and Tablet Alternative
Something else: The traditional Windows PC or Mac is in trouble. Yesterday, IDC warned that first-quarter shipments would be far worse than previously predicted, falling in the double-digits. This follows one of the worst holiday quarters on record, even though Windows 8 launched in late October. Microsoft's new OS isn't lifting PC sales, and even Macs suffer -- missing analysts fourth-quarter consensus by more than one million units.
Google offers something different, yet familiar. With the exception of Pixel, most Chromebooks are affordably-priced and, not coincidentally, sell for what buyers might pay for tablets, which analysts contend displace PC sales. Prices start as low as $199, offering many benefits associated with tablets -- long-battery life and near-instant-on capabilities, among them -- but offering keyboard, desktop browser, Flash support and many other benefits uncommon to slates. Chrome is familiar to anyone using the browser elsewhere.
Critics charge that Chromebooks aren't good enough, because the browser can't compete with desktop software and the computers require a persistent Internet connection. But someone must be buying these machines. Otherwise, why expand distribution? I gave up using a traditional PC in May of last year for a Chromebook, which is more than enough to meet my needs.
Circling back to Google possibly putting Chrome and Chrome OS ahead of Android, remember that Pixel has a touchscreen. Why shouldn't there be a Chrome OS tablet in the near future -- a device that tightly fits in the Google Play content ecosystem?
If you are interested in buying a Chromebook, Google offers additional info for each new country: Australia, Canada, France, Germany, Ireland and the Netherlands.
Photo Credit: Joe Wilcox