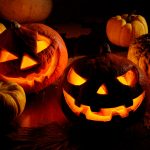 That's the question to ask if you're considering ordering the new MacBook Pro unveiled last week or wondering whether or not to cancel an already placed purchase before it ships. For fervent fanboys who drink Apple Kool-Aid like water, "treat" can be the only answer. But for the thinking public, the response depends on several factors, such as budget and whether or not buyers believe that the fruit-logo company advocates a rational design ethic.
Let's start with the latter. Apple is finger-obsessed and has been since before the first Mac shipped, as I explained in March 2010 post: "What 1984 Macintosh marketing reveals about iPad". The company lags behind Google getting to the next user interface, which is more contextual and immediately responsive: Voice, meaning touchless interaction, rather than touch, supported by artificial intelligence. By contrast, Apple isn't ready to abandon the finger-first motif, as Touch Bar makes so obviously apparent.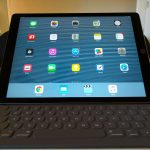 The first thing you notice about iPad Pro is the size. The tablet is ginormous. Its 12.9-inch screen lays before you like a chalk slate -- a blank canvas demanding typed text or drawings made with Apple Pencil. Yet something also feels wrong about the thing. During the so-called Steve Jobs era, refined designs were smaller -- like iPod nano. Apple is no stranger to larger; 27-inch iMac today or 17-inch MacBook Pro of yesteryear are examples. Perhaps. But there's big, and BIG.
The giant tablet arrived around 2:50 p.m. PST on Groundhog Day 2016, marking a bold computing adventure for February: Using iPad Pro as my primary PC, and hopefully only one. Perhaps you read my recent obituary to Apple love lost and might wonder why buy anything Apple? I like to experiment and am paid to try out new things (so you won't have to). By sheer size, PC replacement -- not companion -- is the only sensible use for iPad Pro. Can it meet the demands? I want to find out.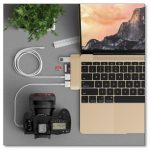 Apple's super-thin MacBook is wonderful in many areas; however, there is a particular aspect that is arguably deficient. You see, it has a cutting-edge USB 3.1 Type-C port, which is awesome, but that, unfortunately, is the only port (besides a 3.5mm audio jack).
If you need to connect multiple USB Type-A devices, or access an SD (or micro SD) card, you are out of luck. Luckily, accessory-makers are always creating products to meet consumers' needs. Today, Satechi announces its Type-C Hub Adapter for Apple MacBook.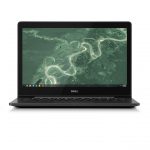 I'm a strong believer in using the right tool for a job. Yeah, you can probably drive a nail into a piece of wood with the handle of a screwdriver, but wouldn't you rather use a hammer? The same applies to technology in business. Many businesses should probably stick with Windows machines (coupled with Office 365), but others would be smart to choose a Mac or Chromebook instead -- it depends on needs.
Today, Dell announces the all-new touchscreen Chromebook 13. Designed for businesses the premium laptop can be configured with Intel Broadwell Core i5 processors and 8GB of RAM, making for a solid cloud-based workstation. The Chromebook for Work initiative is looking better every day.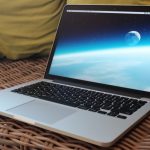 Reviewing most any MacBook Pro is a pointless exercise, because this year's model isn't much different from the previous—or the one before. That's why I typically buy refurbished rather than new. But I broke with that practice last month, after a sudden electrical calamity laid my wife's laptop to rest. Fried and died it is. With Apple releasing new versions of iOS and OS X and launching a streaming music service, a summer sojourn seemed opportune.
I considered going Windows 10, which arrives later this month. But most of my BetaNews colleagues are headed that way, so I set out down the Apple reviews track. Again, I probably wouldn't have done so if not for my wife's computer catastrophe. I lent her my Chromebook Pixel LS and purchased a new MBP. She will never give up the Google laptop, BTW.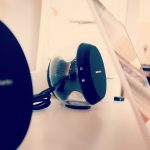 My daughter's cat Cali loves to chew cords—a habit we will eventually break. Meanwhile, it's good excuse to invest in new wireless speakers that diminish some of the cord clutter. Our 20 year-old also is moving home for the summer, putting more wires at risk and necessitating some speaker swaps. She takes my Harman/Kardon SoundSticks, which subwoofer meets her requirement for thumping bass; I don't need it and switched to a space-saving, cord-reducing duo set.
Spectacular sound is my description for Harman/Kardon Nova, which deliver rich treble, magnificent highs, fine detail, and more-than-adequate bass for the kind of kit. Separation and soundstage are bold—dynamic! The speakers are best appreciated when matched to the right source. I stream from lossless leader Tidal on Chromebook Pixel LS, connected via Bluetooth. The combination is immensely enjoyable and makes me happy while working, which boosts the quality and speed of my productivity.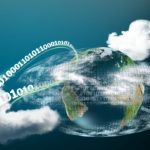 Late yesterday I posted my review of Chromebook Pixel LS, which Google released in early March. The write-up is purposely rah-rah to impose the importance of embracing contextual cloud computing and to shakeup preconceptions about Macs being the tools of the creative elite. I also call "dumb" developers who may receive free Pixels during Google I/O later this month only to then sell them online.
One reader comment, from SmallSherm caught my attention, for accusing me of calling him (or her) stupid and for insulting other readers. After writing my response, I wondered how few people would ever see the interaction, which I regard as being quite valuable. So in the interest of fostering further discussion, I present our two comments for your Tuesday thought train.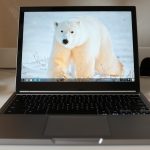 Mark the date with an alarm. Around May 28, 2015, sellers likely will fill eBay and Craigslist with spanking new Chromebook Pixels, available for bargain prices—if anything less than $999 or $1,299 could be considered a deal. Google's developer conference commences that day, when I expect many attendees will receive and quickly dispatch shiny, new laptops. Big G gave away the pricey Pixel two years ago, and it's good guess will do so again. Smart developers will keep the machines; many will not. Dumb move, but who am I to judge, eh? Pixel rests at the precipice of future computing, for those open-minded enough to welcome it. They are few.
If you are among those who get the Chromebook concept, who thinks about purchasing the laptop, but waffles indecision, watch for short-term selling prices that could meet what your sensibilities and spending budget can tolerate. It's good background for me to finally review the higher-end of the two costliest Chromebook configurations. My primer can help you decide whether or not to bother, either for full price now or for the chance of less later. Why wait? I wouldn't and didn't. I received my Pixel in March, on Friday the 13th, ordered two days earlier from Google. I use no other computer. It's more than my primary PC and could be yours, too.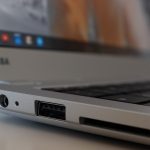 What if you manufactured a low-cost, underpowered laptop -- and the configuration suddenly turned into a massive marketing advantage? That may well be the opportunity ahead for Google and its Chromebook OEM partners; if they seize the opportunity.
As we reported Wednesday, Gartner predicts that currency devaluation will compel major computer manufacturers to raise prices by as much as 10 percent, particularly across Europe and in Japan. Higher prices mean more customers will do with leaner configurations, and choose sub-$500 systems. Meanwhile, PC makers will give purchasers less for more money, cutting back features to preserve margins while shifting sales priorities to markets where currencies are more buoyant. What is Chromebook already? A lean, low-cost PC in that price category but better optimized for hardware.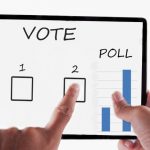 If you haven't responded to either of our most-recent buying polls—Apple Watch and Chromebook Pixel—it's not too late. Preorders for the timepiece start April 10. The laptop is available now, but with long-wait ship times. I purchased the higher-end Pixel, which review is underway. Whether or not one of our writers will test the smartwatch is uncertain.
Polls of this nature are meant to gauge what a specific audience, BetaNews readers, plan to do. Often what respondents would like to buy isn't what they do. For lots of reasons: Budget; spousal or partner objections; availability; competitive pricing; early product reviews; and more. Results better reflect your intentions as the sample size increases. So, please, take a few seconds to answer each poll, if you haven't already.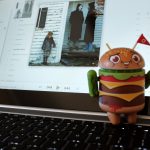 Because some BetaNews readers think Chromebook is a joke, I realized the necessity of getting out our Pixel buying poll before April Fools' Day. So here we are. Google released the second-generation Chromebook Pixel on March 11. The high-end laptop costs less than its predecessor (one model for under $1,000), but many potential buyers will question—and they should—the wisdom spending so much on a computer with browser user interface meant to be mostly Internet-connected.
Chromebook Pixel isn't for everyone—probably not most people. But our readers aren't most people. Many of you live on technology's cutting edge, and some bleed because of it. The laptop could be for you, and it most certainly is for me. I bought the high-end LS model on launch day and took delivery on Friday the 13th. I will have much good to report in my forthcoming review. But what works for me may not for you. So let's look more closely at the computer.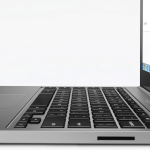 The second of three Friday 13ths was definitely a lucky day. Near Noon, FedEx delivered the Chromebox Pixel 2015, which I set up late afternoon. Nearly 24 hours later, time is right for some immediate reactions before my eventual full review. My perspective presented here is two-fold: General first impressions for anyone combined with what are the benefits for existing Pixel owners. For many of the latter group, I say this: Consider your budget and needs wisely. What you've got may be more than good enough.
For everyone else, I will contradict the majority of reviewers, and even Google. Pixel is not a computer for developers or limited number of laptop users. Anyone shopping for a quality notebook that will last years should consider the new Chromebook, most certainly if looking at any MacBook model or Windows PC, such as Surface Pro 3. Everyone living the Google lifestyle who can afford a laptop in this price range should consider nothing else. Now let's get to the drill down, point by point. There are 13, for no other reason than my receiving the laptop on the unluckiest day.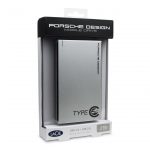 Apple seems to be getting a lot of credit for the USB Type-C frenzy, but this is very misplaced. You see, the Chromebook Pixel -- with two of the ports -- was in the hands of reviewers weeks before the new MacBook (with its one measly port) was announced. Before the Pixel, however, Type-C was already long in development. Hell, BetaNews covered an MSI motherboard with the connector in January; months before Apple announced its $1,300 OS X netbook laptop. No individual company -- not Google, Apple nor MSI -- should get sole credit. The USB consortium got it standardized and ultimately approved in August of 2014.
Expect to see a lot of USB Type-C products in 2015 as there is a scramble to capitalize on early-adopters. LaCie is one of the first companies to have an honest to goodness product  with the connector. Besides having the new connector, it is sexy and well-designed (as are all products in the Porsche Design line). However, is it necessary?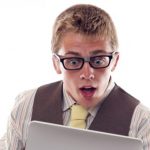 Bias in the media is inevitable, and any news gatherer who denies this fact is a liar. Companies seek favor or to influence in countless ways. It's the nature of the beast, which cannot be tamed. So I wonder how Chromebook Pixel embargoes impacted reporting about Apple's newest laptop. If so, Google pulled off one hell of a marketing coup.
The search and information giant provided many tech blogs and news sites with the new Pixel about a week before the laptop launched yesterday and the first reviews posted—that was also days before Apple's well-publicized media event where a new MacBook was rumored. Both computers share something in common: USB Type-C, which is bleeding-edge tech. The connector received much media attention on Monday and Tuesday two ways: Buzz about it being the next great thing, and MacBook having but one port (Pixel has two, and others).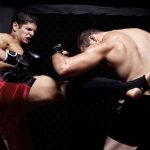 Two new laptops launched this week, both pioneering USB-C and packing 12-inch displays. The likenesses stop there, and the distinctions can't be overstated. One computer you can buy now, the other comes next month. Should you consider either? My primer will help you decide.
Apple unveiled the new MacBook, which measures 1.31 centimeters at its thickest and weighs less than a kilogram, two days ago. Sales start April 10. This morning, Google launched the second-generation Chromebook Pixel, which is immediately available for purchase. Both laptops adopt USB Type-C for power and, using adapters, hooking up to other devices. USB-C puts both computers at the bleeding edge for charging and connectivity, But their approach to ports couldn't be more different.