Symantec highlights 58 percent increase in mobile attacks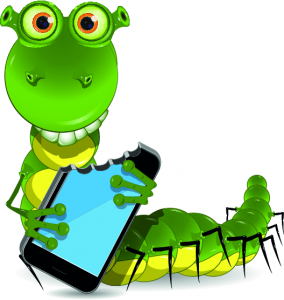 Security giant Symantec's 18th annual Internet Security Threat Report is out today and reveals that cyber criminals are increasingly scouring the Web for personal details in order to target their attacks. Armed with your information they can exploit security gaps in social networks and other sites to infect your system or steal your details.
It's not just your PC that's at risk either; the report shows an alarming 58 percent increase in attacks on mobile devices with just under a third of these aimed at stealing data without the user's knowledge. Android is the most targeted mobile platform as its open source nature makes it easier to hide malware in apps. The securer-than-thou smugness of Apple users receives a blow too as the report notes more than 600,000 Mac systems were infected by a single attack last April.
When it comes to types of threat, the growth of ransomware continues with infections becoming more aggressive and harder to undo. Another scary statistic is that 61 percent of malicious sites are actually legitimate websites that have been compromised so you may be at risk even if you think you're practising safe surfing.
Symantec also highlights some common myths about security and you can read these as a handy infographic and access the full ISTR report here.
Norton's security expert Richard Clooke said, "The report results have shown that it is still crucial for Norton to continue to educate consumers on how they can help protect themselves from acts of cybercrime. Ransomware, for example, a scam which disables victims' computers until they pay a ransom, continues to be a key theme and is now becoming more sophisticated than ever..."
Of course all of this is aimed at boosting sales of Symantec's security products, but it does underline that the threat landscape is an ever changing one and that we all need to be careful out there.
Photo Credit: brux/Shutterstock