Google Glass is modder-friendly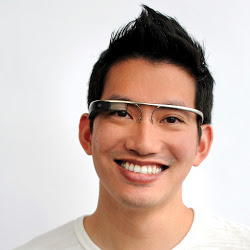 Unlike many other Android devices, Google's Nexus smartphones and tablets do little to spoil the fun for avid modders. The bootloaders are unlockable and root is just a few steps away. It's no wonder then that the Nexus threads on forums are crawling with custom kernels and green droid distributions and all sorts of apps meant to provide even more functionality than what Google throws in out-of-the-box.
As a result, the fact that Google Glass comes with modder-friendly software shouldn't come as a surprise to any Android enthusiast. The idea is fairly simple -- get developers involved in the process of improving the pair of smart glasses. Why? If Android 4.2 is of any indication, the software giant can take some good custom bits and add them into what will be the next Android iteration available for Google Glass.
Stephen Lau, who is a software engineer and technical lead working at Google's Project Glass, sums it up nicely: "Not to bring anybody down... but seriously... we intentionally left the device unlocked so you guys could hack it and do crazy fun **** with it. I mean, FFS, you paid $1500 for it... go to town on it. Show me something cool".
The developer and enthusiast community provides more relevant feedback than Google can most likely ever get by asking customers. The former group doesn't wait around for the search giant to release something new and often adds a feature or creates a new app that will be used by users everywhere. Ahead of the curve is where Google Glass aims to be, so this is a step in the right direction.
Because Google posted the source code for the Google Glass kernel it shouldn't take long for Android developers to fiddle with it and, judging by what's out there at the moment for other devices, make Glass run faster, smoother and sip less power from the internal battery.
What would you like to see being released by Android developers?