100M Windows 8 licenses is NOTHING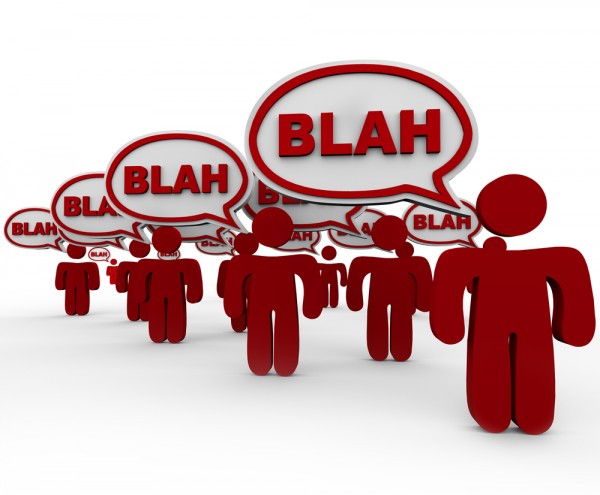 Colleagues Mihaita Bamburic and Larry Seltzer both have stories today about Microsoft's newest sales milestone. They make valid points in "Windows 8 is such a failure Microsoft sells 100M licenses" and "You wish you could fail like Microsoft". However, 100 million is less than you might think and represents Windows 8's failure.
Meanwhile, the announcement is Microsoft's attempt to use seemingly good news to admit failure, by softballing step-backwards changes coming with Windows Blue.
Do the Math
Windows 8 shipped on October 26, but OEMs started buying licenses soon after the operating system released to manufacturing, first week of August. Being greatly generous to Microsoft, let's use October 1, start of fourth quarter, as measure of license sales. According to IDC, for the two quarters ended March 31, manufacturers shipped 166.7 million PCs (90.4 million plus 76.3 million). By the most liberal assessment, Windows 8 shipped on 60 percent of new PCs over the first six months. But the real number is much less.
Microsoft's 100 million figure is to date, which means at least five more weeks of sales, and honestly, another five weeks (or more) during third quarter, as OEMs bought licenses for new PCs. Most analysts put Windows PC market share at about 90 percent.
By that reckoning, Microsoft's newest OS shipped on about 66 percent of Windows PCs for the six months, although when including those missing weeks my guesstimate is, best case, 50 percent of all and 54 percent for those with Microsoft's OS.
Windows Dirt Cheap Edition
But wait! That's still an overly gracious measure. Microsoft offered Windows 8 dirt cheap through January 31 -- $39.95 Windows 8 Pro upgrade download, or $69.95 on DVD. The pricing is the lowest Microsoft has ever offered for the Professional product. The company doesn't disclose how many of those licenses are cheap upgrades, but reasonable guesstimate is possible.
Based on Microsoft financial statements, cheap upgrade sales and volume-license ones to businesses were unusually brisk. For example, non-OEM revenue increased by 40 percent year over year during calendar first quarter (Microsoft's fiscal third). Additionally, the percentage of revenue from OEM sales fell to 65 percent. Typical level is 75 percent to 80 percent. The two figures mean an increase of license sales outside the PC channel, and one unusually high for a new version during the initial launch.
Let's cut the numbers differently, for shorter time period, so we can make better use of that 65 percent OEM figure. In January, Microsoft boasted 60 million Windows 8 license sales. Three months later, the number is 40 million more, which looks good at first glance. However during first quarter -- and, again, generously ignoring that extra five weeks of calendar second quarter -- 52 percent of all PCs and 58 percent running Windows. Real numbers are more likely closer to 50 percent and 55 percent, respectively.
Apple Pie a la Mode
Now let's do some comparisons to other devices. During the same 6 months, Apple sold 85 million iPhones and 42 million iPads, or more higher-profit devices than Windows 8 licenses. Most analysts now acknowledge that smartphones and tablets displace, or even replace, PC sales; from that perspective, comparison is reasonable, while granted compared straight software to hardware and software. In calendar first quarter alone, combined revenue from the two iOS devices accounted for 73 percent of Apple's $43.6 billion in revenue.
Heck, revenue for just the Mac nearly matched Microsoft's Windows division -- $5.4 billion to $5.7 billion, respectively. While some commenters will argue that's an, ah, apples to oranges comparison, it represents two different business models competing for the same consumer dollars. However, when removing a one-time deferral, Windows division revenue was only $4.6 billion. So from computers representing about 5 percent of the global PC market, Apple generates more revenue than supplier of major operating system to most of the market.
Windows Blue in the Face
From where I sit typing this analysis, 100 million is great marketing, but much less when crunched. Strangely, the announcement means so much more. As a journalist I loathe Microsoft Q&As, where one employee gets to ask another softball questions. Concurrently with the license numbers, the company posted a Q&A with Tami Reller, Windows division CFO.
She says the next OS version is "opportunity for us to respond to the customer feedback that we've been closely listening to since the launch of Windows 8 and Windows RT". That's coded-language for Microsoft stepping back from some Modern UI capabilities, and the real reason for the numbers' release: To soften the public relations blow for such action.
Reller granted an interview to the Financial Times, where she acknowledges "key aspects" of Windows 8/RT will change. Not that she says what. That's admission of failure, something analysts have said for months.
In March, Bob O'Donnell, IDC vice president summed up the first quarter PC crisis:
At this point, unfortunately, it seems clear that the Windows 8 launch not only failed to provide a positive boost to the PC market, but appears to have slowed the market. While some consumers appreciate the new form factors and touch capabilities of Windows 8, the radical changes to the UI, removal of the familiar Start button, and the costs associated with touch have made PCs a less attractive alternative to dedicated tablets and other competitive devices. Microsoft will have to make some very tough decisions moving forward if it wants to help reinvigorate the PC market.
Suffice to say those decisions are made.
Photo Credit: iQoncept/Shutterstock