What will it take for people to care about Yahoo again?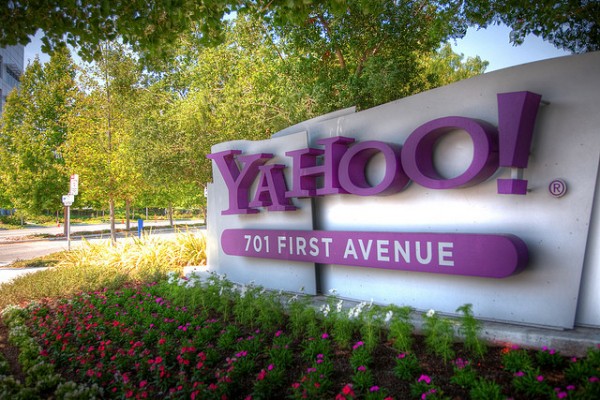 Yahoo is a media and technology giant. It is claimed that around 700 million people still visit Yahoo websites every month, and yet I personally can't remember the last time I went to a Yahoo site, and I don't know anyone who uses Yahoo for search, email, or news -- or visits the fabled Yahoo home page.
To me Yahoo mostly exists in the past, largely forgotten and gathering dust. I have photos stored on Flickr, but I haven't uploaded anything there for ages. The last time I tried Yahoo -- following a lackluster revamp of the site -- I stumbled across broken link after broken link and gave up.
The firm had a disastrous decade in which it lost a fortune for investors, turned down a $40 billion takeover bid from Microsoft, fumbled promising acquisitions (GeoCities and Del.icio.us to name just two), ignored mobile, alienated users, and employed CEOs who didn't just take their eyes off the ball, they turned their backs on the ball altogether.
Current CEO Marissa Mayer is doing her best to reverse the company's slide into irrelevancy, and doing a pretty fine job of trying to repair the damage a decade of complacency and incompetency has caused Yahoo.
In a year she's overseen various acquisitions (such as MileWise, GoPollGo, Loki Studios, Summly, and Astrid), and under her stewardship Yahoo has launched a Summly-powered Android app, a weather app for iOS, and an improved Flickr app. The company has overhauled its mail service and rolled out new mobile apps for it, introduced tweets into Yahoo's homepage newsfeed, and gained the rights to distribute the entire 38-year archive of Saturday Night Live.
And yesterday of course Yahoo purchased Tumblr for $1.1 billion (with the promise not to screw it up) and made Flickr attractive once again with a fresh redesign and the offer of 1TB of free space.
These last two moves are Yahoo's most ambitious by far to date and lift the company back into the public consciousness. How long it will stay there is another matter. Can Yahoo make itself cool again? That remains to be seen.
When Google acquired YouTube it purchased a rising star with a problem -- the video site's meteoric rise was fuelled by illegal content. Google's greatest triumph was shifting YouTube's focus to legal, user generated uploads.
Tumblr, as good as it could be for Yahoo, is a sputtering star with falling page views and (according to web measurement company SimilarGroup) a major porn problem -- 11.4 percent of Tumblr's top 200,000 domains contain pornography. Yahoo has vowed to keep Tumblr independent, but it will be interesting to see how it addresses this issue. Mainstream advertisers aren't keen on being associated with adult content.
So What Next?
Yahoo has taken the first steps to get back in the game, but it's what happens from now that really counts.
The media giant still has an identity problem (or should that be the tech giant still has an identity problem), it can't seem to properly monetize its own web pages (and monetizing Tumblr sites will be even harder), there's still a slapdash half-finished approach to many of its products, and a brief stroll around Yahoo this morning reveals many of its properties feel about 15 years old.
I admire what Marissa Mayer has done with Yahoo, or is attempting to do with it at least, and later on today I'll actually upload some new photos to Flickr, and maybe even update my thingsthatlooklikehitler Tumblr for the first time in a while.
But I still can't see how Yahoo intends to shake off its dusty old threads and come charging into the modern age. Where's the innovation, the products that no one else offers? And where are the products everyone else offers? Being able to use Dropbox in Yahoo Mail is great, but where's Yahoo Drive?
It took a $1.1 billion purchase to get Yahoo back in the news. What will the company need to do next to keep people talking about it, to get people excited about it once more? Getting back to the question I asked initially: What do you think it will take for people to care about Yahoo again?