Acer Iconia W4 -- small Windows tablet déjà vu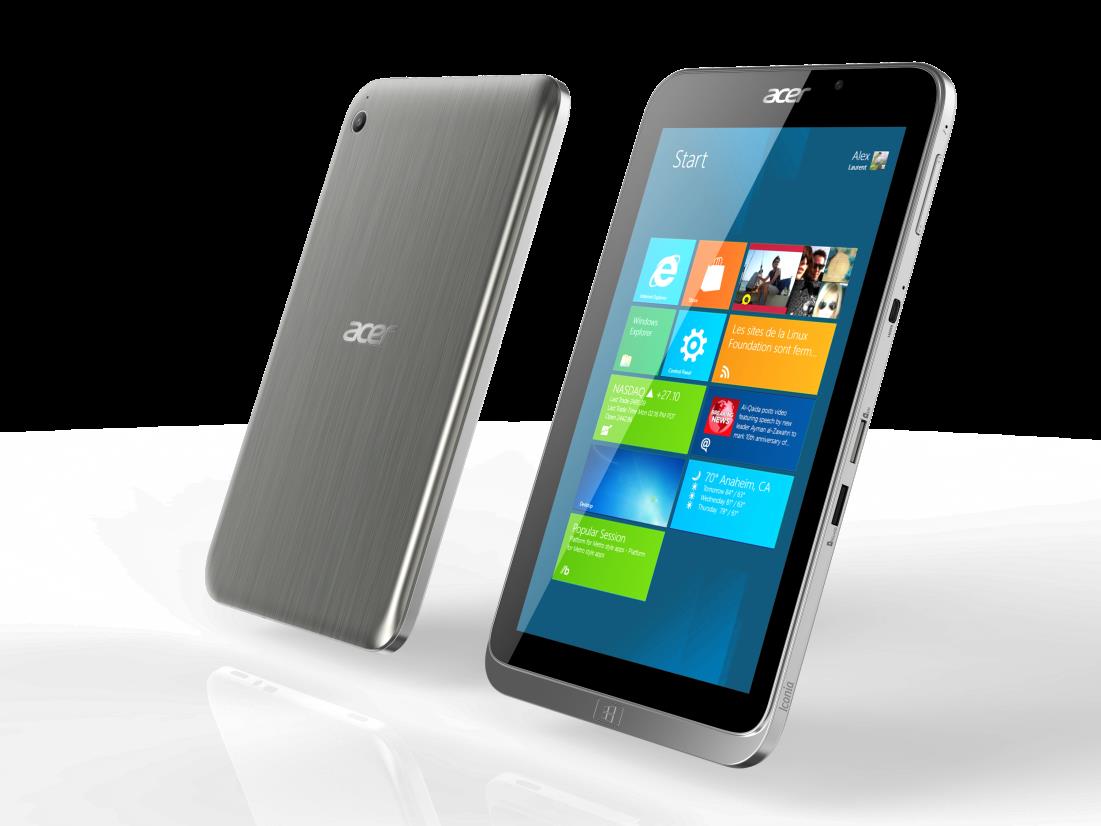 The old adage is, "when it rains, it pours". All of a sudden, it seems that it is raining 8-inch Windows 8.1 tablets. Yesterday, Lenovo announced a Bay Trail-powered tablet and today Acer follows suit with the Iconia W4.
The company says the tablet is "equipped with the Windows 8.1 operating system and a 4th-generation Intel Atom processor, offering faster tablet performance as well as battery life up to 8 hours for video playback and up to 10 hours for web browsing".
Acer further explains, "the Iconia W4 comes with Microsoft Office Home and Student 2013[...]while an optional full-sized keyboard enables more productive typing on the go[...]sharing content and data between the Iconia W4 and other devices is convenient with its range of ports. The micro-HDMI port provides easy audio-video connections to an external display[...]it also has micro-USB for connecting to devices like phones. Plus, customers will always have room for content and data on the Iconia W4 -- it comes with either 32GB or 64GB of internal storage, and supports up to an additional 32GB of storage capacity via the microSD".
The tablet's Bay Trail processor is clocked at 1.8GHz and it has 2GB of RAM. Acer says the 4th-generation Atom chip will allow users to "enjoy smoother video playback, gaming and web browsing".
Thankfully, Acer has chosen an IPS display for the W4, which it calls "extremely sharp". Quite frankly, the display on the horrific Iconia W3 was a crime against humanity. It is wonderful to see the company improving upon the most reviled aspect of the previous generation tablet. The ability to learn from mistakes is an admirable quality and should be applauded.
The computer-manufacturer further explains, "the Iconia W4 provides consistent images, color and brightness from a wide range of viewing angles, up to 170 degrees, so it is ideal for sharing with others[...]Zero Air Gap technology removes the air in between the touch panel and LCD module, which reduces reflection and boosts readability even under sunlight".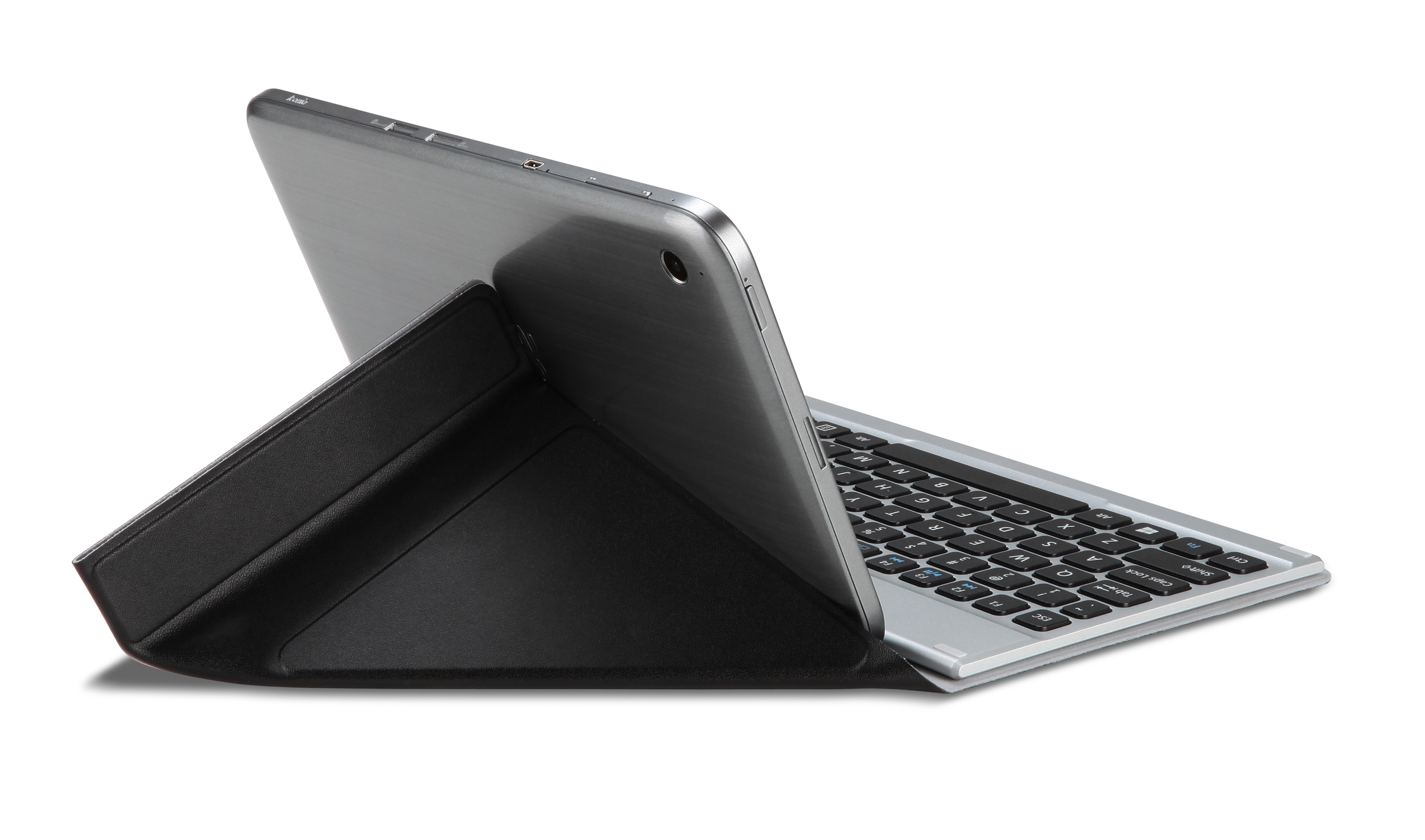 Acer is also introducing a new line of "crunch" accessories for the tablet -- a case ($39.99) and keyboard ($79.99). These accessories are unique in that they fold like origami to hold the tablet up. It is a very refreshing and artsy way to implement true function. The company will also release a keyboard cover, protection film, stylus, power bank, adapter kit with bag, and Micro USB cable.
According to Acer, the tablet will be available later this month in the USA. Pricing is set at $329.99 for the 32GB variant and $379.99 for 64GB. Unfortunately for the firm, the Lenovo Miix2 is priced $30 cheaper. While I like both Acer and Lenovo, the latter is considered premium while the perception of the former is value or budget. Acer may need to cut prices sooner rather than later to stay competitive.