US carrier subscribers like Apple and Samsung smartphones best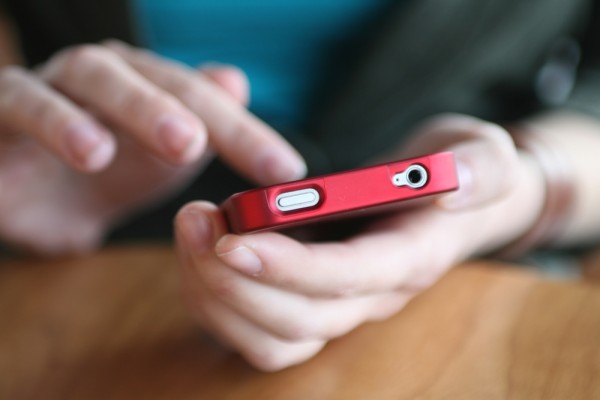 According to a new survey conducted by J.D. Power among US mobile operator subscribers, Apple and Samsung lead the pack on "overall satisfaction performance". The iPhone maker ranks first for AT&T and Verizon customers while Samsung takes the top spot for Sprint and T-Mobile subscribers.
The J.D. Power survey identifies Apple and Samsung as the sole smartphone vendors to rank above the average value on all four counts -- performance, exterior design, features and ease of use. The findings of the survey are based, according to J.D. Power, on the experiences of 16,421 users who are customers of the aforementioned four-largest local mobile operators and have had their current smartphone for less than a year.
AT&T subscribers are most satisfied with their smartphones (843 index value), followed by Sprint (835), T-Mobile (825) and Verizon (825) customers. However, Verizon ranks first when it comes to the "satisfaction" of iPhone users while Samsung users are most satisfied on Sprint.
"It's very interesting to see that satisfaction performance differs by smartphone brand across Tier 1 carriers", says J.D. Power senior director of telecommunications services Kirk Parsons. "This indicates that carrier services and how these carriers position specific features and services on their devices influence the experience customers have with their smartphone device".
The statement was made in relation to the findings of the survey pointing out that the likely main reasons for smartphone purchases vary depending on the carrier: Sprint subscribers like features best while T-Mobile customers value price the most.
The smartphone models, according to the users from the study, that "perform particularly well across all four US wireless Tier 1 carriers" are the Apple iPhone 5, BlackBerry Z10, Nokia Lumia 920 and Samsung Galaxy Note II.
Interestingly enough, aside from Apple that has just released its new iPhones, all other vendors have newer devices which have been on the market for a little while, that don't rank as well as older models. BlackBerry has the BlackBerry Q10, Nokia has the Lumia 925, Lumia 928 and Lumia 1020 and Samsung has the Galaxy S4, on sale in the US. However, it strikes me as a bit odd that J.D. Power even lists the Lumia 920 in this category as the smartphone is not sold at Sprint, T-Mobile or Verizon -- it is only available on AT&T.
The sample for the J.D. Power survey is quite small considering that the US has roughly 300 million subscribers solely among the four-largest mobile operators in the country (the total could top or surpass 300 million, depending on which data is taken into account). And, as a result, it may not be indicative of the exact "experience" that AT&T, Sprint, T-Mobile and Verizon subscribers may have.
What is your experience with AT&T, Sprint, T-Mobile or Verizon? Which smartphone do you like best?
Photo Credit: D. Hammonds/Shutterstock