Nokia sells record-high 8.8 million Lumias, but is the growth slowing?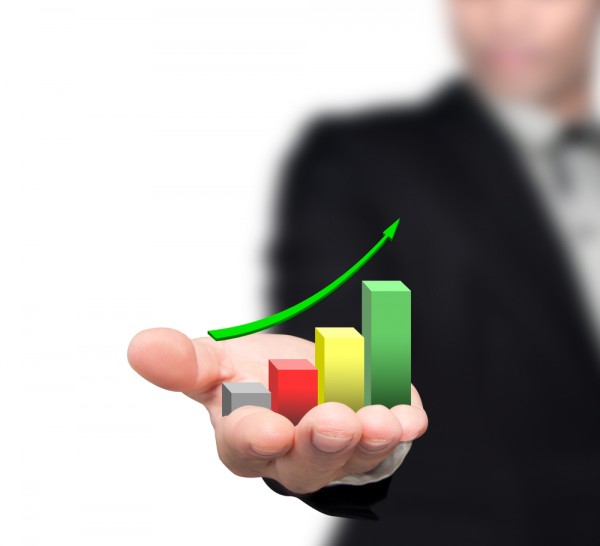 Finnish mobile maker Nokia has released its Q3 2013 financial results, revealing record-high Lumia sales of 8.8 million units. The Windows Phone strategy appears to be paying off, with sales showing noticeable growth quarter-over-quarter, in the past year. The latest report, however, indicates that the Lumia momentum may be slowly burning off.
Quarter-over-quarter, Lumia sales increased by just 19 percent, from 7.4 million units in Q2 2013. By contrast, the sales increase in Q2 2013 from Q1 2013 was 32 percent, 27 percent in Q1 2013 from Q4 2012 and 51.72 percent in Q4 2012 from Q3 2012 (Q3 2012 is notorious for terrible Lumia sales of just 2.9 million units, so it's more of an oddity rather than a rule -- Q2 2012 Lumia sales were 4 million units). This indicates that, even though sales are higher, the significant growth will not continue for a long time. Seeing as Nokia is the largest Windows Phone vendor, this could lead to a stagnating (or decreasing) share for the tiled smartphone operating system.
The growth problem becomes apparent when we take into account the fact that it was the low-end (and very cheap) Lumia 520 that drove sales. "On a sequential basis, the increase in our Smart Devices volumes in the third quarter 2013 was primarily due to the Lumia 520", says Nokia.
Basically, even with a very cheap Windows Phone, coupled with the decrease in smartphone average selling prices worldwide (indicates preference towards low-end devices), Lumia sales could not increase by more than 19 percent.
Furthermore, during the same quarter Nokia launched the Lumia 1020, which has received positive reviews across the InterWebs, and the Lumia 625. The Lumia 925 wasn't too far off (it launched in June) either. The new devices should have provided a much higher boost in overall sales. The company could have a major problem in the long run, that Nokia has to, or should, address shortly.
Admittedly, the year-over-year growth is impressive at 203.44 percent but it does not indicate a realistic trend into Q4 2013. Q3 2012 was, as I previously mentioned, a terrible quarter for Lumia sales.
Prospective buyers were waiting for Windows Phone 8 handsets to launch, and Nokia admits this: "Lumia Q3 [2012] volumes decreased quarter-on-quarter to 2.9 million units, as we shared the exciting innovation ahead with our new line of Lumia products".
This time around, the upgrades are less impressive as Windows Phone 8.1 has yet to launch and beefier hardware is restricted to the Lumia 1520 phablet (which enters a niche market), so far. The new Lumias will arrive in (more) stores later this quarter, which will push an increase in sales closer to 2014 (it will likely reflect in Q1 2014 financial results).
Nokia will have to sell 13.35 million units in Q4 2013 to achieve the same year-over-year growth rate of 203.44 percent; the quarter-over-quarter growth rate would be 51.7 percent, which seems highly unlikely at this point.
This will actually become Microsoft's problem, as the software giant is set to purchase Nokia's phone business in Q1 2014 (not too far off). I would not be surprised if the Finnish maker is actually looking forward to passing it onto Microsoft.
Nokia CEO Risto Siilasmaa says:
Subject to the planned completion of the Microsoft transaction, Nokia will have three established businesses: NSN, HERE and Advanced Technologies.

Our strategy work is making good progress and it has already become clear that there are meaningful opportunities for all of our business areas: NSN, HERE and Advanced Technologies. In all of these businesses, we have strong assets that we continue to invest in for the long term benefit of our customers and shareholders.

The third quarter was among the most transformative in our company's history. We became the full owner of NSN and we agreed on the sale of our handset operations to Microsoft, transactions which we believe will radically reshape the future of Nokia for the better. Subject to the completion of the Microsoft transaction, Nokia will have significantly improved earnings profile, strong financial position and a solid foundation from which to invest.
This quarter will be extremely important for both Lumias and Windows Phone, as the winter holidays are rapidly approaching. Consumers will buy new smartphones, but will they buy enough Lumias to offset the lower quarter-over-quarter growth from this past quarter?
Photo Credit:  suphakit73/Shutterstock