The most popular stories on BetaNews this past week -- December 22 - 28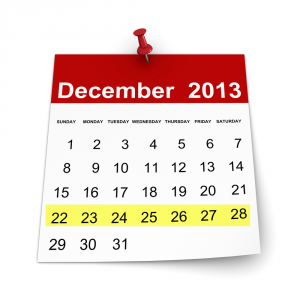 This hass been a much quieter week than usual with Christmas meaning that many companies have been on a virtual shutdown. But there has still been a bit of activity over the past seven days. We've reached the end of the year and the BetaNews team finds itself in a reflective mood. Mihaita was the first to pick his favourite tech products of the years, and Wayne wasn't far behind. Brian also got in on the action and Ian shared his thoughts as well. Bing also took a look back at the year, putting together a list of the top ten homepage images of 2013.
A delay at UPS meant that the delivery of many Christmas presents was held up, but if the delivery man did manage to make his way to your door in time to bring you a Surface 2, Brian has a guide to getting started. Alan was also on hand to help anyone who was the lucky recipient of a Kindle Fire HDX or a Google TV. Many people will have received, or bought themselves, a Windows 8.1 PC: Wayne had the info you need to get started.
UK porn filtering has been put in place by ISP BT. It is possible to opt out of the filtering, but problems have already emerged with non-porn websites falling victim to blocking.  The Pirate Bay continues to not only prove as popular as ever, but also manages to sidestep any attempts to block access to it. For anyone concerned with government interference in internet usage, Edward Snowden had a message delivered to the UK on Christmas day: indiscriminate spying on citizens needs to stop. Sadly, a US judge has deemed the recording of phone data to be legal. Alan Turing, the genius who helped crack the Engima code, was granted a pardon having been convicted of homosexuality back in 1952.
If your resolution for the New Year is to get fit, Samsung Galaxy Gear could give you the motivation you need, but the new ads seem to highlight how it can be used for more creepy things. Probably not quite the message Samsung wanted us to take away from it! Anyone looking to try something a little different should take a look at Canonical's latest project that allows for dual booting between Android and Linux.
That's it: we've made it to the end of another year (assuming you subscribe to the Julian calendar). 2013 was a cracker, and we'll be here throughout 2014 to bring you the best in news, reviews, fun and analysis
Image Credit: vinz89 / Shutterstock