Samsung Chromebook 2 is delayed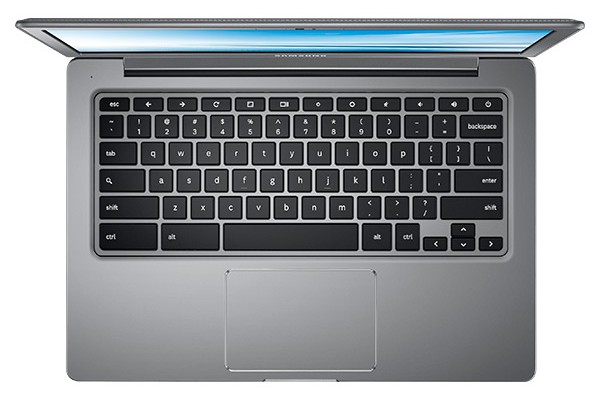 Sorry, but I can't tell you why yet. I have this statement from Samsung PR about 13.3-inch Chromebook 2, in response to my inquiry: "The product is now shipping at the end of May". That puts the computer in the channel a month later than planned. I have asked for a reason but don't expect to get one.
Samsung unveiled Chromebook 2 in March, in 11.6- and 13.3-inch configurations. The company started taking preorders more than two weeks ago, offering a free case to anyone purchasing before April 27. I ordered one on April 8 from Amazon with delivery date of April 29, which put expected launch a day earlier. But then on April 10, Amazon emailed that my new delivery date would be May 2 and the website indicated availability on the 1st. Last week, Amazon changed the date to May 15 and by the beginning of this week to May 29. Around the same time, Samsung stopped taking preorders of this model and the 11.6-inch white. The manufacturer still accepts preorders on the black, smaller Chromebook, for which Amazon lists May 7 release.
Is there a production problem? Are the changes part of some broader marketing strategy, where later timing makes more sense to Samsung? Something else? I don't have reliable sourcing to give answer. We don't write speculative rumor stories here at BetaNews or use blogs or other news sites as primary story sources. We do our own reporting, and when we don't know we don't say. Stories like this sometimes shake the tree. If I don't get broader statement from Samsung, a reliable source might step forward with explanation. I will keep you posted.
Chromebook 2 is hotly anticipated, judging by the online social chatter I see. Samsung, along with Acer, has supported the platform from the first commercial release of Chrome OS laptops, and the new models will be the fourth iteration. The 13.3-inch model boasts HD screen resolution (1920 x 1080). No other Chromebook comes close, with exception of the Google Pixel (2560 x 1700), which sells for $900 more. There are reasons for Chromie aficionados and wannabes to be excited.
Chromebook 2 specs: 2GHz Samsung Exynos 5 Octa 5800 (ARM) processor; 13.3-inch display; 1920 x 1080 resolution, 250-nit brightness; 4GB RAM; 16GB SSD; SD card slot; Google Hangout-certified webcam; one each USB 2.0 and 3.0 ports; HDMI port; WiFi AC; Bluetooth 4.0; Chrome OS. Weighs 3 pounds. Price $399.99.
1.9GHz Samsung Exynos 5 Octa 5420 (ARM) processor; 11.6-inch display; 1366 x 768 resolution;  4GB RAM; 16GB SSD; SD card slot; Google Hangout-certified webcam; one each USB 2.0 and 3.0 ports; HDMI port; WiFi AC; Bluetooth 4.0; Chrome OS. Weighs 2.65 pounds. Price $319.99.
I cancelled my Amazon order for the 13.3-inch Chromebook 2 and consider placing another. At this time, Samsung won't provide a model for review, so I will have to buy one to review it. I am still debating and suddenly have at least a month to do so.
Are you interested in the Samsung, either screen size? Did you order one? If so, what's your response to the delay. Comments await your answer.