ZTE begins selling Open C Firefox OS Phone on eBay for $99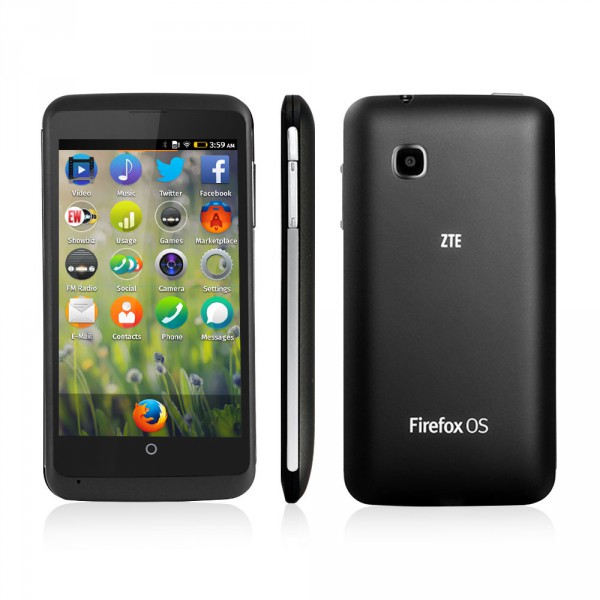 Android and iOS pretty much have the smartphone market locked-up. Sure, Windows Phone and even BlackBerry still represent a small slice of the market-share pie, but they are non-factors -- for now. Sadly, when duopolies have a stranglehold on markets, it is hard for a third player to make an impact.
Mozilla is trying to change that with Firefox OS, but so far, it has not sparked the interest of consumers. However, Firefox devices have not been widely available; they have been relegated to developer devices being sold on eBay. Today, that trend continues with the consumer-focused ZTE Open C, which is being sold on the auction site for a wallet-friendly $99.
"The ZTE Open C offers users a sleek intuitive design richly equipped with features including a 4-inch screen and a 1.2GHz dual-core Qualcomm processor based on the A7 architecture. It is the first smartphone to ship with the latest version of Firefox OS, bringing performance improvements, enhanced messaging and multimedia capabilities to first time smartphone users at an affordable price. The ZTE Open C, priced at US$99.99, is now available to eBay users in the US, UK, Germany, Russia and more than 20 other European countries", says ZTE.
The manufacturer further explains, "the latest version of Firefox OS offers many new features including: better email functionality with POP3 support, enhanced MMS capabilities, direct music player access from the lock screen or notifications bar, improved sorting of Gallery media to make it easier to find photos and advanced Bluetooth sharing to allow multiple files to be transferred simultaneously. Users can also now get to where they want to go faster with enhanced scrolling performance and system app (e.g. calendar, address book, camera) startup times".
Here are the specs of the inexpensive device:
| | |
| --- | --- |
| OS | Latest Firefox OS |
| CPU | MSM8210 1.2GHz, A7, Dual Core |
| Network | 850/900/1800/1900M,WCDMA 850/1900M |
| RAM | 512MB |
| ROM | 4GB |
| Screen | TFT 4.0 inch Multi-touch screen |
| Camera | 3.0MP FF Back camera |
| Battery | 1400 mAh |
| Size | 126 x 64.7 x 10.8 mm |
| Other Functions | Support Bluetooth, accelerometer, GPS with AGPS, WIFI 802.11b/g/n |
If you need a very basic and inexpensive smartphone, this may be an option. However, a lack of apps will prevent this from being a truly enjoyable experience. Quiet frankly, Firefox OS remains a curiosity rather than a viable solution. While I would suggest passing on this phone for now, I am rooting for the project to succeed. After all, the more choice, the better.
If you are interested in buying the device, you can get it here. If you buy it, tell me how you like it in the comments.