Tech That Changed Your Life in 2014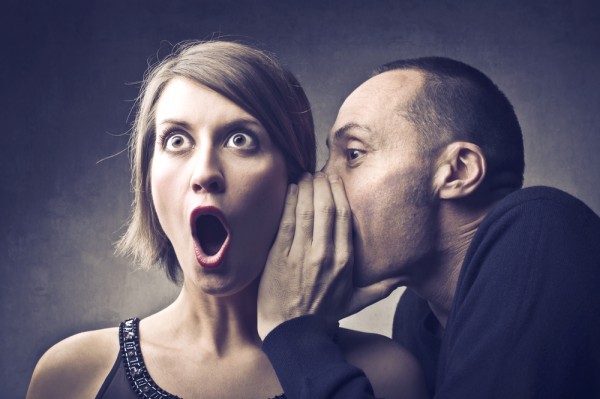 Three weeks ago I asked "What tech changed your life in 2014?" You answered here and on Google+. As the new year starts, I wonder what will make all our lives better. Apple Watch? I doubt it. Shake me awake from the nightmare if the wearable isn't the most successful flop of 2015. Windows 10? Skipping nine is a good sign, but is giving users more of what they don't want to let go life changing? Eh, no.
At the precipice of looking ahead, this is a last look behind. Once Consumer Electronics Show leaks and early announcements rush the InterWebs, all eyes will turn forward -- blind to what many people have, focusing on what they want instead. That's because "aspiration" is the defining word of the technology era, and the promise if you buy newfangled This or That your life will be better for it. Sometimes the promise is true, but too often not, which is why I asked the important question three weeks ago.
Change comes with change, adopting something new to gain the benefits. Isn't that what New Year's resolutions are all about -- divesting old habits to invest in new ones? It's my experience as I approach my 21st year reporting about technology that you gain only by letting go, and the contextual cloud computing era demands changing behavior. That's the aspirational reward some of you received in 2014 and I hope you greater gain during the year before us.
The P in Personal
For Tom Byrne, the "Nokia 635 and lower priced data plans got me into smartphones". Can you say late adopter? But he isn't alone. The market for feature phones declines but remains. During third quarter, smartphone sales reached 301 million units, or 66 percent of all handsets sold, according to Gartner.
"I found Windows Phone to be absolutely spot on for what I needed", Byrne says. "I am glad I was not tied to Apple or Google and allowed to experience a whole new ecosystem from scratch literally. Love all the offline stuff i can cram on my SD card. Have a solar charger so I can live off the grid with both phones if needed with technology. By far the biggest tech change in my life this year".
My prediction, and it's obvious: Handsets will continue to be the most life-changing tech in 2015. The device you carry with you is way more personal than the personal PC. In March 2010, I asked: "Will the PC replace the smartphone in three years?" Look around at Millennials or small business owners. For many of them, the smartphone is more important than the PC -- if they use one at all. Phablets are particularly enabling.
Sometimes small things matter most. "I guess our new truck changed my life", frequent BetaNews commenter mshulman says. "It allows me to stream audio from my phone using Bluetooth so I no longer need to plug in a cable". Another satisfied mobile user. Surely it's better than lugging a PC in the truck.
Speak Easy
"Changing my life is a pretty tall order", johnrc2 comments. "Generally, it takes a new idea or a new person to change my life. New tech may change a few habits, but not my life". What? They aren't the same thing?
"I just got an Amazon Echo yesterday", he explains 22 days ago, "and it's already changing the way I listen to the radio. There is much more variety streaming Internet radio, and now streaming Internet radio or streaming my Amazon music collection is even easier than walking over and turning on a radio that only picks up terrestrial stations. It sounds lazy, I know, but when you are working and suddenly have to turn down the sound for a phone call, it's easier to do it with your voice than have to get up and walk across the room".
I am rather jealous, having signed up to buy Echo but not being chosen to get one -- at least yet. It's my contention, by the way, that voice is the next big user interface trend. There are all kinds of hints, from Fire TV to Google Now to Moto X to Xbox Kinect, among other devices or services. Language and vocal communication separate humans from nearly every other species on the planet. Touch won't disappear, but it's utility will greatly diminish during 2015. Just saying.
Cut the Cord
In the living room, cord-cutting is an increasing U.S. trend. According to Experian, in data available in October 2014, 6.5 percent of U.S. households had cut cable's or IPTV's cord by the end of 2013, up from 4.5 percent three years earlier. Trend is greatest among 18-34 year-olds: 12.4 percent, up from 7.9 percent during the same time period. Also in October, the Diffusion Group provided more recent stats, based on a consumer survey: 14-percent of adult broadband consumers do not subscribe to pay tv, up from 7.9 percent in 2011.
Dennis Restauro is among them. "My life changing tech is an old one that made a resurgence. It's the TV Antenna. Since everything went digital the picture is crystal clear. I get all the major networks for free and then some (40 channels where I live). With a TV tuner like an HDHomeRun I can capture the antenna feed and save it to disk. Using something like MythTV I essentially have a free DVR system. Combined with my Apple TV there is no reason to go back to cable".
Several other BetaNews readers also mentioned cord-cutting. "The big game changers for me this year were the Apple TV, the Fire TV, and streaming services in general", macdvguy says. "This is the first year where we didn't do any physical media". Gone is Blu-ray and video-game console. "TV is fun again", and he has "absolutely zero intention of reverting back to old methods of viewing and acquiring entertainment".
I also cut the cord in 2014, dumping U-verse and changing TV habits: Streaming services like Amazon, Hulu, and Netflix, among many others.
Gone Google
For commenter blazewon22, three things:
1. My Nexus 5 with Google Now and Lollipop. I'm addicted to using Google Now to track packages, remind me of meetings and directions. Very quick information when I need it.

2. My Nexus 7 and Bose QC15 Headphones -- I started travelling more for work and these headphones were a Godsend on the plane. Now I need to get the QC25's! I love the Nexus 7 because it has allowed me to catch up on movies, magazines, and books on the road.

3. Wireless Thermostats -- I've been able to better control my energy bill with WiFi thermostats. We went with the Honeywells. Going away for a weekend and being able to cool or heat the house on the way home is awesome!
Two of the three are about contextual and mobile devices. Same applies to Scott Wilson, commenting on Google+ "Android Lollipop plus Android Wear" were big for him. "Moving notifications to my wrist, and allowing me to perform simple tasks there rather than having to constantly fish out my phone has been a massive boon to my workflow".
Today we begin a new year. What tech will change your life in 2015? That's a story you will write over the 364 days that remain.
Photo Credit: olly/Shutterstock