Microsoft takes the wraps off Windows 10 -- No, seriously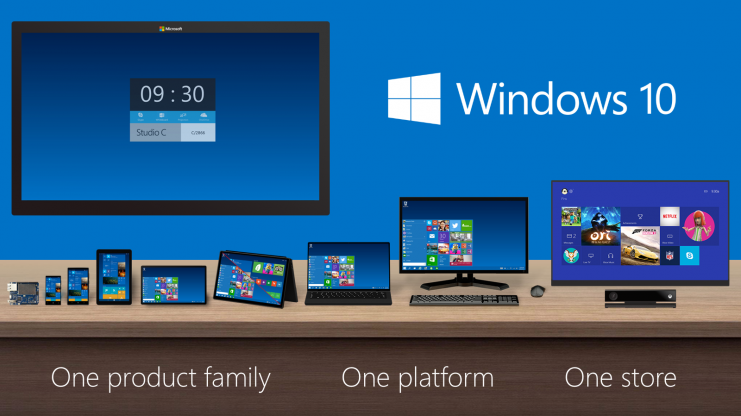 Microsoft has finally announced its new OS. The Wi-Fi password at today's intimate San Francisco event was "Windows 2015", leading some to speculate that Microsoft might have chosen to return to naming its OS after the year of launch (a nod to Windows 95/98), but that turned out not to be the case -- a wise move. So what name would the tech giant choose? Not Windows 9, the obvious and expected pick, nor Windows One, the rumored alternative.
No, to the surprise of everyone, Microsoft has revealed that the next version of its operating system will be called… drum roll… Windows 10! Wait, What? Way to confuse consumers Microsoft. I guess Windows X was too close to OSX. Or maybe Microsoft choose Windows 10 because 7 8 9 (seven ate nine)? Infoworld's April Fool's joke got it right.
The operating system will run on a wide range of devices, and Microsoft is summing it up as "One Product family, one platform, one store". Something my colleague Ian Barker rightly observed is rather reminiscent of "Ein volk, ein reich, ein fuhrer". Terry Myerson, executive vice president of the Operating Systems group at Microsoft, focused much of the early part of the presentation on the Enterprise side of things. Microsoft is really going after businesses with the new launch.
Next on stage was Joe Belfiore, giving the audience a very short demo of Windows 10, which turns out to be build 9841, the last leak we saw. The Start menu was, naturally, the first element shown off. Click the Start button and the menu appears. There's the menu on the left, and tiled apps on the right. Windows 7 crossed with Windows 8. There's universal search from the Start menu, so you can search your PC and the web.
Although we got the name wrong (as did everyone) the operating system itself is pretty much what all the leaks lead us to expect. Although the demo didn't really go into too much detail on what Windows 10 offers, you can look forward to virtual workspaces, apps running windowed, and a notifications center. Take a look at our guide on what to expect here.
It was believed the Windows Charms bar would disappear from desktop systems, but it's still in the build Microsoft demoed. That will change though.
Microsoft is going after keyboard and mouse power users with the OS, and one of the new changes demoed was an improved Command Prompt which gives users the ability to paste in directories using Ctrl+V. Yay.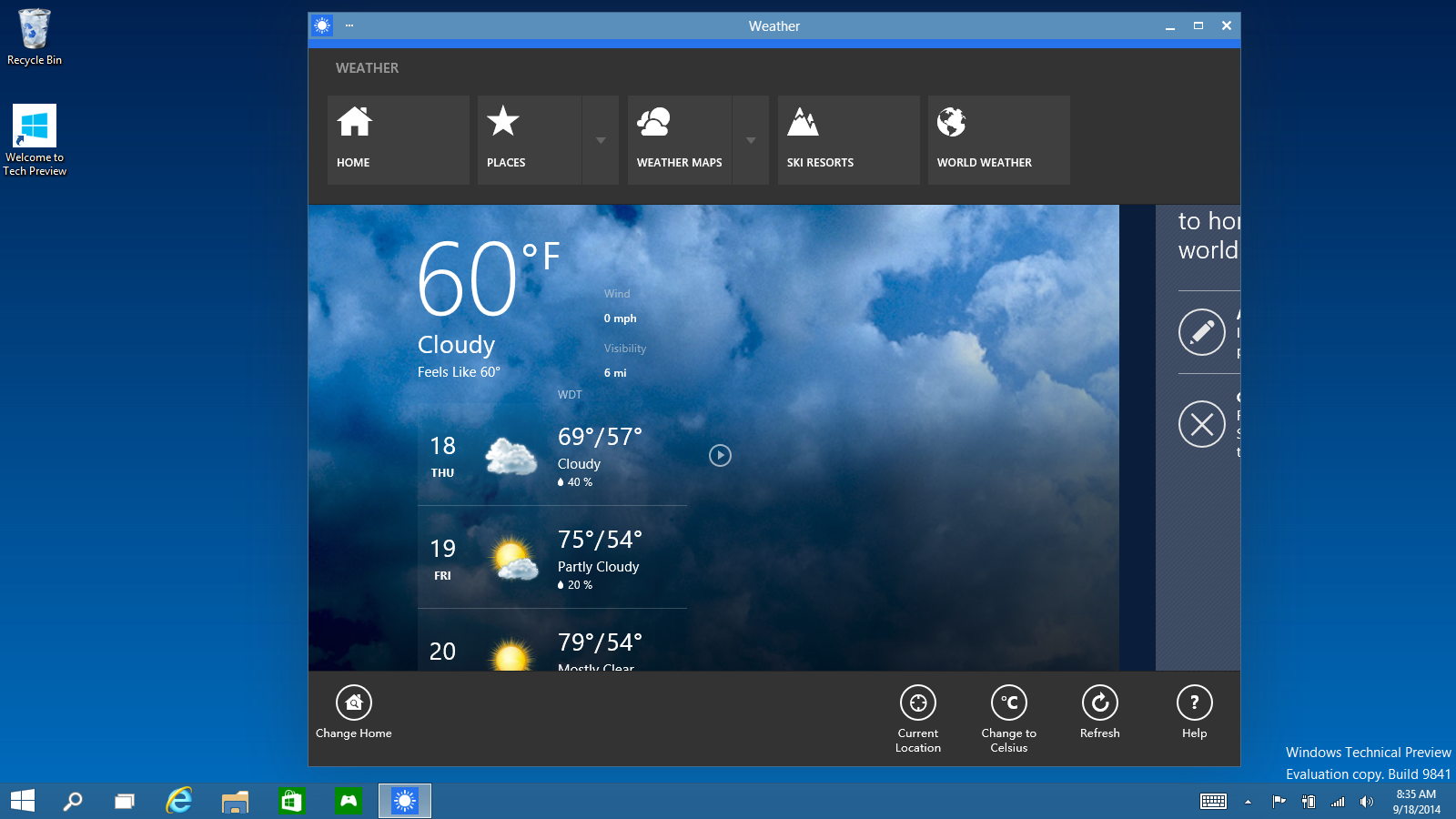 Microsoft also took the wraps off its Windows Insider Program, which will launch tomorrow and be accessible through preview.windows.com. This will give people the chance to test the technical preview build for laptops and desktops and participants will receive a steady stream of builds through the development cycle. Microsoft wants feedback in order to help create the OS consumers actually want. I like this new Microsoft.
"Windows 10 represents the first step of a whole new generation of Windows, unlocking new experiences to give customers new ways to work, play and connect," said Terry Myerson. "This will be our most comprehensive operating system and the best release Microsoft has ever done for our business customers, and we look forward to working together with our broader Windows community to bring Windows 10 to life in the months ahead".
Windows 10 (which will also be the phone OS too) will be shipping in the middle of 2015, but no word on pricing yet (will it be free for Windows 8 users? Who knows) or what upgrade options will be available. If Microsoft can find a way to get people easily upgrading from Windows XP and 7 then it will have a winner on its hands.