Microsoft is taking you back to school -- free online courses through edX!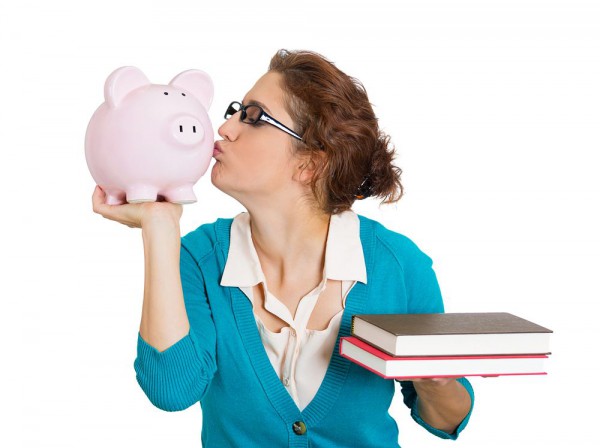 Higher education is damn expensive -- yes, damn. Many young people in America are taking out massive student loans to fund their education. As bad as the debt problem is, I stand by the fact that your education is the best investment you can make. It may sound like a cliche, but knowledge is power. You should strive to learn as much as you can. Unfortunately, many people go to college for the degree and not necessarily for the knowledge. This is understandable, as many employers just want to see that you have a degree.
Lately, however, I have been very intrigued by MOOCs. If you are not familiar, it stands for massive open online courses. Essentially, the courses are for the most part free, enabling people of all backgrounds, the opportunity to learn. I am currently taking one with edX -- one of the most popular providers of these open courses. Today, I am pleased to find out that Microsoft is partnering with edX to offer courses taught by its employees and experts. The best part? Most of them are free!
"Taught by Microsoft experts, these first courses focused on in-demand skills feature interactive coding, assessments, and exercises, and are now open for enrollment. Anders Hejlsberg, technical fellow at Microsoft, will co-teach Introduction to TypeScript; with Introduction to Bootstrap, students will learn a popular front-end web development framework; Programming with C# will help learners gain expertise in a widely used programming language for .NET; additional courses in fast-growing technologies such as cloud computing, data platforms, and Office 365 are also available on edx.org. Students can enroll in Microsoft courses for free or obtain a verified certificate for a fee. Enrollment opens today, with courses beginning at the end of March", says edX.
Steve Guggenheimer, Microsoft Corporate VP and Chief Evangelist, Developer Experience (DX) explains, "Microsoft has a long history of working within the community to make coding and app development more accessible and rewarding to the growing number of people who want to help shape the technology industry. Together with edX we can provide new opportunities for students and developers from around the world to create innovative applications, services, and experiences that have a meaningful impact on today's mobile and cloud centric world".
For the most part, all of these courses can be taken for free. With that said, edX offers the opportunity to pay for a "verified" certificate. Besides simply paying, you must utilize a webcam to upload an image of your face and a photo ID, such as a driver's license or passport. This is designed to prevent fraud.
Do you need to obtain the verified certificate? No, but if you want to use it on a resume or LinkedIn profile, it is recommended. As an example, I am planning to take "Querying with Transact-SQL" and paying $90 for the verified certificate. I think this is a fair price for a course backed by Microsoft.
The only course that requires payment, which is something I have never experienced with edX, is Windows PowerShell Fundamentals. Apparently, a course designated as "Focusing on Professional Education" cannot be taken for free. The company explains below.
EdX Professional Education is geared toward professional and executive level learners who are interested in advancing their careers. Our Professional Education courses will focus on specific industries and skill sets, and will cater to schedules of professional learners. These courses may offer continuing education credits or professional education credits.

Students registering for this course will be asked to verify their identity and to pay for the course. A $200 Fee Required.
If you want to sign up for some of these Microsoft courses, you can check them out here. Don't stop there, though; I urge you to check out all of the courses that edX has available. Some of them are offered by Harvard, MIT, Berkely, and more.
Which courses will you take? Tell me in the comments.
Image Credit:  PathDoc / Shutterstock