Apple Watch first-day preorders nearly 1 million in the US alone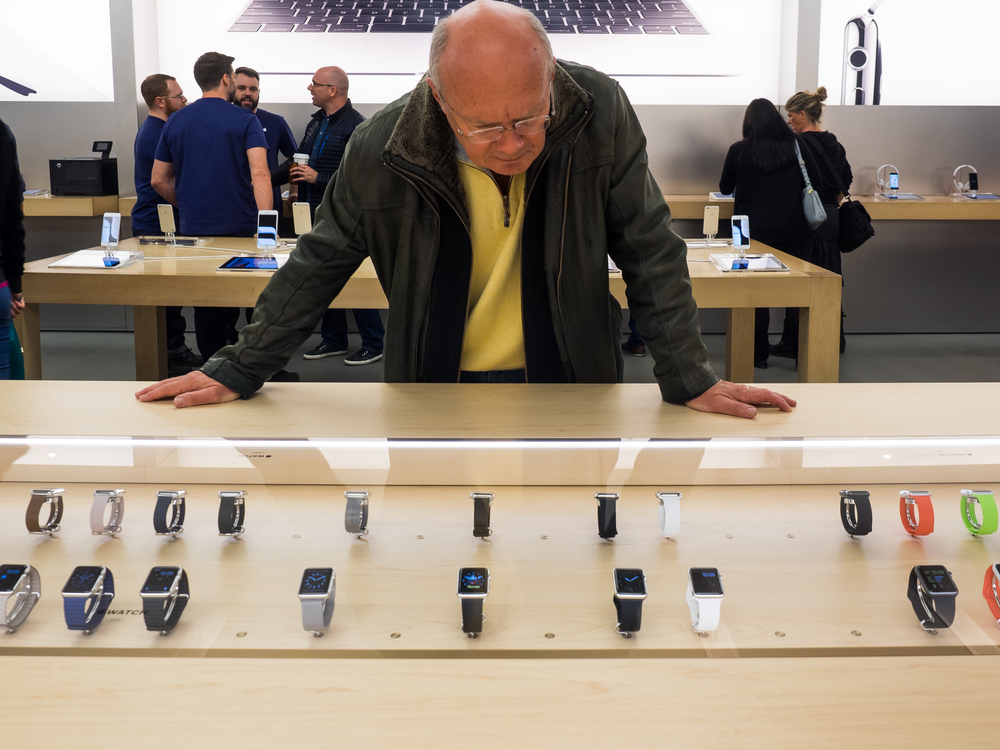 While Apple haters would love to see the company's latest product fail, it looks as if the tech giant currently has another sizable hit on its hands with Apple Watch. High preorders have already triggered the predictable backlog -- supply was always going to fall short of demand, Apple knows how to play this game -- with shipping times now at least a month for all models.
Slice Intelligence tapped its panel of over 2 million online shoppers to size up the early demand for Apple Watch, and also for the new MacBook, and the sales estimates make for interesting reading.
According to the firm, 957,000 people in the US preordered an Apple Watch on Friday. As you might expect, the cheaper Sport model was by far the most popular choice, with 62 percent of buyers opting for that.
71 percent of shoppers went for the larger 42mm case, which is no surprise.
Slice Intelligence says that, based on ereceipt data from 9,080 online shoppers, preorderers spent an average of $503.83 per watch, and a lot of buyers ordered more than one device -- the average works out at 1.3 watches per shopper.
Naturally enough, most preorders came from the Apple faithful, with 72 percent of Apple Watch purchasers having also bought at least one other Apple product in the past two years.
While strong preorders are encouraging for Apple, it shouldn't be viewed as a sign of the product's success. It will be interesting to see what happens once the initial enthusiasm dies down. Will the Apple Watch maintain steady sales, or is this as good as it gets? Time will tell.
So what about the new MacBook? According to Slice Intelligence, 48,000 MacBooks were sold on Friday, with 512 GB model outselling the 256 GB version. Space Gray was the most popular color (58 percent), followed by gold (36 percent).
43 percent of new MacBook buyers also bought an Apple Watch, and 75 percent had purchased another Apple product in the past two years. 26 percent having bought an iPhone 6 or iPhone 6 Plus.
Did you preorder an Apple Watch or buy a new MacBook over the weekend?
Image Credit: Canadapanda / Shutterstock