Everything you need to know about Microsoft's Windows 10 hardware event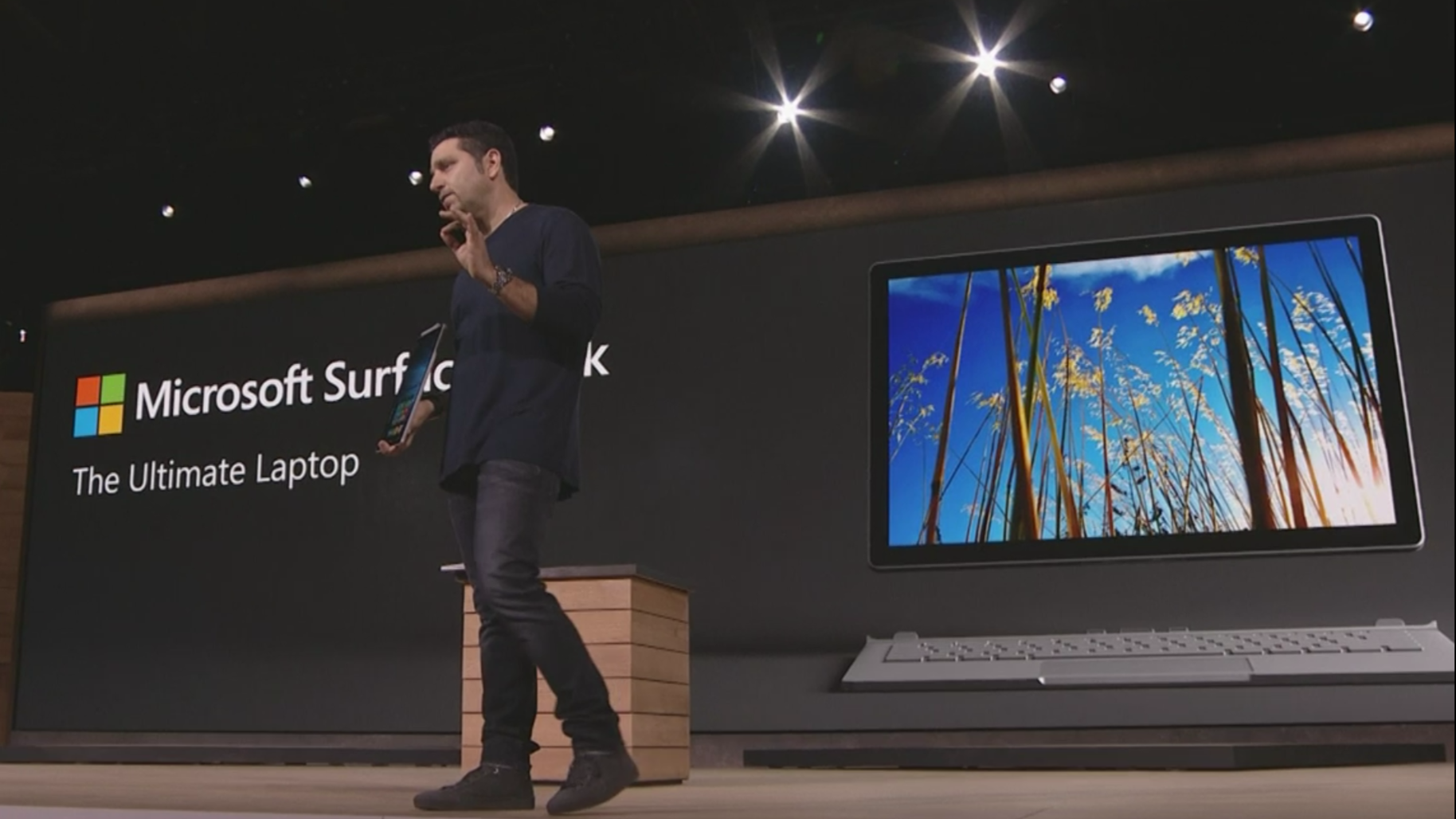 Microsoft's Windows 10 hardware event has been an impressive tour de force, as we have seen the company reveal a significant number of exciting new products. The focus has been on Surface and Lumia devices, but we have also seen Band and HoloLens pushed into the spotlight. And we cannot forget about the news surrounding Windows 10.
Since it can be hard to keep track of everything that Microsoft has talked about, we have crammed everything you need to know about its Windows 10 hardware event into a single article.
New Lumias: Two Flagships and an Entry-Level Model
Windows Phone fans have been waiting for new Lumia flagships for well over a year and a half, and, thankfully, Microsoft's new Windows 10 Mobile ambassadors, Lumia 950 and Lumia 950 XL, do not disappoint.
Lumia 950 is likely to appeal to more consumers, thanks to its more pocketable size. It has a 5.2-inch WQHD OLED display, hexa-core 1.8 GHz Qualcomm Snapdragon 808 processor, 20 MP main camera with optical image stabilization and dual LED flash capable of recording 4K video, 32 GB of internal storage, microSD card slot, USB-C connector, and a price tag of just $549.
Lumia 950 XL is Microsoft's flagship phablet, as this shows when reading the specs: 5.7-inch WQHD OLED display, octa-core 2 GHz Qualcomm Snapdragon 810 processor, 20 MP main camera with optical image stabilization and triple LED flash (also capable of recording 4K video), 32 GB of internal storage, microSD card slot, USB-C connector, and a higher price tag of $649.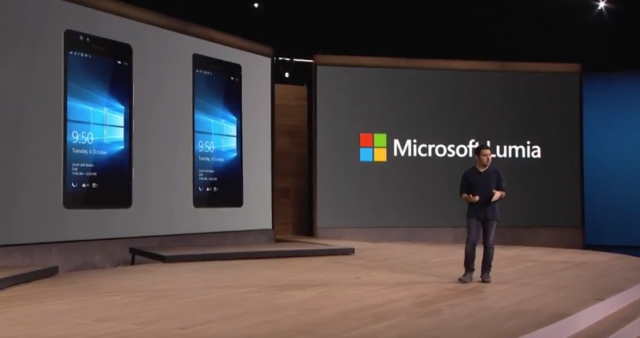 Both smartphones go on sale in November, with Windows 10 Mobile on board and support for Continuum mode. The last feature allows users to hook up their Lumia 950 or Lumia 950 XL to a monitor and use their devices like they would a PC. Only one app at a time can be displayed on the monitor, and a display dock will be needed to enable this functionality.
Lumia 950 and Lumia 950 XL are not the only new smartphones to be announced at the event, as Microsoft also (briefly) talked about Lumia 550. It is the software giant's new budget Windows 10 Mobile device, coming in at just $139.
The main specs: 5-inch 720p display, 1.2 GHz quad-core Qualcomm Snapdragon 210 processor, 1GB of RAM, 5 MP camera on the back, 8 GB of internal storage, and a microSD card slot. It goes on sale a month after its big brothers, in December.
New Surface Devices: Surface Pro 4 and Surface Book
Microsoft has been expected to reveal a successor to its popular, yet aging Surface Pro 3 for some time now, but the completely new Surface Book comes as surprise.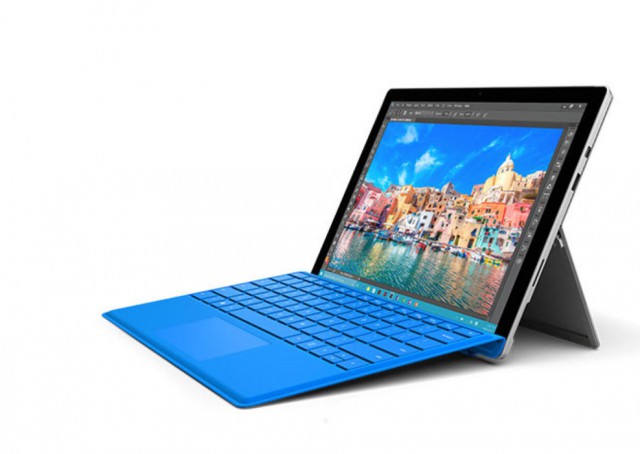 Surface Pro 4 is, if you will, a Surface Pro 3 on steroids. It has a larger screen, faster processors, new configuration options and, obviously, Windows 10 out-of-the-box. The entry-level model also costs more. It also gets a new Surface Pen, with 1,024 points of pressure, an eraser at the top, and a magnet.
Here are the main specs: 12.3-inch display with a resolution of 2,736 by 1,824; Intel Core m3, Core i5 and Core i7 processor options; 4 GB, 8 GB or 16 GB of RAM; 128 GB, 256 GB, 512 GB or 1 TB SSD; Intel HD Graphics 515 (Core m3), HD Graphics 520 (Core i5) or Iris Graphics 520 (Core i7); Surface Pen; Wi-Fi 802ac; up to nine hours of battery life; Windows Hello camera: 8 MP rear camera; 5 MP front camera; stereo speakers; physical dimensions of 292.10 x 201.42 x 8.4 mm (11.50 x 7.93 x 0.33 in) and a weight of 766 g (1.69 lbs, for Core m3 version) or 786 g (1.73 lbs, for other models).
Prices start at $899 for the entry-level model, and go all the way up to $2,199 for the top-of-the-line Surface Pro 4. And the keyboard is still listed as an accessory. It goes on sale on October 26.
Microsoft has revealed two new Type Cover keyboards, available in five color options, with backlit keys and a 40 percent larger, glass touchpad. One of them has a fingerprint scanner next to the touchpad, playing well with Windows 10's new security features. The model without this functionality goes for $129.99, while for the extra security option customers will have to shell out $159.99.
There is also a new docking station, which now packs two DisplayPorts capable of handling 4K monitors and four USB 3.0 ports. It costs $199, and is expected to ship on October 26. It is also compatible with Surface Pro 3 and Surface Book, which we're going to discuss below.
Surface Book is Microsoft's answer to high-end ultrabooks like Apple's 13.3-inch MacBook Pro with Retina display. It looks like a high-end ultrabook, featuring a metal keyboard, connected through a hinge, that can be detached from the screen. So, you can use Surface Book like a tablet as well, if you want to.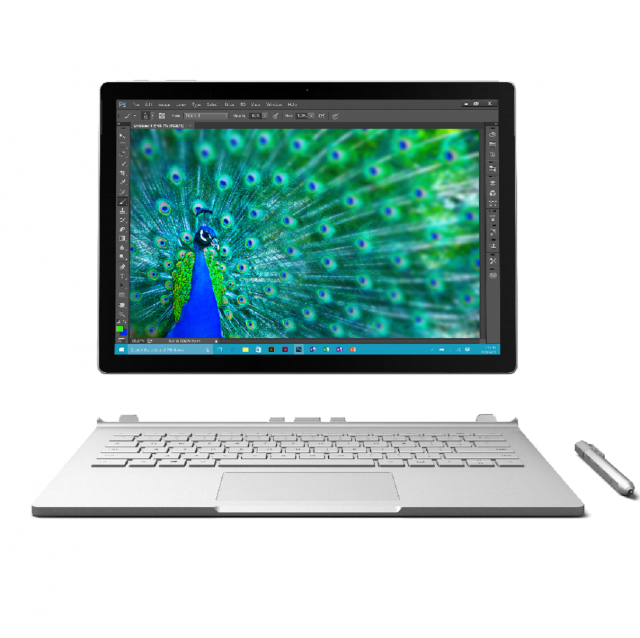 The big features: 13.5-inch display with a resolution of 3,000 by 2,000; sixth-generation Intel Core i5 or Core i7 processors; Intel HD Graphics 520 and optional Nvidia GeForce graphics; 8 GB or 16 GB of RAM; 128 GB, 256 GB, or 512 GB of internal storage; full-size keyboard with glass touchpad; Surface Pen; up to 12 hours of battery life; Windows Hello camera; 8 MP main camera; 5 MP secondary shooter; two full-size USB 3.0 ports; SD card reader; Mini DisplayPort; physical dimensions of 232.1 x 312.3 x 13.0-22.8 mm (9.14 x 12.3 x 0.51-0.90 in); weight of 1,515 g (1.6 lbs) with standard graphics, 1579 g (3.48 lbs) with optional Nvidia graphics. Without keyboard, it comes in at 220.2 x 312.3 x 7.7 mm (8.67 x 12.3 x 0.30 in) and 726 g (1.6 lbs).
Seeing as it is designed to be a premium device, it has a price-tag to match Microsoft's aspirations. It costs from $1,499 and goes all the way up to $2,699. It goes on sale on October 26.
The New Microsoft Band: Still Aimed at the Fitness Crowd
On top of all the aforementioned devices, Microsoft has also unveiled a new Band wearable. This model is sleeker than its predecessor, and also more powerful. It is priced at $249, and will go on sale on October 30.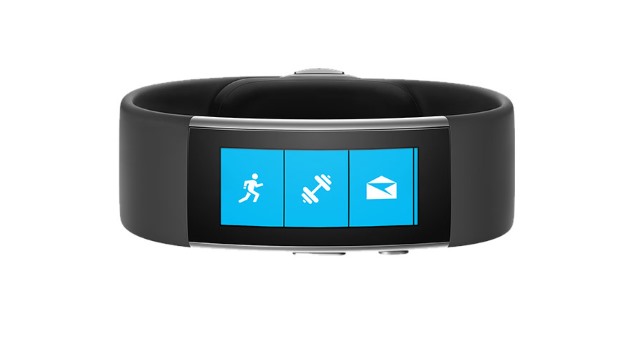 What you need to know is that it is less bulky, battery life is said to be 48 hours, a full charge happens in under 90 minutes, and it is compatible with just about any smartphone released in the past couple of years: it has to run Windows Phone 8.1 Update or newer, iOS 8.1.2 or newer or Android 4.3 Jelly Bean or newer.
It can do more things than its predecessor, with one of the new features being a barometer. Uber, Subway, Men's Fitness, Runkeeper are among the new apps that will be offered for the new Band.
Software News: Windows 10, Windows 10 Mobile and Universal Apps
Microsoft has revealed that Windows 10 has been installed on 110 million devices, up from 100 million at the end of September and 75 million at the end of August. The adoption rate is slowing down, however.
Also on the Windows 10 front, the Mobile version of the operating system will ship in December to existing Lumia smartphones, and, as previously revealed, it will roll out first to these smartphones.
As far as Universal Apps are concerned, Windows 10 and Windows 10 Mobile users can expect to see new apps from Facebook (Facebook, Messenger and Instagram) and other developers. Rumors about Google announcing support for Windows 10 have not panned out yet.
Some HoloLens Love
There is not much to say on the HoloLens front that you do not already know, with the exception of how much it will cost to get a development kit: that would be $3,000. Is it too much? You tell us.
What do you think of what Microsoft's announced?