Nokia smartphones are making a comeback, this time running Android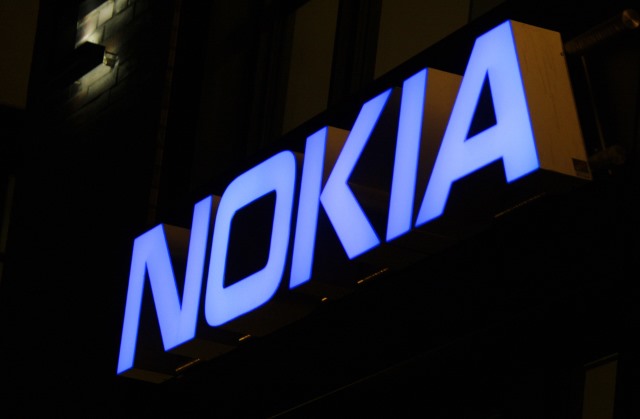 One of the oldest phone brands is making a comeback. Today, Nokia announces that we will see its name on new smartphones, feature phones and tablets again. And, this time round, the smartphones and tablets will be running Android, the most popular mobile operating system today, as opposed to Microsoft's Windows 10 Mobile or another niche OS.
Nokia will not be the one actually producing these devices though, as the Finnish company has given a third-party the right to manufacture mobile handsets featuring its well-recognized name.
HMD, a new Finnish company which Nokia says is "led by some of the world's top mobile specialists", has received an "exclusive global license to create a full range of Nokia-branded smartphones, tablets, and feature phones for the next decade". Nokia notes that the license does not cover Japan.
HMD, together with FIH Mobile, which is a Foxconn subsidiary, has also purchased Microsoft's entry-level feature phone assets, the software giant has announced. As part of the deal the two companies are also getting Microsoft Mobile Vietnam, the software giant's manufacturing plant in Hanoi. The facility has about 4,500 employees.
Microsoft notes that it will "continue to develop Windows 10 Mobile and support Lumia phones such as the Lumia 650, Lumia 950 and Lumia 950 XL, and phones from OEM partners like Acer, Alcatel, HP, Trinity and VAIO". The way that the software giant puts it, it reads like it will not bring new Windows 10 Mobile smartphones to market. I have reached out to Microsoft for clarification.
Nokia has not announced when exactly we can expect to see new Nokia-branded devices, only saying that "there is still much work for HMD to do" and that interested consumers will have to "wait a bit longer to see what the next wave of Nokia phones and tablets look like". Nokia suggests that their design will be similar to that of handsets it released in the past.
Nokia has a pretty sweet deal going on. In return for receiving the global license, HMD will make royalty payments to Nokia. Nokia says that it will not make any investment in the newly-formed company, though it will make "cellular standard essential patent licenses" available to HMD to produce those devices.
Phone manufacturing had proven to be very, very costly for Nokia in the past, even with the financial help that it had received from Microsoft. So the company is wise not to repeat its mistakes. How much we, as consumers, will gain from this deal is unclear though, as while Nokia was renowned for the quality of its phones HMD is an unknown entity at this point with unclear intentions.
Consumers who had asked Nokia to make Android devices, while it was producing Windows Phones, are likely waiting for solid mid-range and high-end offerings, which are very expensive to make and require a great deal of attention to get right. Foxconn certainly has what it takes to deliver such handsets, from a hardware perspective, but we do not know if HMD has the know-how to make the right software for them.
Fortunately, HMD seems to be in good, experienced hands. The company is led by Arto Nummela, the head of Microsoft's Mobile Devices business for Greater Asia, Middle East and Africa. He will make the switch to HMD CEO after the deal with Microsoft is complete. HMD president will be Microsoft Mobile senior vice president for Europe Sales and Marketing Florian Seiche.
Update: "We have nothing specific to share about our future product roadmap", says a Microsoft spokesperson.
Photo credit: 360b / Shutterstock