Samsung Galaxy S8 has the best smartphone display ever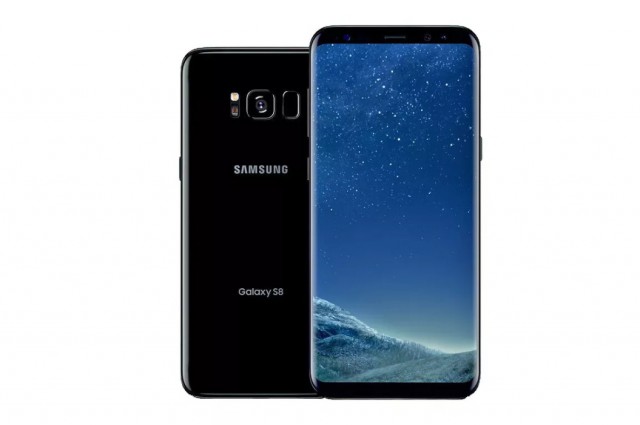 Samsung has given Galaxy S8 owners a lot to be excited about, including Samsung DeX to transform it into a dockable computer. There's also the assistant, Bixby, but the biggest talking point is probably that display.
The Infinity Display not only occupies a massive proportion of the front of the smartphone, it is also the best display of any smartphone ever. At least that's what the guys over at DisplayMate think; after testing in the labs, they awarded it the highest grade they've ever handed out.
The site has published detailed results of its tests, culminating in dolling out an unprecedented A+ rating The S8 predecessor -- the Galaxy S7 -- was DisplayMate's previous favorite display, but this time around things are even better. The site points to a lengthy list of improvements that Samsung has made, as well as taking into account the new features it incorporates.
Higher Screen Brightness from 5 percent to 19 percent
Larger Native Color Gamut with 113 percent DCI-P3 for better displayed Colors in High Ambient Light
Improved Absolute Color Accuracy
Improved Viewing Angle performance
Enhanced configurable Edge Display for the curved side screens
Enhanced Always On Display mode operated with IC hardware rather than App software
Enhanced Personalized Auto Brightness Control
Enhanced Image Processor for Adaptive Dynamic Brightness and Contrast Range Expansion
Enhanced Performance Modes and Power Saving Modes
Stronger curved Gorilla Glass 5 protecting the display
The authors of the report say: "The Galaxy S8 is the first in a new generation of OLED Smartphones that have a Full Screen Display design. It is the most innovative and high performance Smartphone display that we have ever lab tested, earning DisplayMate's highest ever A+ grade."
You can check out the full report over on the DisplayMate website, but the TL;DR version is simply: "the Samsung Galaxy S8 has an incredible display."