Western Digital launches USB-C external My Passport SSD for Windows 10 and macOS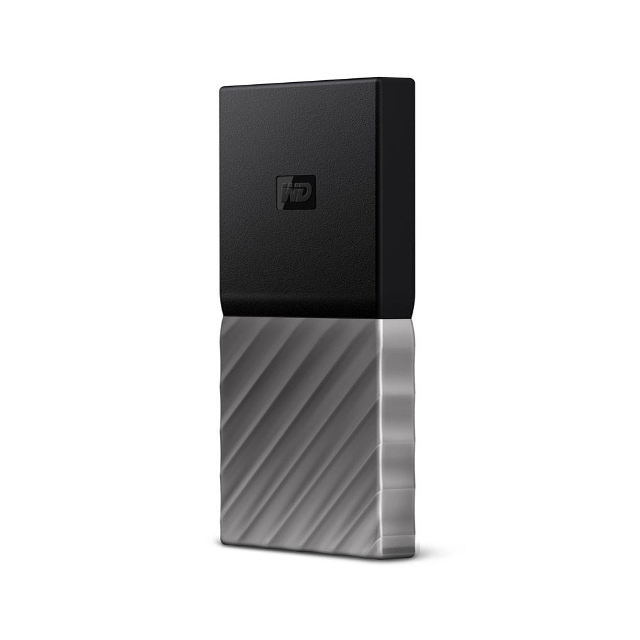 Solid state drives are absolutely brilliant when installed inside a PC. You know where else they work well? Outside the computer too. As an external storage drive, an SSD offers great speed, but, more importantly, added durability too. Unlike a mechanical external hard disk drive, an SSD does not have moving parts. This makes it a much better option for those that need to take an external storage drive with them when on the go.
Today, Western Digital announces a beautiful new external storage drive. Called "My Passport SSD," the diminutive drive has a single USB-C port for both power and data. Featuring up to 1TB of capacity, it would be an excellent tool for content creators, or anyone that needs additional storage.
"Featuring speeds of up to 515 MB/s, the My Passport SSD is the fastest My Passport drive offered by the WD brand. The new, super fast drive is designed for the latest generation of computers with a USB Type-C port and is USB 3.1 Gen 2 (10Gb/s) ready with a USB Type-C to Type-C cable and an adapter to use with the more traditional USB Type-A ports found on many computers. Built for PC and compatible with Mac, My Passport SSD offers peace-of-mind with 256-bit AES hardware encryption and password protection, and is also 6.5-foot drop tested for shock-resistance to withstand 1500G of force, to help keep precious data safe," says Western Digital.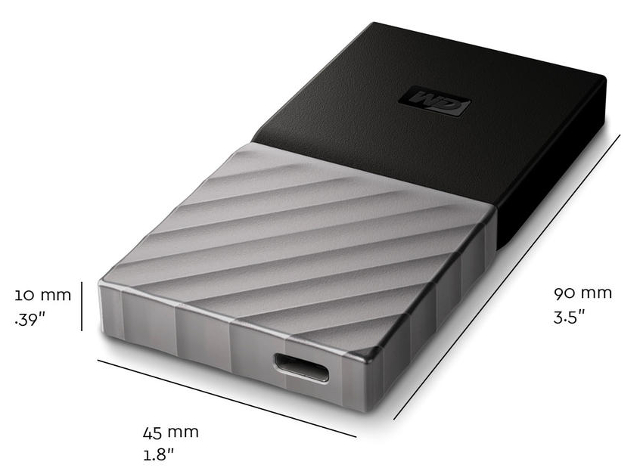 Besides 1TB ($400), the My Passport SSD also comes in 256GB ($100) and 512GB ($200) capacities. While it only has a USB-C port on the drive itself, it can be used with a Type-A port as well with the appropriate included cable. Want to buy it? You can purchase it immediately from Best Buy here.