Google News benefits from a major redesign and fact-checking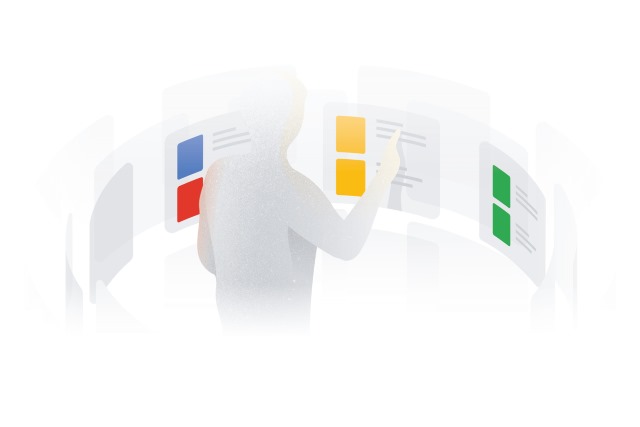 It may be a while since you took a look at Google News, but there's never been a better time to revisit the site. Google has just launched a major overhaul of the site, focusing on not just changing the look, but also improving navigation and giving more balanced coverage to stories.
The news aggregation site has been due something of an overhaul for some time, and the update cleans out the clutter, introduces a card layout, and places increased importance on balanced portrayal of topics and fact-checking.
Google says that the redesign is "for everyone" and the aim is to "make news more accessible and easier to navigate." The card format gives a much cleaner look than before, making it easier to identify the sources of stories. There are also Story cards which Google has introduced to help promote different perspectives, but at the same time there is a fact-checking feature (for people in the US at least) that lets readers read up on claims made in stories.
Google News is now far more customizable, and the column on the left-hand side of the site can be populated with sections of your choosing. Getting around is far simpler as a result of the redesign, as Google explains:
At the top of the page you'll notice a new navigation bar for "Headlines," "Local" and "For You." Upon signing in, you can personalize the "Local" and "For You" tabs. In "Local," you can track stories from any part of the world that you care about -- from your hometown to where you do business to where you went to school. In "For You," you can pinpoint niche interests and create your own mini news feed, whether it's following your favorite team, or satisfying your inner geek with news on cool gadgets and gizmos.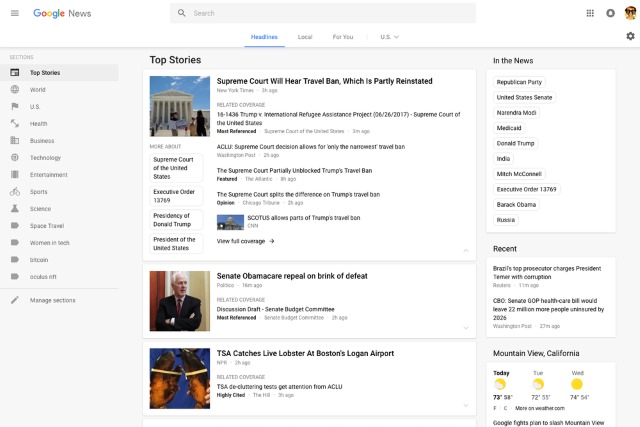 But while the aesthetics may have changed, it's clear that Google is keen to been seen to provide rounded news coverage. In addition to the fact-checking that has become standard feature of Google's search results, readers are empowered to explore subjects in greater depth to get a better understand of the various sides of a story:
Story cards help you explore different perspectives to gain a well-rounded understanding of an issue. The first view offers a quick glance into a story. From there you can go deeper and read articles with different points of view which are frequently labeled with helpful tags (e.g., Local Source, Most Referenced, Opinion, or Fact Check). People have told us these labels identify important facets of a story and provide more context. As a result, whenever possible, we now show a second labeled article in addition to the top headline for each story. This way you can see additional context on stories immediately even as you are scanning.

The "Full Coverage" page, as the name suggests, lets you immerse yourself in coverage about a story or issue that you want to deep dive into.
Head over to news.google.com to check out the new look.