Satechi launches two new Aluminum USB-C adapters -- VGA and Gigabit Ethernet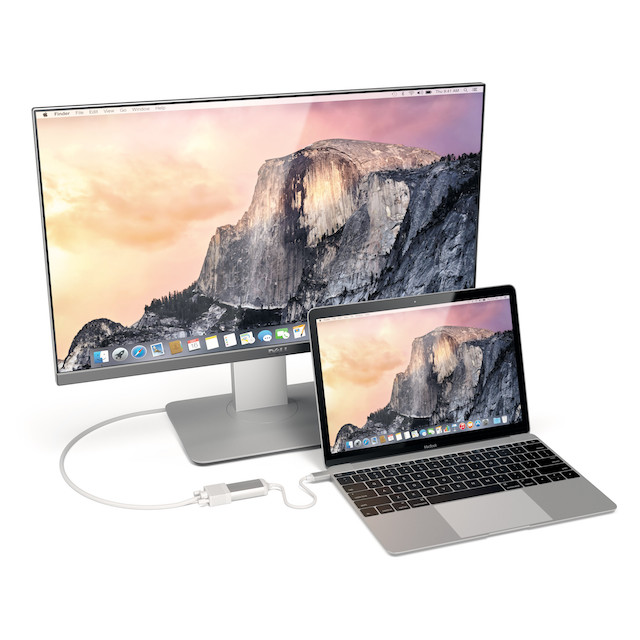 USB-C is everywhere nowadays. You can find it on smartphones, desktops, and laptops. Heck, I recently reviewed an amazing router that leverages the connector for power! Even lower-end laptops are getting in on it, such as the Acer Chromebook 11 C771.
The beauty of this connector, besides it being reversible, is that it can support many dongles, adding support for devices you need now, plus future products too. Today, Satechi launches two new such dongles, both of which are made with aluminum. One is a VGA adapter, while the other offers Gigabit Ethernet.
"The plug and play Aluminum Type-C to VGA Adapter provides users an easy and efficient solution to projecting a compatible USB-C device to a VGA display -- a novelty that can be taken advantage of in any academic or professional setting. Providing 1080p resolution at a rate of 60Hz, the Type-C to VGA Adapter lets users quickly and efficiently connect the USB-C device to a VGA-compatible display or projector for a high-quality solution that offers a consistent connection," says Satechi.
ALSO READ: G-Technology unveils G-DRIVE USB-C storage drive with up to 10TB capacity for MacBook Pro
The manufacturer also says, "Satechi's high performance Aluminum Type-C to Gigabit Ethernet Adapter, supporting 10/100/1000Mbps Ethernet, provides easy HD video streaming, uninterrupted gaming and fast web downloads. Whether used casually or professionally, the high-performance adapter is convenient and easy-to-use. Effortlessly connect the Ethernet wire to the RJ-45 port on the adapter to upgrade to a wired Gigabit Ethernet network connection."

While most home consumers will find little use for a VGA adapter nowadays, it is still has value in many businesses. After all, some organizations are slow to upgrade hardware, meaning VGA-only monitors and projectors may still be in use. Most home users would probably be better with an HDMI dongle -- if their machine doesn't already have such a connector, that is. If you want to purchase the VGA adapter, it can be had here for $30 with four color options -- silver, space gray, gold, and rose gold.
ALSO READ: Belkin launches Kevlar reinforced MIXIT DuraTek USB-C cable
The Gigabit Ethernet dongle is useful to both home and business users, and it too can be had in the same four colors, although only space gray and silver seem to be available at this time. This wired Ethernet adapter can be had here, also for $30.
Which of these two dongles will you buy? Tell me in the comments below.