Samsung announces Galaxy Note8 -- here's what you need to know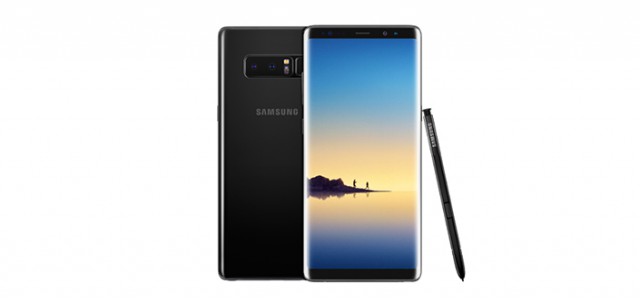 The Galaxy Note8 is the most important smartphone that Samsung launches this year. Its predecessor nearly killed the high-end series, which is why Samsung cannot afford to make any mistakes with its latest flagship: the Galaxy Note8 has to be great. No pressure there, right?
The good news is that the Galaxy Note8 does not disappoint: it has all the right features that you expect from a high-end smartphone and a clear edge over the Galaxy S8, which is unquestionably the best smartphone Samsung sells today.
The Galaxy Note8 packs a massive screen, a 6.3-inch Super AMOLED display with a resolution of 2,960 by 1,440 that has an aspect ratio of 18.5:9. That's bigger than the Galaxy S8+, though only by 0.1-inches.
The processor is a Samsung-made Exynos 8895 or a Qualcomm Snapdragon 835, coupled with 6GB of RAM. The latter is typically used in US, while the former is more commonly seen in Europe and Asia. Power comes from a 3,300mAh battery.
International markets get 128GB or 256GB of storage, while US customers will have to make due with 64GB out of the box. However, the microSD card slot is still around, allowing you to expand the capacity by up to 256GB.
The S Pen is still around, as you might expect, allowing you to quickly jot down notes and navigate through the software. Speaking of software, it's underpinned by Android 7.1.1 Nougat, and improved using the usual Samsung add-ons, like the Bixby personal assistant.
The camera is another area where the Galaxy Note8 bests the Galaxy S8. There's a 12 MP dual camera on the back, which allows it to work better in a wider range of conditions, and an 8MP shooter on the front.
The main sensor of the rear camera has an f/1.7 lens, while the telephoto camera comes with an f/2.4 lens. The former works better in low light, while the latter is better suited for shooting objects at a distance or taking portraits, as it allows for 2x optical zoom. Both come with optical image stabilization.
The front camera has an f/1.7 lens, which also makes it great for low-light selfies, and comes with auto-focus, which should make images sharper.
Samsung has designed the Galaxy Note8 to have a dust and water-resistant shell, so it features an IP68 rating. There's a fingerprint sensor and an iris scanner on board, as well.
What else should you know about the Galaxy Note8? Well, it comes with USB Type-C, fast charging, Qi and Powermat wireless charging support, and an IP68 rating. Wi-Fi 802.11ac and Bluetooth 5.0 LE are also present.
The Galaxy Note8 comes in at 162.5 x 74.8 x 8.6mm and weighs 195g. It will be available in Black and Orchid Gray in the US and Black, Orchid Gray, Maple Gold and Deep Sea Blue in international markets.
It will be available starting in mid-September, but there is no word yet regarding the price. Pre-orders kick off tomorrow, on August 24, and there's a freebie included, a Gear 360 camera or a 128GB microSD coupled with a fast wireless charger.