Logitech launches 'Z606 5.1 Surround Sound with Bluetooth' speaker system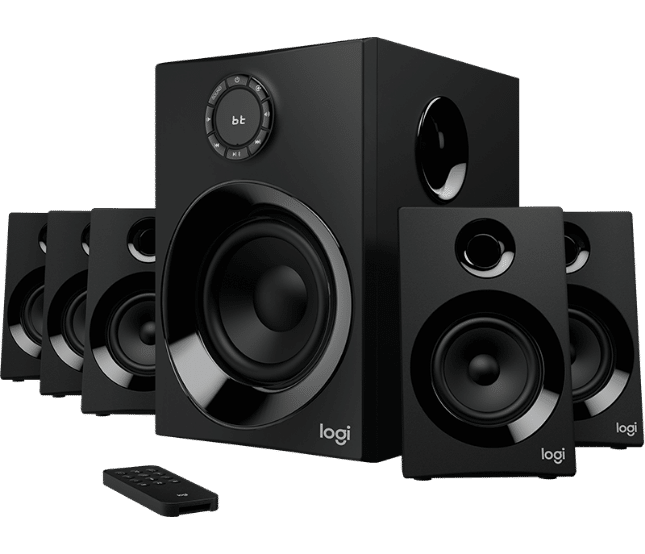 It used to be if you wanted quality audio, you had to pay and arm and a leg to achieve it. Hell, stereo equipment used to take up a lot of space too -- it could be a burden. Nowadays, however, you can score solid speakers for a very affordable price. Best of all, the packages are much smaller too -- you don't need dedicated cabinets to hold massive receivers and other components. With that said, there are some audiophiles out there that still buy massive (and expensive) equipment. If they can afford it and it makes them happy, God bless them.
Today, Logitech announces a 5.1 surround sound speaker system that is surprisingly affordable. While certainly not for audiophiles, it looks like a great option for the everyday "common" person. Called "Z606", it offers a total peak wattage of 160 for all 6 speakers -- five satellites (one of which serves as center channel) and a powered subwoofer. Although it is mostly a wired affair, it also offers Bluetooth support for convenience. While there are controls for things such as volume on the subwoofer, the package also comes with a mini remote control so you don't have to get up from your couch, bed, or chair.
ALSO READ: Logitech announces C920s Pro HD Webcam for Skype, FaceTime, and more
"With 160 watts of peak power and a 5.25-inch subwoofer driver, the Logitech Z606 delivers robust sound with clear highs and deep, powerful bass from any audio source, including your TV, phone, tablet, computer and more. You can connect through Bluetooth, a 3.5mm audio jack or RCA cables. Complete with extra-long 20 foot (6.2 meter) rear satellite speaker cables, you won't need to rearrange your room for the best placement to get optimal surround sound. Control your sound from anywhere in the room -- up to 33 feet (10 meters) away -- with the compact remote to play, pause and skip songs; control volume; and select input for your music, movie and games. Place the speakers on desks, consoles, end tables or easily mount them to the wall," says Logitech.
ALSO READ: Logitech G refreshes its iconic MX518 gaming mouse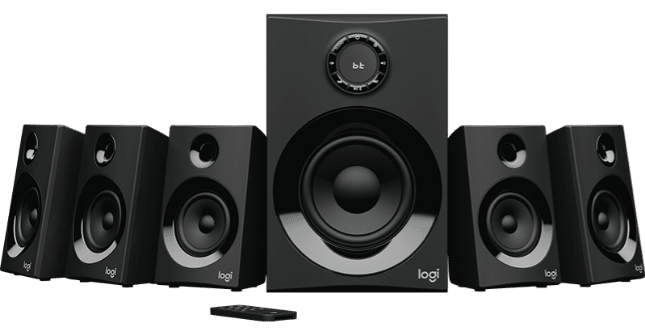 Patrick Nicolet, general manager of desktop speakers at Logitech explains, "Logitech has a storied and rich audio history and now the new Logitech Z606 brings you rich surround sound that you can enjoy from your computer, TV or smartphone at an affordable price. The speakers fill the room with your favorite music and are simple to set up. Just select your music source using a control panel on the subwoofer or included remote, and listen from there. It's that easy!"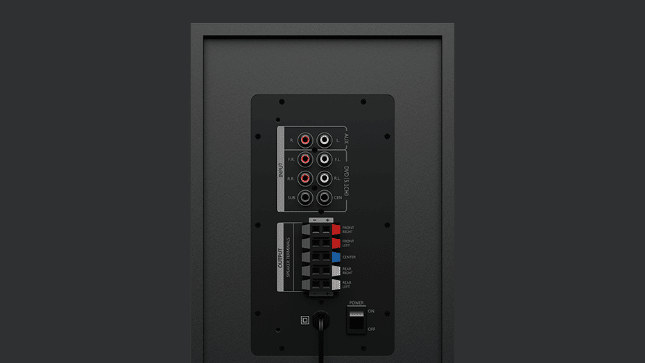 Logitech shares the following specifications.
Total Watts: 160 W Peak / 80 W RMS
Subwoofer: 25 W RMS
Satellites: 55 W RMS (total)
Bluetooth 4.2
RCA
3.5mm to RCA cable
Remote control
So, just how affordable is the Logitech "Z606 5.1 Surround Sound with Bluetooth" speaker system? It is very reasonable at just $129.99. Quite frankly, that is damn good price for a 5.1 surround sound system from such a reputable brand. While they won't start shipping until later this month, you can pre-order them from Amazon [amazon_textlink asin='B07MVYH9VJ' text='here' template='ProductLink' store='betanews02-20' marketplace='US' link_id='3671a9a2-5e25-4471-9aea-1a11441acbc1'] now.