Facebook updates its terms and conditions in Europe to clarify personal data usage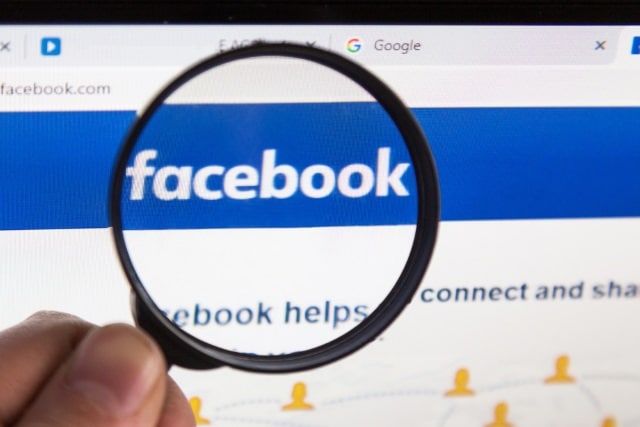 Facebook has faced numerous battles and controversies around the world, but the social networking giant has come under particular fire from Europe. Today, in response to concerns raised by the European Commission, Facebook has agreed to update its terms and conditions in the EU to make it clear to users how their personal data is used.
The new terms clarify how user data is shared with third parties, and how it can be used to target advertising. They also explain how users can close their accounts if they want, and detail reasons for which accounts can be disabled.
See also:
The exact wording of the new terms has not yet been finalized, but they are due to come into force by the end of June this year. The EC has been trying to get full disclosure from Facebook about its business model, and this agreement is a step towards this.
Welcoming Facebook's changes, Vera Jourová, commissioner for justice, Consumers and Gender Equality said:
Today Facebook finally shows commitment to more transparency and straight forward language in its terms of use. A company that wants to restore consumers trust after the Facebook/ Cambridge Analytica scandal should not hide behind complicated, legalistic jargon on how it is making billions on people's data. Now, users will clearly understand that their data is used by the social network to sell targeted ads. By joining forces, the consumer authorities and the European Commission, stand up for the rights of EU consumers.
In a statement, the European Commission outlines the other changes Facebook has agreed to make:
its policy on limitation of liability and now acknowledges its responsibility in case of negligence, for instance in case data has been mishandled by third parties
its power to unilaterally change terms and conditions by limiting it to cases where the changes are reasonable also taking into account the interest of the consumer
the rules concerning the temporary retention of content which has been deleted by consumers.  Such content can only be retained in specific cases -- for instance to comply with an enforcement request by an authority -- and for a maximum of 90 days in case of technical reasons;
 the language clarifying the right to appeal of users when their content has been removed.
The Twitter account for EU Consumer Affairs tweeted the news victoriously:
RESULT! 🎉👍#Facebook will introduce new text in its T&Cs, explaining that it does not charge users for its services, in return for users' agreement to share their #personaldata and to be exposed to commercial advertisements.
Press release: https://t.co/6hwq5cuD73 https://t.co/gbGiz3SAkC

— EU Consumer Affairs (@EU_Consumer) April 9, 2019
The European Commission also tweeted about it, albeit in a rather more controlled manner:
Facebook changes its terms and clarifies use of data for consumers.
They now clearly explain how user data is used to develop profiling activities and advertising to finance the company.
We welcome this after demands made along with consumer authorities → https://t.co/RCI41jN5XE pic.twitter.com/vzan1rPhh0

— European Commission 🇪🇺 (@EU_Commission) April 9, 2019
The European Commission says that if Facebook fails to fulfill what it has committed to, the company could face sanctions from national authorities.
Image credit: Alexei Zatevakhin / Shutterstock