This Windows 10/macOS combination is the perfect desktop operating system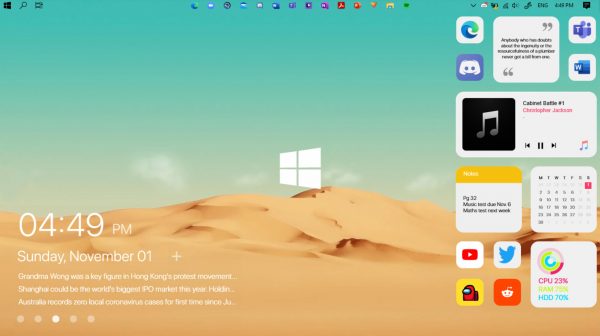 We know that Microsoft is planning to give Windows 10 a makeover in the future, but it's unlikely that the software giant will really go to town on the design, with the focus of its UI revamp -- codenamed Sun Valley -- being more on tweaking things and expanding on the Fluent Design language currently in use.
While some people are more than happy with how Windows 10 looks, it's pretty bland when compared to macOS. But what if Apple and Microsoft joined forces to produce a Windows/macOS hybrid?
SEE ALSO:
Over on Reddit, Kaiwave33x has put his design skills to good use to add macOS elements to his copy of Windows 10.
The customized OS, which he's showcased in Light and Dark Mode, has a dock at the top, rather the traditional Windows taskbar at the bottom, with tiles for all of the most accessed apps and widgets sitting on the right.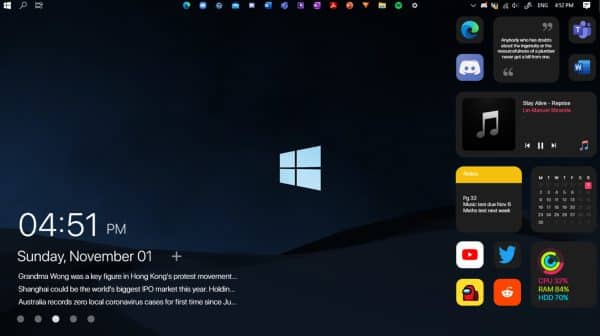 He has put together a step-by-step guide for anyone interested in replicating it, but this has currently been flagged as spam on Reddit and removed. He is however, planning on creating an install script in the future.
In the meantime you can grab the wallpapers he used for DarkMode and LightMode.
Kamer Kaan Avdan, who has previously released videos for alternative versions of Windows 95, Windows XP, Windows 7, Windows 11 and Windows 20, came up with his own vision of Apple's Windows 10 late last year, although sadly that was just a concept, and not something that could actually be installed, unlike this.
What do you think of Kaiwave33x's hybrid? Share your comments below.