60 percent of organizations have had authentication breaches in the last year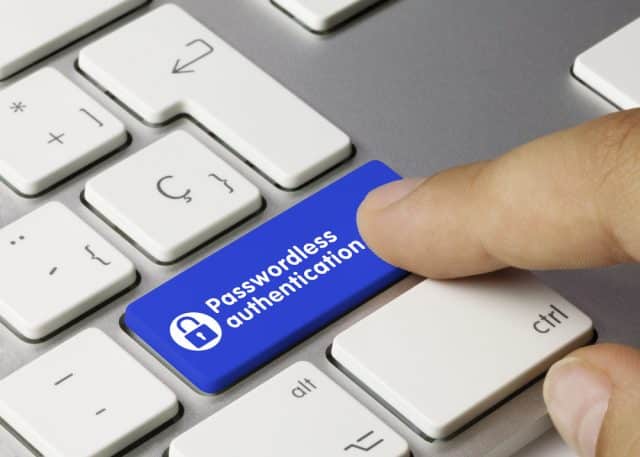 Insecure authentication is a primary cause of cyber breaches and cumbersome login methods take an unacceptable toll on employees and business productivity, according to a new report.
The 2023 State of Passwordless Security Report, released by HYPR and Vanson Bourne, shows that 60 percent of organizations have reported authentication breaches over the last 12 months and that three out of the top four attack vectors are connected to authentication.
Respondents believe that a passwordless approach would increase productivity (45 percent), improve user experience (86 percent), strengthen security (86 percent) and accelerate adoption of multi-factor authentication (42 percent).
"The report findings make it evident that maintaining the status quo is a risky proposition all around," says Bojan Simic, CEO and CTO of HYPR. "A passwordless approach provides a user experience people will want to adopt and ensures the security defenses that today's threat landscape demands. Simply put, if users won't adopt your security controls, they are destined to fail. This report offers insights and evidence to support organizational leaders in making the business case to move towards phishing-resistant passwordless authentication."
The study also highlights the cost of breaches with 35 percent of respondents suffering reputation damage, 36 percent losing customers to their competition, 53 percent experiencing critical data loss, and 56 percent facing significant financial loss. But despite these costs an astounding 58 percent of organizations say they have kept the same insecure authentication methods after facing a breach.
Among other findings 86 percent of IT/IS security decision makers believe that passwordless authentication provides the highest level of authentication security. However, the term 'passwordless' is widely misunderstood and of organizations that say they're using passwordless authenticbation only three percent are actually using phishing-resistant methods.
The full report is available from the HYPR site.
Image credit: Momius/depositphotos.com