Transcend launches ESD310C USB SSD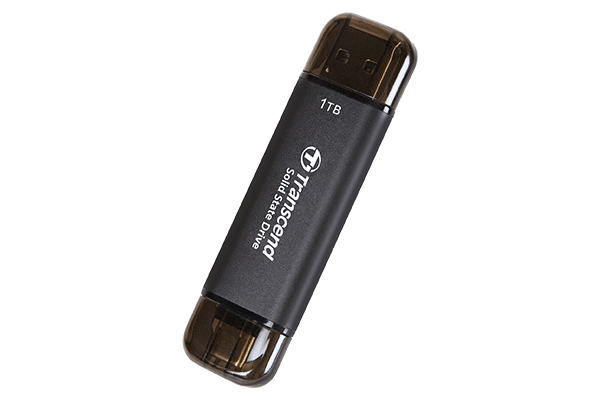 Solid state drives make wonderful internal boot drives for computers, but they are great options for external storage too. Not only are they smaller than mechanical hard disk drives, but they use less power and are much quicker as well. Quite frankly, if you are someone that needs to transport data on a portable drive, you'd be crazy to still use a HDD with moving parts.
Today, Transcend unveils its latest portable solid state drive. Called "ESD310C," this diminutive drive has the form factor of a flash drive. Making it incredibly versatile, it has both USB-C and USB-A connectors, meaning it is compatible with most computers and devices.
"ESD310C is designed to comply with a transfer rate of up to 10Gbps, delivering read/write speeds of up to 1050/950MB/s. The built-in SLC Cache technology allows for faster write speeds to store large amounts of multimedia files. The ESD310C is built in a lightweight yet sturdy aluminum case, which provides superior heat dissipation and excellent protection for stored data. More importantly, the powerful ECC functionality enables higher data stability, ensuring that your data is always safe and secure," says Transcend.
The company adds, "The ESD310C comes with both USB Type-A and reversible Type-C connectors, to support various devices such as laptops, desktops, tablets, smartphones, and gaming consoles. Weighing at only 11 grams, ESD310C may be tiny, but is a behemoth of a machine -- able to carry an astonishing 1TB of data, including 4K videos, full HD photos, and gaming files. With such a portable design, you can take an entire multimedia library with you on the go."

Transcend shares specifications below.
Dimensions: 71.3 mm x 20 mm x 7.8 mm
Weight: 11 g
Color: Black
Interface: USB Type-A/USB Type-C
Connection Interface: 10Gbps
Flash Type: 3D NAND flash
Capacity: 256GB/512GB/1TB
Operating Temperature: 0°C (32°F) ~ 60°C (140°F)
Operating Voltage: 5V±5%
Read Speed: up to 1050 MB/s
Write Speed: up to 950 MB/s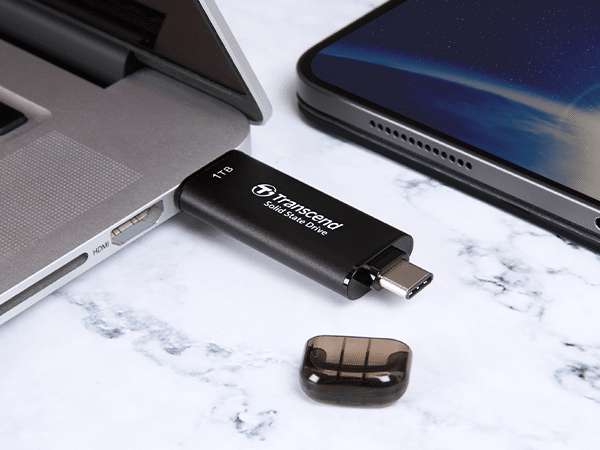 While the Transcend ESD310C SSD is not yet available for sale, it should show up here very soon. Cost is a mystery for now, but like Transcend's other products, it should be reasonably priced. What we do know for sure, however, is it will be offered in three capacities -- 256GB, 512GB, and 1TB.
Please note: Some of the above links may be affiliate links, meaning we, or our writers, may receive payment if you purchase one of these items (or other items) after clicking on them.