Nitro PDF Pro 14 released, sports refreshed UI and new accessibility tools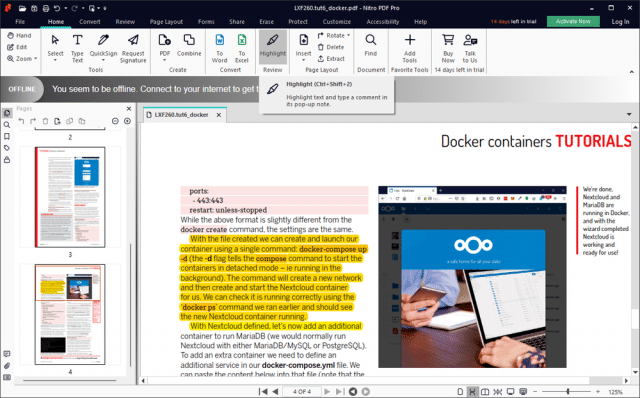 Nitro Software has unveiled a major new -- and renamed -- version of its flagship PDF editing tool. Nitro PDF Pro 14.3 is available now as a free trial download for PCs running Windows.
Chief highlights in this new release include a refreshed user interface, accessibility improvements and improved localization experience thanks to various fixes involving formatted, missing words and redirects.
The brand new release opens with the customary new look -- in this case, refreshed icons and the promise of easier, more intuitive navigation through a redesigned ribbon bar.
Accessibility is a key component of any PDF file, and Nitro PDF Pro adds several new tools to improve compatibility with assistive technologies such as screen readers. These include the ability to define a document's structure using automatic and manual tagging, support for embedding fonts and marking documents as PDF/UA compliant.
The new version also includes several general enhancements, some driven by user feedback. Examples include improved redaction area accuracy and support for opening PDF documents containing Office 365 confidential labels.
In addition, many bug fixes have been implemented. Notable highlights include the Replace tool no longer removing markup and saved bookmarks when substituting certain pages within a PDF file. Various startup crashes and issues switching between individual layers have also been resolved. A complete list of changes can be found at the program's extensive release notes.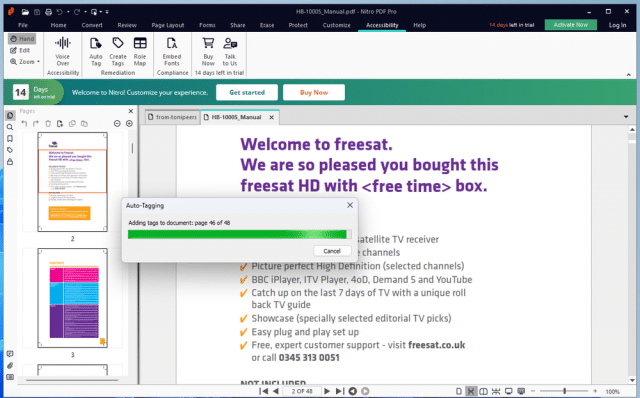 Nitro PDF Pro 14.3 is available now as a free 14-day trial for PCs running Windows 8 (64-bit) or later. After the trial ends, the program reverts to the cut-down Nitro PDF Reader tool. A 1-PC, lifetime license for the current version can be bought for $179.99.