Instagram under Elon Musk's control as part of X, the 'everything app'? This is how it could work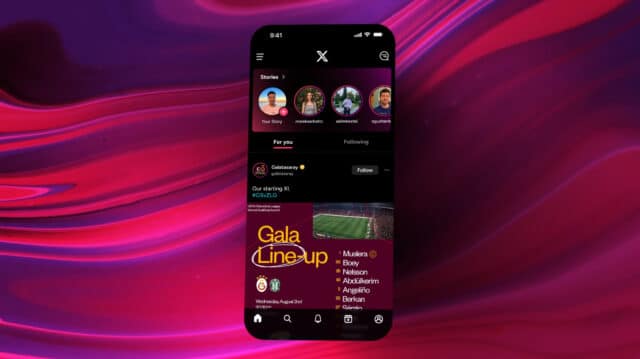 The rivalry between tech billionaires Elon Musk and Mark Zuckerberg is hard to miss. There was, for a while, talk of the two men having a cage fight -- although that predictably came to nothing -- and  Zuckerberg's Meta recently introduced its "Twitter killer" app, Threads, after perceiving weakness in Musk's own social media platform (now called X).
While Threads hasn't been quite the huge hit that Meta was hoping for (just yet at least), it has clearly had some impact on X. You should never bet against Elon Musk though. If you've ever wondered what Meta's Instagram might look like if Musk took over that as part of X's expansion of the "everything app", we have the answer.
SEE ALSO: MiracleOS is everything we want Windows 12 to be (and more)
Serial concept creator Kamer Kaan Avdan, who has previously designed updated versions of Windows 95, Windows XP, Windows 7, Windows 8, and Windows 12, has put his design skills into showing us what Instagram might look like under Elon Musk's control.
The video starts with some imaginary headlines in which Musk buys Instagram for $50 billion and merges it with X. After then, highlights include the ability to share all kinds of posts, such as photos, tweets (or rather expressions), reels, videos, and stories, and there's also a new way to watch Reels -- you can choose what you want to see based on category. It also imagines users being able to watch looong videos.
"X Premium" gives users access to more features, so you can see who has viewed your profile and stay anonymous. Avdan also introduces a new verification system with different colored tick marks for verified people, organizations, celebrities/influencers and government bodies.
You can search who viewed your story and make videos more interactive with the X Creator Studio.
With this app concept, you can send and receive payments, and if you're tired of hearing the same music over and over again, you can block certain songs from playing.
There is, of course, an all new design on display throughout the concept.
Watch the video below and share your thoughts on it in the comments.
With this concept -- his 30th -- Avdan is finishing his Alternate Tech Universe that begun 6 years ago. That's not to say he won't be making concepts in the future, as he explains in his own words:
Avdan's Alternate Tech Universe has reached saturation both in terms of the quality it can achieve and the ideas it offers. This strengthened the idea of ending this universe and moving on to new projects. Don't worry, just like when this universe was first created, I will continue to lead this category with original contents again.