Windows 11.2 is the Microsoft operating system you want, but can't have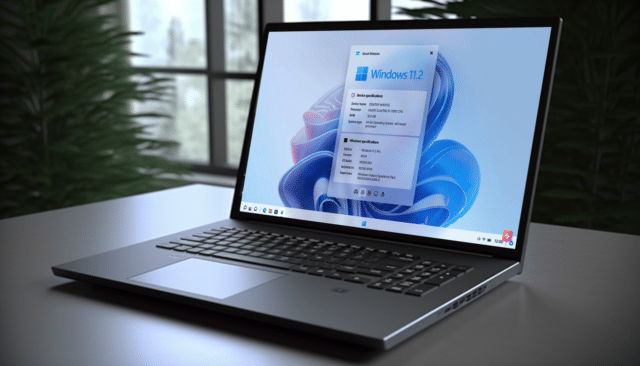 Microsoft today announced its upcoming huge update to Windows 11, with 150 new features, including -- naturally! -- Copilot, its AI assistant, which is going to be everywhere this fall.
Not everyone wants AI invading their operating system, however. Some people would just be happy with a version of Windows 11 that works and offers a decent selection of powerful features. Those people, would prefer Windows 11.2.
SEE ALSO:
Windows 11.2 isn't an official Microsoft OS, it's actually the latest creation from talented concept designer AR 4789 and follows on from previous work like Windows Utopia and MiracleOS. If you've seen either of those, or any of his previous designs, like his take on Windows 12, you'll know what to expect.
The video, which you can watch below, begins much like his other creations and guides you through the installation and set up process, before moving on to showcase features and changes.
One addition borrowed from his own Windows Utopia is the ability to run tasks -- such as browsing the web -- while the operating system installs in the background.
In this version of Windows 11, he's shifted most of the taskbar content to the left hand side of the screen, leaving just the Start button in the center, which is a great design idea. And we welcome widgets that you can drag on to the desktop too.
We really like this concept, but your views may differ. Share your thoughts on it in the comments below.