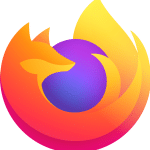 Mozilla has today launched a Firefox Nightly .deb package, making life much easier for folks using Debian-based Linux distributions like Debian, Ubuntu, and Linux Mint.
The big deal about this update is the new APT repository, which allows users to install Firefox Nightly as a .deb package. This is a significant change for those who were using the traditional binaries distributed as .tar.bz2 archives. With Mozilla's APT repository, now you can install and update Firefox just like any other application on your system.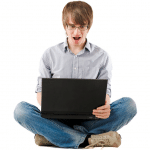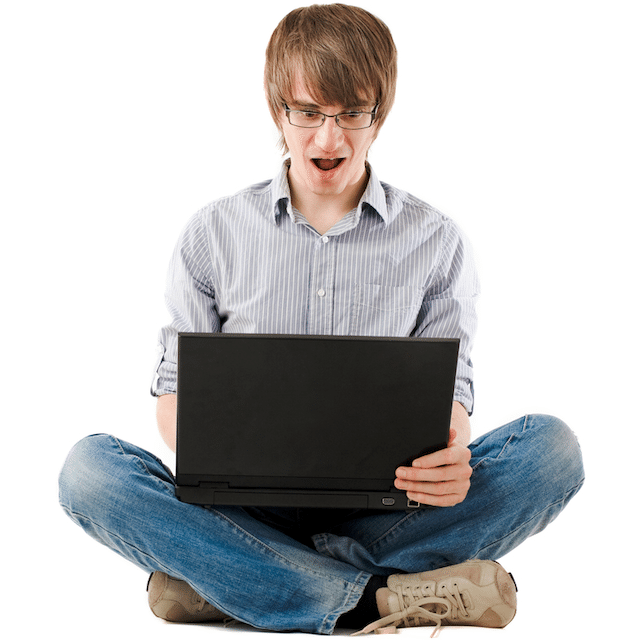 Do you hate Mondays? Yeah, me too. Thankfully, we have some exciting Linux news on this particular Monday. You see, MX-23.1, the latest update to the MX-23 series, has been released today!
This update to the operating system brings a bunch of fixes, new features, and application updates, making the experience smoother for its users. If you already have MX-23, the good news is you don't need to reinstall anything. The new packages are available through the usual update channels, making the upgrade process a breeze.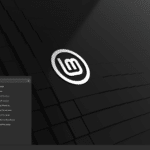 Today marks the release of Debian 12-based LMDE 6, codenamed "Faye." This new release brings with it a host of information regarding installation, locked root account procedures, and more. However, there is a growing concern about the apparent lack of new features announced.
Despite sharing some known issues and tips, there are absolutely no new features announced in the release notes. And so, there is a legitimate worry: what new does LMDE 6 bring to the table? While stability and reliability are core to the Debian base, users look forward to fresh and innovative features with each new release. This anticipation is tinged with disappointment as the details of LMDE 6 emerge without a showcase of novel functionalities.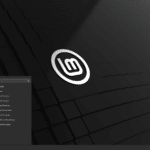 Today marks the highly anticipated Beta release of Linux Mint Debian Edition 6. Codenamed "Faye," LMDE 6 derives its lineage from Debian 12 Bookworm. Linux enthusiasts are always eager for fresh Mint releases, and this one promises a host of new features and fixes. Keep in mind, as with most beta releases, there are several known issues.
For heightened security, LMDE has opted to lock the root account by default. Those needing to access the recovery console or wish to log in as root will need to set a new password for root using the sudo passwd root command.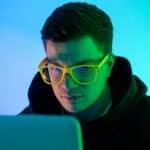 If you're one to favor choice, versatility, and independence from the systemd behemoth, then you're in for a treat. Say hello to antiX-23 (Arditi del Popolo), a new release based on Debian Bookworm that stands as a powerful testament to the open-source community's flexibility.
With its myriad flavors and options, this Linux distro invites you to experience computing on your own terms. The new release adds some in-house spices like zzzFM/IceWM as the default desktop and the IceWM Control Centre. Plus, the Onboard virtual keyboard and magnus screen magnifier are now standard.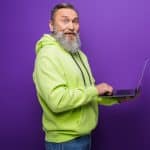 According to a new blog post, development is officially underway for the latest version of the Linux Mint Debian Edition (LMDE) 6. Code-named "Faye," the upcoming version of the Debian-based operating system is set to bring over all features and changes present in Linux Mint 21.2.
With that said, there isn't a set release date for LMDE 6 yet, as the developers are focusing on stability and completeness over speed. Once the base is ready, they intend to add more features, possibly bridging the current functionality gap between Linux Mint and LMDE.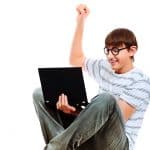 MX Linux 23, the latest stable version of the popular operating system, is now available for download. This release is built on the sturdy foundation of Debian 12 "Bookworm" and MX repositories. Just as with previous versions, MX Linux 23 defaults to sysVinit while keeping systemd as an optional choice for installed systems.
One of the most noticeable changes in this release is the revamped live boot menus, featuring a more prominent "check media" function. This new feature offers an automatic media check before proceeding to boot, thus providing a smoother user experience.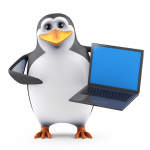 Friday is here, and if you were looking for something fun to do this weekend, I have some exciting news. You see, MX-23 RC1 is finally here and ready for us to test! It's like a breath of fresh air, blending the stability of Debian 12 "Bookworm" and MX repositories.
True to its roots, MX-23 sticks with sysVinit by default. But for those of us who like to have options, it still keeps systemd in the mix for installed systems. This RC1 release is more than just a polished version of the beta -- it brings a whole bunch of bug fixes, new wallpapers, themes, translations, and updated apps to the table.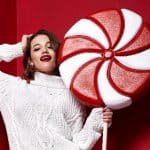 In the ever-evolving landscape of Linux distributions, Peppermint OS, well-loved for its unique combination of speed, elegance, and simplicity, has unveiled a freshly minted update, introducing a refined look and a bunch of enhanced features. With a build date of July 1, 2023, this Debian-based operating system will surely cool down your summer with its delightful refinements.
The first striking change is the updated branding. Peppermint OS has received a facelift in terms of aesthetics with a new Plymouth design, demonstrating the development team's commitment to continual improvement and modernization. This uplift is a welcomed change, presenting users with a fresh and visually appealing boot-up experience.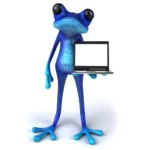 If you are a fan of the Sparky Linux distribution, I have some exciting news-- version 7.0 is finally available for download. This release is based on -- and fully compatible with -- the Debian 12 "Bookworm" operating system. For users with ancient hardware, Sparky 7.0 still provides support for x86 (32-bit) machines. But seriously, folks, just buy a 64-bit PC already...
By leveraging the stability and reliability of Debian, Sparky 7.0 inherits a rock-solid base that ensures a smooth and secure user experience. This compatibility allows users to seamlessly access the extensive Debian software repositories, opening up a world of possibilities for software installations and updates.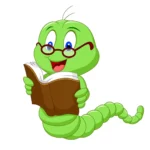 Good news, fellow Linux nerds! After many months of development, the Debian project has finally released the latest stable release of its popular Linux-based operating system. Debian 12, codenamed "Bookworm," marks a significant milestone in the ongoing battle against proprietary operating systems, particularly Windows 11. Debian 12 offers a legitimate alternative that truly empowers users.
One of the standout features of Debian 12 is its commitment to long-term support. Thanks to the joint efforts of the Debian Security team and the Debian Long Term Support team, Bookworm will receive support for a generous five-year period. This ensures that users can rely on Debian 12 for their computing needs without the constant pressure to upgrade or migrate to newer versions.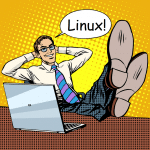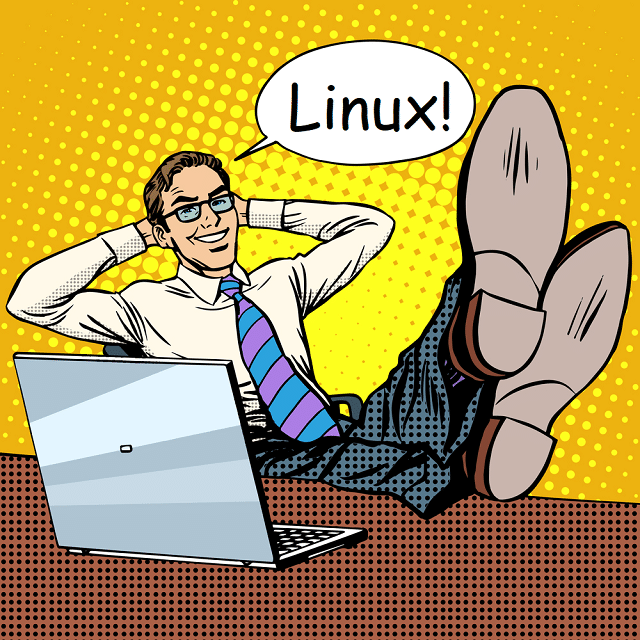 In a world dominated by Windows, it's refreshing to see alternative operating systems stepping up their game. MX-23 beta 1, built from Debian 12 "Bookworm" and MX repositories, offers a promising option for users seeking an alternative to the Windows experience. With a range of new features and improvements, MX-23 beta 1 presents itself as a reliable and user-friendly operating system. Let's delve into the details and explore why MX-23, code-named "Libretto," is a compelling choice for those looking to break free from Windows.
The MX-23 beta 1 installer introduces several noteworthy improvements. One standout feature is the support for both swap partitions and swapfiles. The option to default to swapfiles during the auto installation process adds flexibility to system configuration. Additionally, the installer now features GUI adjustments and enhanced help guidance, making the installation process more intuitive for users. MX-23 beta 1 also introduces the -oem option, enabling user creation on the first boot after installation, further streamlining the setup experience.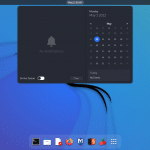 Kali Linux is a fantastic distro that is used primarily for digital forensics and penetration testing. Even if you've never used it before, you may well have seen it in movies and TV shows like Mr Robot. It comes with wide range of tools to help in investigations and incident responses.
Today the distro's developer, Offensive Security, announces Kali Linux 2022.2, with new features and tools, as well as a number of impressive updates.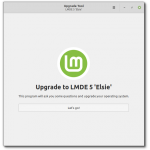 Last month, Linux Mint Debian Edition (LMDE) 5 was released to the world. Code-named "Elsie," many fans of the operating system probably did a fresh install right away. Understandably, however, some users are still running the previous version of the distribution, LMDE 4 "Debbie."
If your computer is still running Debbie, but you want to easily move onto Elsie, I have some great news. Today, the Linux Mint developers officially release the new LMDE Upgrade Tool in Beta. It is important to note this tool is only to be used with LMDE at this time, and not the "regular" Ubuntu-based Linux Mint.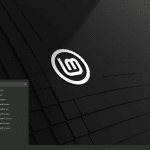 Linux Mint Debian Edition (LMDE) exists in case Ubuntu ever stops being developed. You see, the "regular" Linux Mint is based on Ubuntu, so if Canonical ever closed its doors, things would be quite disastrous for Linux Mint. Will Ubuntu actually die one day? While Ubuntu's demise is unlikely to happen anytime soon, the reality is, nothing lasts forever. So I suppose it makes sense for the Linux Mint developers to have a contingency plan.
With all of that said, you don't have to wait for Ubuntu to die to use Linux Mint Debian Edition. LMDE is a perfectly fine operating system, and it can absolutely be used as your daily distribution. If you fancy giving Linux Mint Debian Edition a try, today is your lucky day. The newest version of the distro, LMDE 5, is finally available for download.